Social media business cards: Networking online through social networking sites is one of the most efficient ways to develop and maintain business contacts. Clever ways to design a social media business cards with online social networks like LinkedIn, Twitter and Instagram, you can easily build a network of connections considering the professional details that you must have updated on your profiles.
However, the major challenge is how will you leverage this strategy alongside your traditional network building gameplan?
So here's the solution: Incorporate your social networking profiles into your printed business card design wisely so that it can bridge the gap between your offline business networking and your online social media accounts.
Now, the question arises – How? Well, here are some top-notch ideas for you to design a perfect, social-media friendly business cards for your business
List of Social Media Business Cards Ideas for your Business
1. Highlight the network you use the most
With so many available options, you are bound to have an account on several social media platforms. You might be tempted to include details about all your profiles to make it easy for the customer to get in touch with you, however, it's not an ideal strategy. Too many profiles make the card a bit clumsy and might reduce the customer's interest in contacting you.
It is best to focus on the networking site you use the most. For example, if most of the traffic on your website comes from Instagram and that is where you put most of your digital marketing resources, including the account details of your Instagram profile only.
You can put in the name of your company's profiles on other platforms to give your customers an idea of your social media outreach.
2. Maintain a balance between Personal and Professional Information
One of the biggest dilemmas businesses face while creating a media-friendly card is how to strike a balance between their personal and professional details.
The best solution is to put in details pertaining to both. Your personal details will help create a personal touch with potential customers and the professional profile details will show them how serious you are about your business/profession.
Read More: Social Media Aggregation: What is it and Why so Useful
3. QR Code – A Techie Graphic Element
A new graphic element that is being added on business cards by techies or software geeks is the QR code.
The QR code will make it easier for your clients to access your social media profiles. To make the card attractive and save space while doing it you can add the icon of the platform the code links to and add your profile name.
Putting in a QR code will increase the chances of people you give out the card to access your social media profiles. Here's a stellar example by David Fell for your inspiration: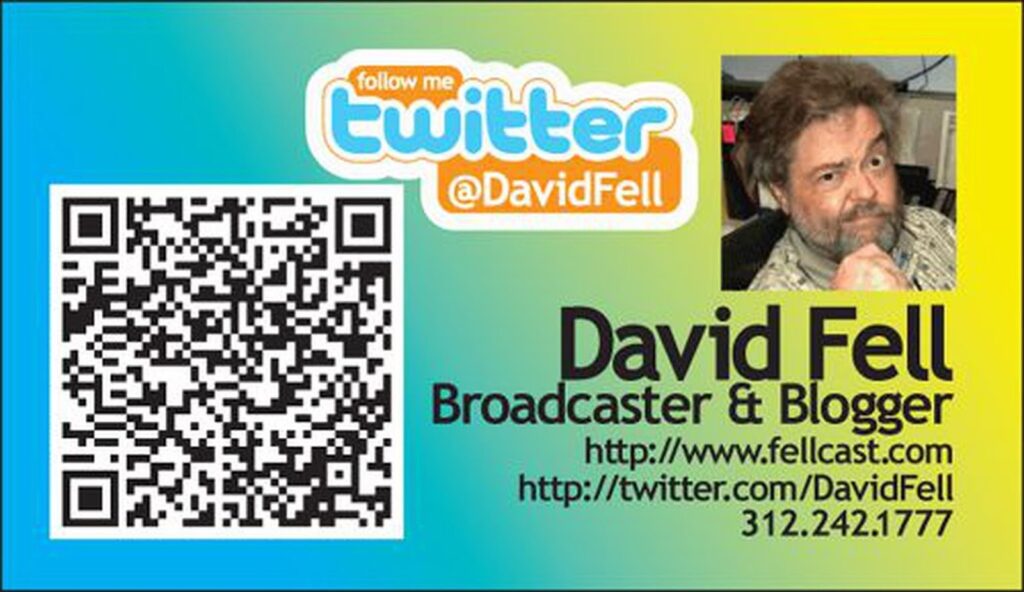 4. Attract customers with offers
A great way to promote your social media campaign around a product or event is to hand out your cards at parties and summits, with links of your social media on it.
You can give enticing offers along with the cards. For example, you can print numbers on your cards and organize a lottery with your product as a prize. Tell people that the winner will be announced on your social media handles. The offer will encourage recipients to go through your cards and social media profiles- thus, multiplying the people on your account.
Here's how HP did it, for it's microsite IWNY: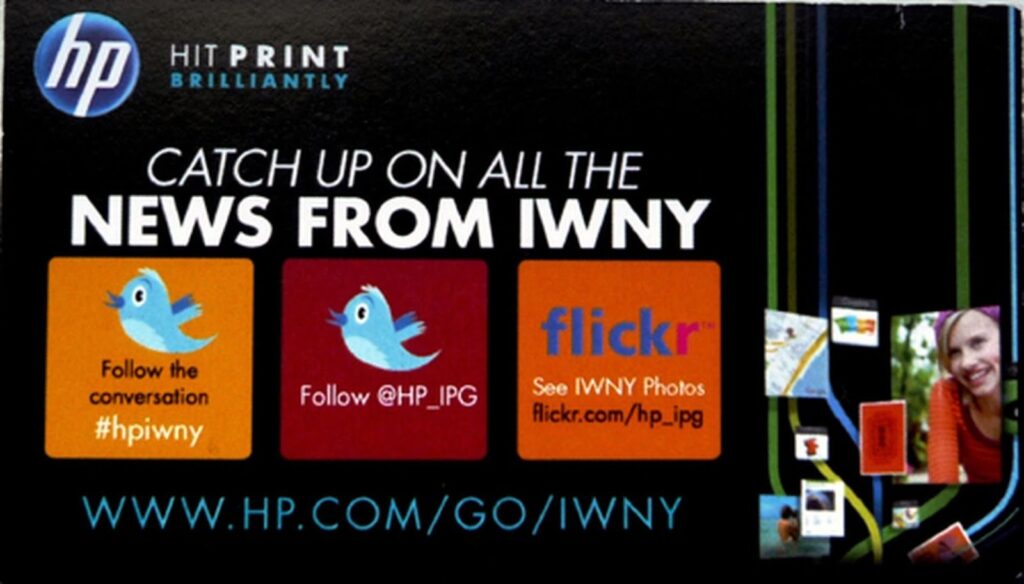 5. Be creative with the design
There are a lot of ways buy which you can introduce your profiles in your social media business cards. You can either walk on the conventional route and print the link on the card or you can take get creative by adding the network icons, a QR code, etc.
One of the most creative ways to introduce your profiles is to follow the layout of the cited platform. Canva is a great tool to get you started with creating your social media business cards. The tool has several amazing templates to suit your profession and personality. You can have your card printed in the same layout and colours of the networking site.
Take a look at this Facebook-inspired business card by the designer Jean-Baptiste Gouraud: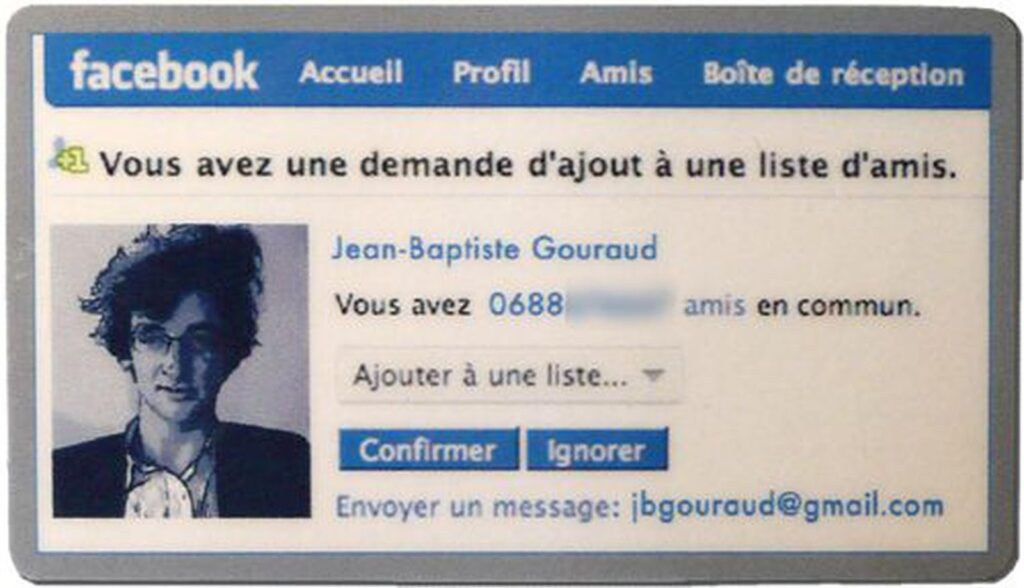 6. Add links to various sites
In contrast to the first point, if you tend to be active on various social media platforms, do not shy away from putting in the details into your card.
If you are picking this from the list, make sure that you design that the card that doesn't look too clumsy, else, it will reduce the chances of the recipient going through it.
7. Add links to your blog and website.
While it is necessary to promote your social media handles on your business cards, your ultimate goal must always be to drive as much traffic as possible to your business' official website- after all, this is where the actual business dealings will take place.
Make sure that alongside your social media links, you provide a link to your blog and official website to increase traffic there and help your business.
Also Read: 5 Ways to Use Embedded Tweets that Helps Your Business
Wrap up!
For a long time, business cards have been primarily used for developing a contact list for use with direct mail, sales calls or email campaigns. Nowadays, contacts on your social media network has become a popular way to make and maintain business connections because of it's wide availability, low cost and ease-of-use.
Thus, it's time we combine the two! 😉