Instagram is known to roll out new tools and features always to make sure that the users have a great experience. There are lots of instagram features that the platform has included overtime, but the latest ones will make the Instagram Direct feature much more effective.
These Instagram features include:
Video Chat feat
New Camera Effects
Topic Channels on Explore and much more.
When you know the usefulness of each, you will fall in love with Instagram features, even more. All these features are rolled out for Android and iOS apps in the wake of the introduction of IGTV and reaching the milestone of one billion monthly active users.
Out of these instagram features, the video chat feature enhances the Instagram Direct messaging service wherein you can create and set up a video chat. All you have to do to Blastup the efficiency is swipe into the Direct inbox and open the message thread for an individual or a group and then click on the camera icon located at the right-hand top corner.
The quick camera features
The quick camera feature also revamps the direct messaging feature. This will allow you to respond through Instagram Direct Messaging feature seamlessly. The size of the emojis used on Instagram Direct is also enlarged. You will not have to type in any regular text now to express your thoughts.
All these instagram features have now simplified the process of sharing an Instagram post through Instagram Direct as it will let you now to name your groups as well as add as many as fifteen people to a conversation.
It has now also added an arrow icon next to the 'comment' and 'like' icons below every post. When you tap on it, you will be able to send that specific post to a group or an individual in the form of a message by using the Instagram Direct feature.
In addition to that, you can also go back to the original post when you tap the photo or video. What more, you can also share the location and hashtag pages with this arrow icon. You do not have to worry about the security aspect because you can set your account as private, making it visible only to the approved followers.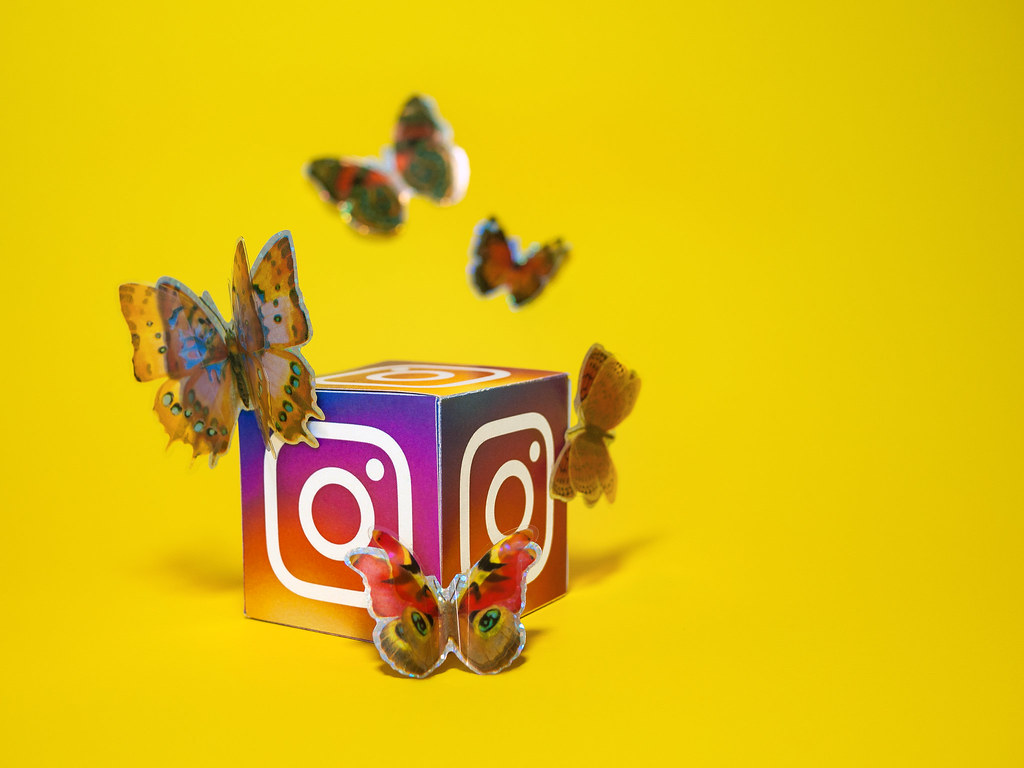 Send private messages
Using Instagram Direct feature, you can also send a private message to the followers and control what you see when someone else sends you a instagram direct messaging when you follow him or her. This will go to your inbox directly.
On the other hand, if it is some whom you do not follow, sends you a message that will land in the pending queue. From here, you can either:
Accept it by clicking on the green checkmark
Reject the message by clicking on the cross mark or
Ignore it completely.
However, if you accept it, you will be able to see all the messages sent by the person in the future though you can reverse it anytime. Rejecting it will mean that you will not see the and ignoring it will leave the message in the pending queue and not send it to your inbox.
You will also be allowed to verify the seen messages, allow for comments, and also know the safety and privacy implications.
Promote constant sharing
Facebook has also launched recently the standalone 'threads' messaging app for Instagram. This will help the users in constant sharing by:
Taking a photo or video
Including a commentary or sticker and
After that, select the user, they want to send and share it with.
It can be shared with either a group or any individual user. You will also have the unique ability to select your friends using these 'threads' and set their profile photo as the camera shutter button. That will allow you to send pictures and videos to that person in just a matter of a couple of clicks.
Experts say that the Threads feature is much similar to Snapchat, which is known to have a direct rivalry with Facebook. According to the Verge report, after Instagram launched this feature this year, the Facebook stock went up by 1.45%, and Snapchat stock went down by 4.73%.
However, the inclusion of this feature to the platform has given it a competitive edge in sharing photos and videos, messaging, and advertising.
'You're All Caught Up' and Mute features
A couple of new instagram features and useful instagram features launched this year include the mute feature and a "You're All Caught Up" indicator.
The mute option will allow you to hide pictures and posts of specific users in your feed. That means you will not have to unfollow them.
The "You're All Caught Up" indicator, on the other hand, will show you whether or not you have all of those photos and videos that are posted in the past 48 hours by the users that you commonly follow.
Out of these two options, the mute feature is mostly used because it enables the users to have more control over their feed. It is also very useful from the security point of view as the muted users will not receive any notification on Instagram.
Instant Warnings feature
Intending to make the platform even more secure and loved by the users, Instagram has launched the Instant Warning feature to prevent users from posting any abusive content. This feature is included in response to the surge of criticism faced by this popular photo-sharing platform regarding cyber-bullying.
This measure, powered by AI, will take care of all those offensive comments to protect the billion-plus active monthly users in a much better way. This means that:
The users will not have to be more careful before adding any posts to their feeds and
The users can also restrict comments from the cyber-bullies as the AI engine may infer as offensive.
Experts think that the inclusion of this feature is much more effective and even better than deleting or reporting a comment to prevent it from being widely seen. This feature will automate the social media conscience of people.
Also Read: Importance of Social Media Handles for Your Business and Brand