Duplicate files in any form only cause trouble and affect device performance negatively. You may find these identical files in different forms such as duplicate contacts, photos, videos, music files, documents, and more.
Here, these similar copies of files generate on your device due to various reasons like multiple times file sharing, data backup, file downloading and more. Managing or deleting these duplicate files could be cumbersome tasks, thus using best duplicate file remover tools is the best solution you can follow.
While most of these identical files and detected and removed by duplicate file finder tools, the problem remains same when it comes to duplicate contacts' list on your device.
You may find same contact information is stored multiple times through different accounts on your device. If you have cluttered contact's list on your Android device, then it's time to use best duplicate contacts remover tool.
Use Duplicate Contacts Fixer and Remover
Duplicate Contacts Fixer and Remover is advanced solution that helps you scan, detect, and delete duplicate contacts in a jiffy. It works on smart algorithms to help you manage and de-clutter your contact's list automatically. Working on advanced techniques, it helps you save lot of your time and delivers highly accurate results.
How does it work?
Download Duplicate Contacts Fixer and Remover from Google Play Store and install it on your device.
Allow all necessary permissions when prompted.
Now it will ask you to allow contacts backup, do that. Here, it allows you to access this backup file from Backup/Restore option from the side menu. It even allows you to share this backup file to your email account.
Next it will scan your all device contacts and display results in intuitive interface. Here, you will find these contacts stored in different folders such as phone, SIM, WhatsApp contacts, contacts in Google and other accounts.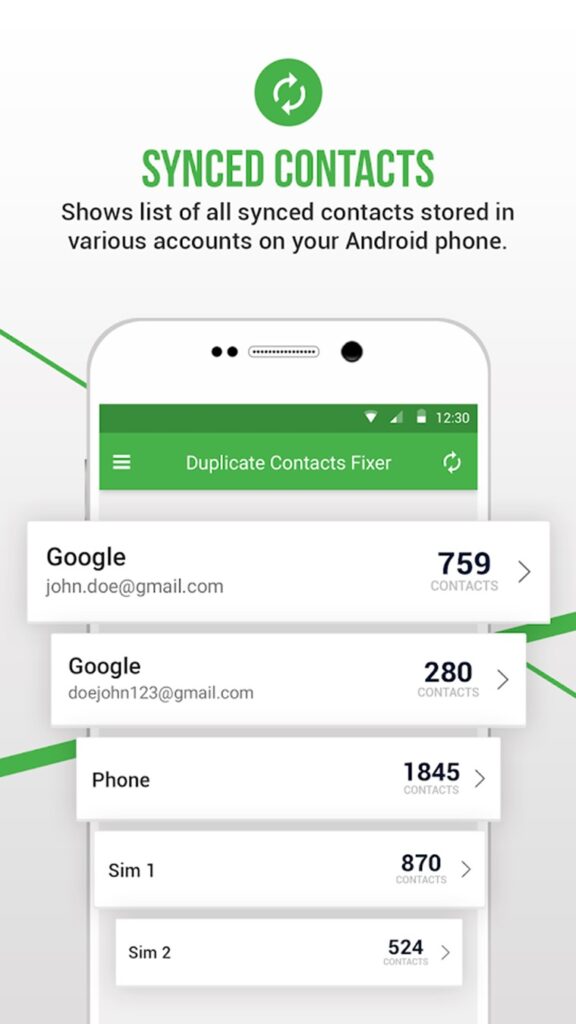 If you want to remove duplicate contacts from any of given folders, you need to choose the folder and tap on Find Duplicates button. Once you click on this button, it will start scanning the selected folder and show you all duplicate contacts in selected folder.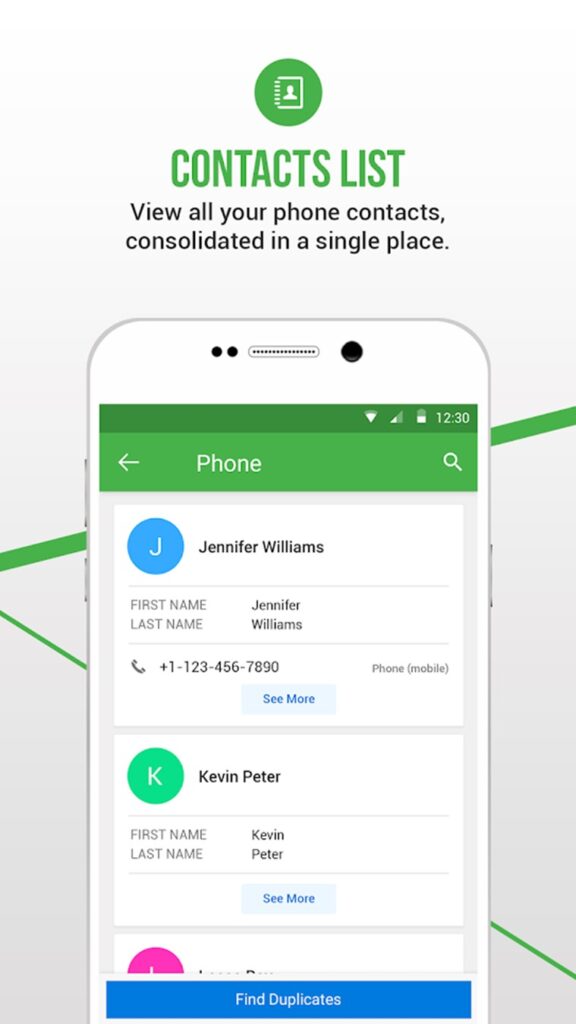 Here, click on Delete Duplicates button to delete duplicate contacts from the selected folder. Here, it will also refresh & update the contacts group once it removes all identical contacts from the list.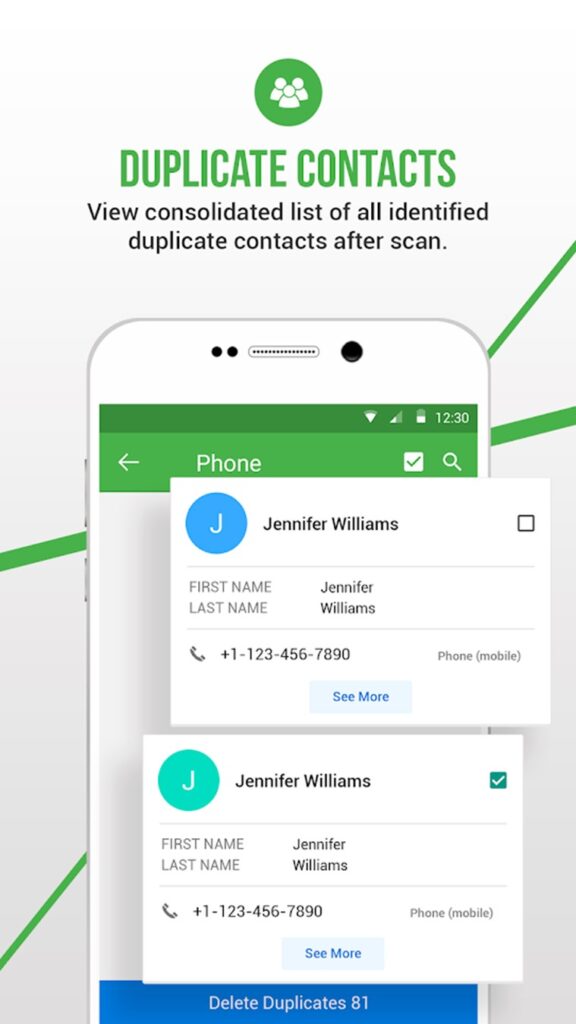 Side Menu Options
You can access multiple features of the app by clicking the side menu option. These options include:
Restore Deleted Contacts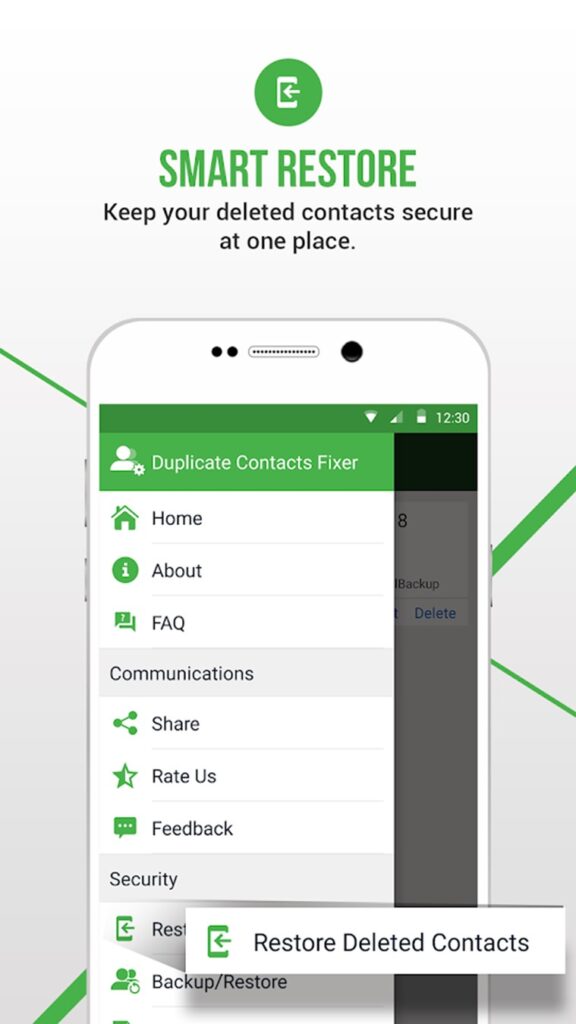 If you find you have deleted certain contacts on your list accidentally or if you want to get back whole contact's list again, then you can simply use this option to restore deleted contacts instantly. Once you click on this option, it will restore all deleted contacts to its original location.
To use this option, you need to select Import option under deleted folder name.
Now it will ask you to restore removed contacts to the chosen email account. In addition to that, you can share deleted contacts folders with anyone else or simply delete the contacts folder permanently.
Backup/Restore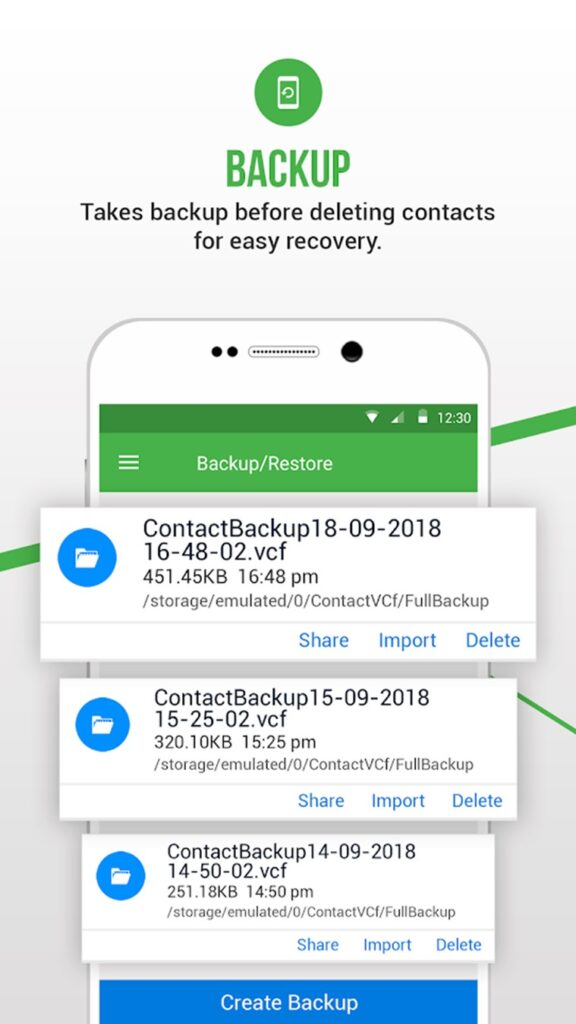 You can choose this option to restore backup contact's file that you have created in the beginning. Here, you would require importing the file in the VCF format. Now you can restore backup contacts file effortlessly. Additionally, it allows you to share this file with someone else or delete it permanently.
Settings
Here, it allows you to change language settings of the app.
Features of Duplicate Contacts Fixer and Remover
App is designed meticulously and works on intuitive and simple interface.
It is lightweight app thus doesn't consume much device resources.
You can use this app to find & delete both duplicate and similar contacts.
It allows you to backup contact's list before you delete duplicate contacts.
It helps you restore deleted contacts folder and restore contact's backup file.
You are also allowed to merge the contacts to streamline contact's list.
The Verdict of the App
If you want to delete duplicate contacts and streamline your contact's list, then Duplicate Contacts Fixer and Remover is the best solution. It works on advanced algorithms to deep clean your contact's list and de-clutters it. As it works automatically, you can expect highest accuracy from this tool. Do try this powerful app to manage your contact's list and share your experience in the comments below.
Read More: How to Start Your Mobile App Design and Development