Salesforce future is the leading provider of customer relationship management (CRM) in the world. The International Data Corporation has named them the best CRM provider every year since 2013. They offer services such as marketing, customer service, commerce, and sales to help companies provide excellent experiences to their customers.
Founded in 1999, Salesforce now serves more than 150,000 clients in various industries, including household names like Brunello Cucinelli, BBVA, and T-Mobile. Named one of Forbes' most innovative companies of 2018, Salesforce future continues to provide cutting-edge services. Salesforce isn't a fad; it is both the present and the future of CRM. Offering state-of-the-art services in cloud computing, artificial intelligence, sustainability, COVID-19 adaptations, and proactive monitoring of vital business practices, Salesforce is the one to watch in 2020.   
Cloud Computing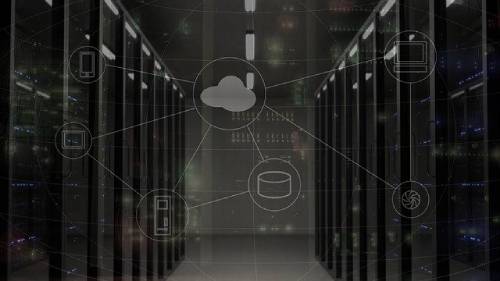 The cloud is a nebulous concept, but it can transform your business if you know how to take advantage of it. The cloud and, by extension, cloud computing is essentially data storage and computing resources that occur off-site. That means your company is no longer responsible for the hassle that comes with managing software and hardware, worrying about technological and physical storage space, and solving IT issues in-house. It tends to be more affordable, efficient, productive, and reliable than computing done within your company.
You only pay for the cloud computing services you use, so you are not stuck paying for unnecessary services. You do not need to invest in expensive hardware like servers when using cloud computing. Because of these money-saving measures, cloud computing generally lowers operating costs. Cloud computing is not just cheaper. It is better. It allows you to avoid the difficulty of keeping track of multiple versions of documents. Instead, there is only one version of collaborative documents that everyone can access anywhere, leading to more efficient and productive work.
There's also little risk of losing critical information because your data is stored and backed up in multiple physical locations by a cloud provider like Salesforce. Power outages, computer failures, and natural disasters will no longer slow you down. You also no longer need to update or secure your data because there is a team of dedicated professionals working to do so for you.
Artificial Intelligence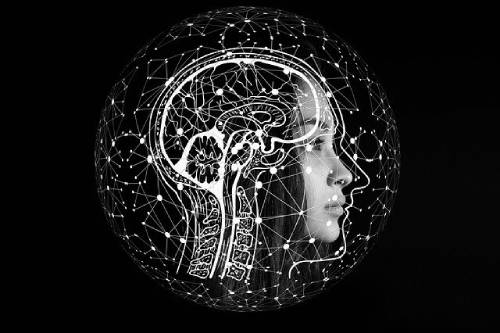 Salesforce consultants aren't the only ones working for you when you partner with Salesforce. Along with hard-working and enthusiastic human consultants, Salesforce also offers an incredibly sophisticated artificial intelligence (AI) service called Salesforce Einstein. Salesforce Einstein acts like a personal data scientist for your company. It increases sales by analyzing past sales information and identifying the leads most likely to convert. It improves support response times by automatically answering common customer questions, thus allowing your team to focus on more complex, higher priority cases. Salesforce Einstein even automates data entry, freeing your team from the burden of entering data manually. Even for a cutting-edge company like Salesforce, Salesforce Einstein sounds futuristic. However, it's here today. With a powerful AI working for you, your company can thrive, and you can focus on your clients rather than tedious data analysis and management.
Sustainability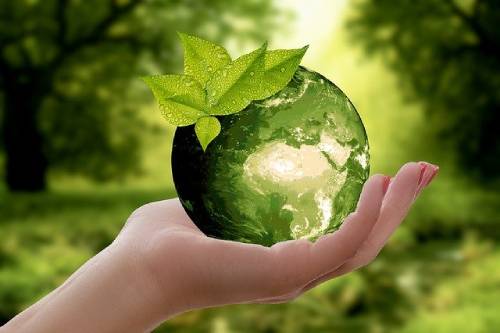 Sustainability is at forefront of many business owners' minds as the climate situation becomes more urgent from a social, political, economic, and environmental perspective. Salesforce future believes that immediate action is necessary to combat climate change. Because of this, they offer the Salesforce Sustainability Cloud to help their clients reach carbon neutrality, meaning that they sequester the same amount of carbon that they produce, leading to net-zero carbon emissions.
The Salesforce Sustainability Cloud aggregates all the necessary data for making a climate action plan. It analyzes your carbon emissions and calculates your carbon footprint. You can then share this information with customers, prospective investors, employees, and regulatory agencies to prove your company's dedication to sustainable solutions. Sustainability is necessary for your continued success. According to a 2018 survey by Forbes, 88 percent of consumers want brands to help them reduce their impact on the environment. 
Adapting to COVID-19
When the COVID-19 pandemic first began, forcing companies to adapt to a new way of functioning quickly to protect their employees and clients. The sudden changes have caused confusion and frustration for almost everyone involved. Unfortunately, operating remotely or closing entirely isn't a viable long-term solution, and it often feels as if you're required to compromise either the health and safety of you and your employees or the quality of service you provide to your customers. With Salesforce's Work.com, that doesn't have to be the case.
Work.com emphasizes both business growth and safety standards, refusing to compromise either. It offers contact tracing capabilities, eliminates potential regulation violations with digital queue management, and training to help employees adapt and stay safe. Work.com also offers efficient emergency response management, which is essential in today's unpredictable environment. With its focus on building trust between employees, employers, and customers, Work.com is responsive to Salesforce's clients' needs. It is a service meant for today.
Proactive Monitoring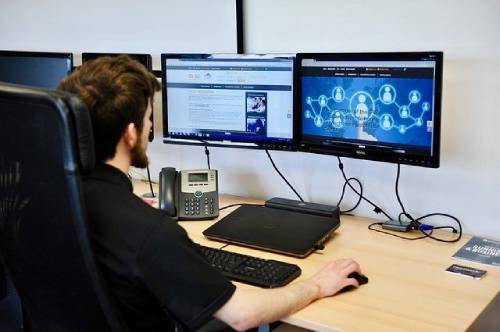 Finally, Salesforce offers continual, real-time proactive monitoring for your business. Salesforce customers report a 35 percent decrease in error frequency and a 15 percent decrease in severe issues when taking advantage of proactive monitoring. In addition to providing alerts when a problem occurs, Salesforce's expert technical engineers' team assists in fixing them before they become critical. They also offer advice on preventing the same issues from reoccurring. Proactive monitoring will allow your business to function frictionlessly every hour of every day.
Salesforce future sounds almost too good to be genuine, but that's what makes them such a successful company. They serve small businesses, start-ups, and nonprofits, in addition to major corporations. They're involved in many industries, including media, healthcare, finance, transportation, and government. Salesforce dedicates themselves to your success, which has led to them being named one of the world's most admired companies by Fortune every year since 2013. Salesforce ranked tenth in 2020, up from fourteenth in 2019. A feat like this is even more impressive given that they are competing with giants like Apple, Amazon, Microsoft, Walt Disney, and Alphabet, which is the parent company of both Google, Fitbit, and more. Keep watching Salesforce as they drive the CRM market to new and better heights.