WordPress is the most popular CMS platform in the modern market. This is, in large part, because the platform is easy to use, a big thanks to features such as themes and plugins. Among the essential plugins to have on your company's website are those dedicated to improving SEO.
From a WordPress development company, helping a business to develop its first website to an entrepreneur's social media account, SEO is something anyone or let's say everyone operating online; needs to think about. It's the practice that helps your company's content rank higher in the results when a consumer does searches for a related term or phrase on a site like Google.
Unfortunately, SEO hasn't always been an easy concept. According to Impact, Google uses more than 200 different factors to analyze and rank content in its search results. That's why it's necessary to have the right plugins to streamline the process of optimizing your company's WordPress website.
Essential Plugins for SEO Optimization
Coming Soon & Maintenance Mode allows you to quickly & easily set up a Coming Soon Page, Maintenance Mode Page, Landing Page or Launch Page for your website. If you are about to have a coming soon page for a few weeks, or maybe even months, it is crucial that you prepare it well for search engines. Coming Soon & Maintenance Mode has advanced tools such as SEO Analysis, Target Keyword, Page SEO Score, SEO Title, Meta Description and more. A free version is also available, so you have no reason to not take advantage of it's powerful features that help you rank your website even before the site you're working on is ready for the public.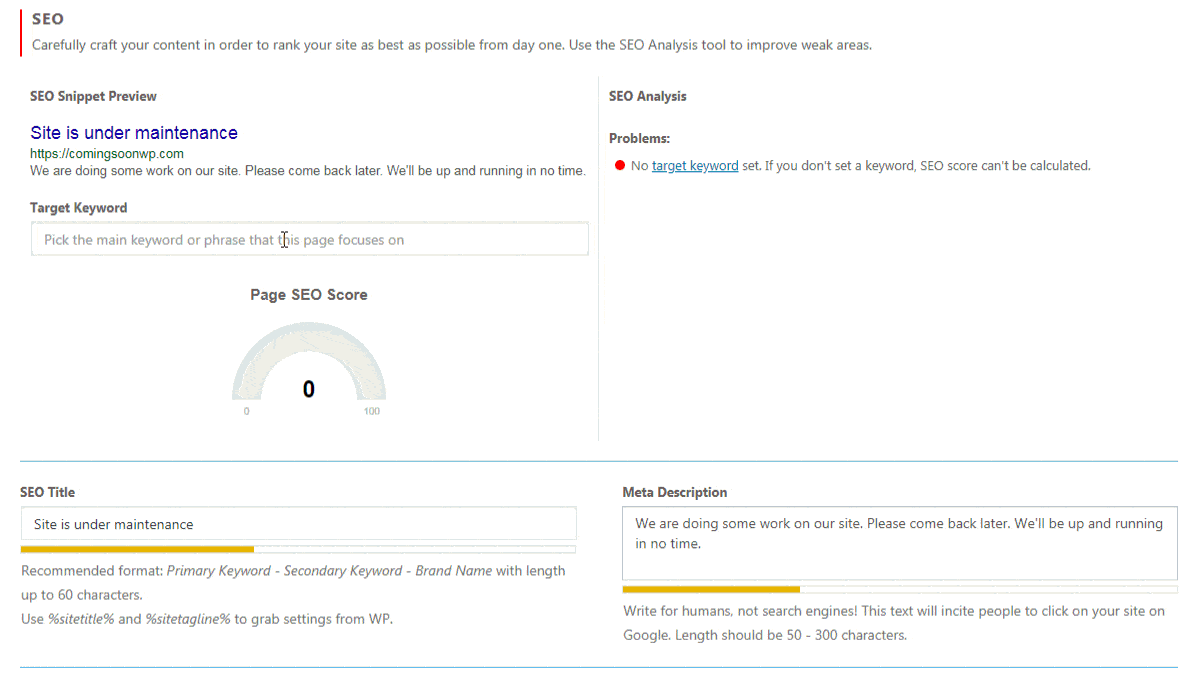 Simple Author Box will make it super easy for you to add a fully responsive author box at the end of all your posts. It looks perfect on any screen, both on mobile phones and desktops. It lets you control over 50 options so that you can tweak the design to create beautiful author boxes, that will display all the information you want about your authors. Both the PRO and free versions of Simple Author Box is compatible with all plugins and themes and can replace the existing author box on any theme.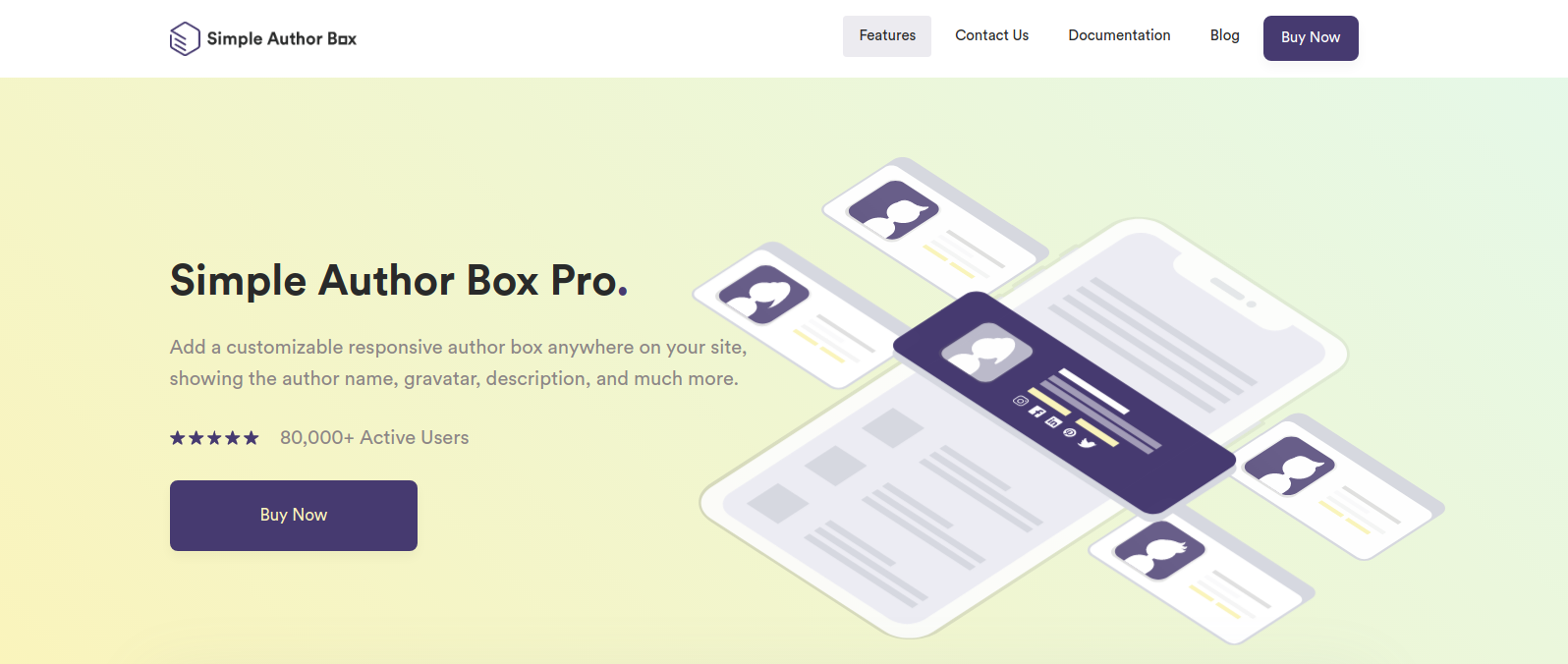 Yoast SEO
Yoast SEO is easily the most widely used SEO tools on WordPress. It's incredibly user-friendly, and unlike many WordPress plugins, it has its website and dedicated support line. This means that if users run into any problems while using the plugin, they have a place to go to for help.
The plugin is especially useful since it's made to work for anyone with any level of familiarity with SEO practices – it's accessible to everyone.
Google Search Console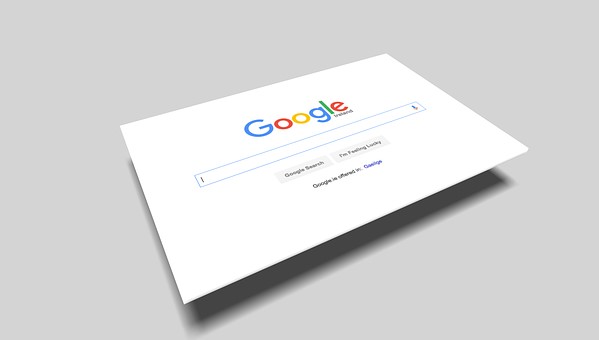 Google has its SEO option for your company's website in the form of Google Search Console. This plugin helps site owners to track how their site ranks in Google's search engines and use that information to improve the website's ranking.
The plugin also crawls your company's website and indexes each page. If it can't do this, it automatically reports back to you if it finds any crawl errors.
 All in One SEO Pack
The All in One SEO Pack is a plugin that's close to the Yoast SEO plugin. It gives users access to an impressive host of SEO tools for backend optimization. Besides, it also offers premium features to help out, but the standard version doesn't lack any of the tools that the average website owner would need to optimize their content effectively. Developers can also rely on the API that's included in the free version.
The plugin is sometimes noted as slightly clunky, but most of the features, such as support for Google Analytics, are automatically set without causing the users any headaches.
SEOPress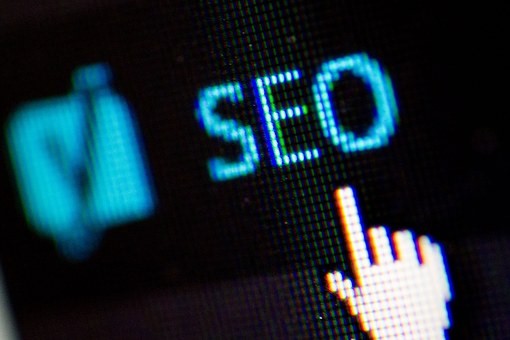 SEOPress offers all of the optimization features that users need, such as meta titles, content and image XML sitemaps, descriptions, redirects, and a list of other features. The plugin features both basic and advanced features that allow users of all skill levels to make the most out of it.
The plugin also offers XML sitemaps. This helps you to improve your standing in search engines by giving you more information about your content to allow you to adjust them. This covers not only written content but images and videos as well.
The SEO Framework
If you want something that will cover the basics of SEO without slowing down your site or costing your business, The SEO Framework is worth considering. While it doesn't have some of the more in-depth features of premium plugins, it still offers essential tools such as help targeting keywords.
A handy feature that this plugin offers is the immediate protection from SEO attacks once it's been installed. This makes sure that your content stays optimized, unharmed, and isn't copied to other websites online.
The overview pages also feature color-coded guidelines to guide you through the optimization process. You can even hover over them with your mouse to learn more about what each section is with recommendations to help you improve.
Also, its simple interface makes it easy to learn to operate effectively. You can expand the functionality of the plugin by using extensions for operations such as local SEO and handling redirects.
Conclusion
SEO is crucial to any website. Even the most attractive website will struggle if there isn't a way for consumers to quickly discover them. By using SEO plugins like the ones discussed here, you can ensure your company's website is effectively and continuously optimized.
Also Read: WordPress Security Tips to Keep Your WordPress Site Secure