Today's millennial generation prefers the virtual world over the real world. They love spending time on their social media profiles. From clicks to flicks, everything is posted on social media platforms know how to hack instagram.
If you want to know who all attended the night-out party of your kid, just check his/her Instagram profile.  All info would be posted there. No need to eat his/her head to find out about last night. What? The Instagram account is locked or you are not on the follower's list.
Well, no matter what is preventing you from seeing a private Instagram account, you can still gain detailed insights into the targeted account. 
Wondering how?
We are going to tell you the safest and easiest way to hack someone's Instagram profile. So, fasten your seat belt as it's going to be a journey full of surprises and amazements. 
Spyic – The Magic Wand 
If we say that you can spy on a private Instagram account even if you don't have the password, would you believe in us? Or you should consider it magic. Well, Spyic is that magic wand that will turn this disbelief into reality in no time.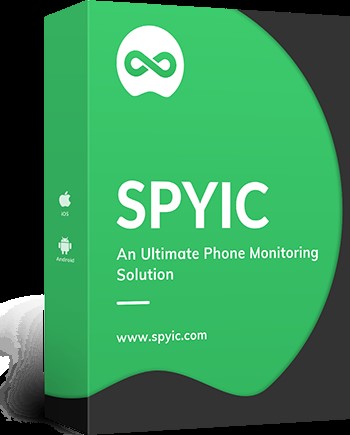 Built with high-end remote monitoring technology, Spyic is an Instagram spying app that has: 
Managed to win the trust of millions across 190 countries. These people are not just customers of Spyic. They are the satisfying ones who don't think of anything when it comes to spying on someone. 
Pulled off the attention and praised the world media houses like the New York Times, iGeeksBlog, Top 10 Reviews, LifeHacker, and Forbes. All have spread positive words about Spyic due to the ease and effortlessness that it brings in Instagram spy. 
Spyic muddles through all the hassles and risks that might stop you trying your hand in hacking an Instagram by offering you 100% discreet and risk-free assistance. 
All these intrinsic worth of Spyic are more than enough to make you believe that the use of the right technology can make anything happen without causing any detriment. But we want you to know every aspect of Spyic before you deploy it at your service.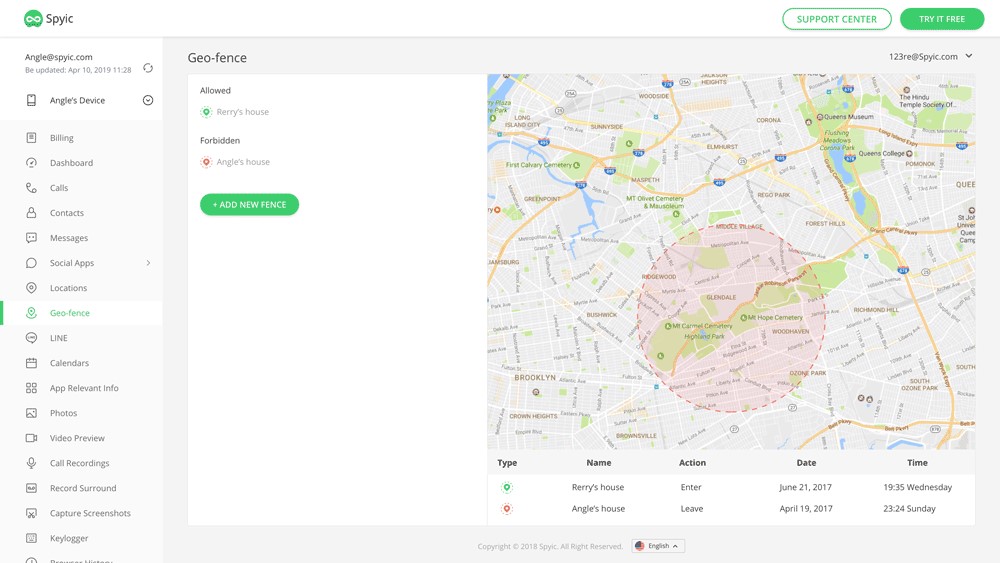 Do you know that Spyic offers you jailbreak/rooting free Instagram hacking facility? 
Yes. If you're the one who never thinks of trying Instagram hacking even when it was the need of the hour just because jailbreak/rooting was the suggested way then Spyic brings great relief for you.
Spyic's modus-operandi doesn't follow the old-school jailbreak/rooting process to break into other's OS. It uses an avant-garde technology that works on the pairing process.
This pairing-based spying technology is the ideal substitute for that dodgy, outdated, and tedious jailbreak/rooting process. 
Will I be able to use Spyic without any hassles as I am a novice? 
Make a Google search on "How's your experience with spying apps?" and you will find various negative comments. Most of the people say they hardly find them good enough for spying. But this doesn't mean the app is not good enough in reality. The truth is different. 
Spying on someone's phone is not easy. That's why most of the Instagram spying app comes with a complex interface. Though they claim to make spying easy, the complex interface sounds like an alien's language to someone who hasn't tried Instagram spying before. 
Now, make a Google search on 'How's your experience with Spyic spying app?'! We are sure that you will be able to find many positive views. 99% of users will be saying that they never thought spying can be so easy and straightforward. 
All thanks to its user-friendly interface. Spyic's iOS solution comes with a 100% web-based interface that works without any download/installation. As long as you know the targeted account's iCloud details, you are good to go with Spyic.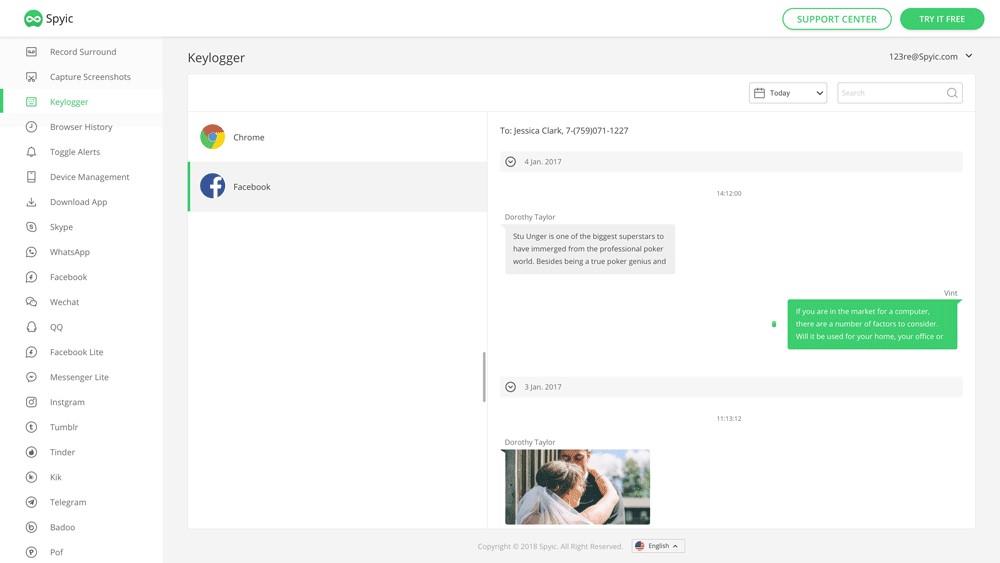 Spyic's Android solution is taking spying at a whole new level with its exceptional app. It's a precisely-designed app that is: 
Less than 3MB in size
Capable enough to run in stealth mode and keep your motives hidden 
Free from technical glitches like sending notifications on the targeted device and consuming a lot of the phone's battery and space. 
How Spyic accomplishes successful Instagram spying without a password? 
We're pretty sure that this question must be bugging you since the beginning of the article. Well, no we are going to calm your mind's horses in this regard.
There are two ways by which Spyic pull off this job. The first one is pairing with the targeted device's OS and fetches the details for you. This is how it happens: 
When you bring Spyic into action, it's inventive technology starts fetching the live data for you.
As soon as you access its dashboard, you will have an Instagram Spy option working on your behalf. These features track all the Instagram activities happening on the targeted device for you. 
You can find out which images are posted, which pictures are liked, and which pages have been followed.  
The other way is deploying the keylogger on the targeted device. Spyic's keylogger is inventive software that can record the keystrokes made on the targeted device for you. With its help, you can find out what has been typed on the targeted device.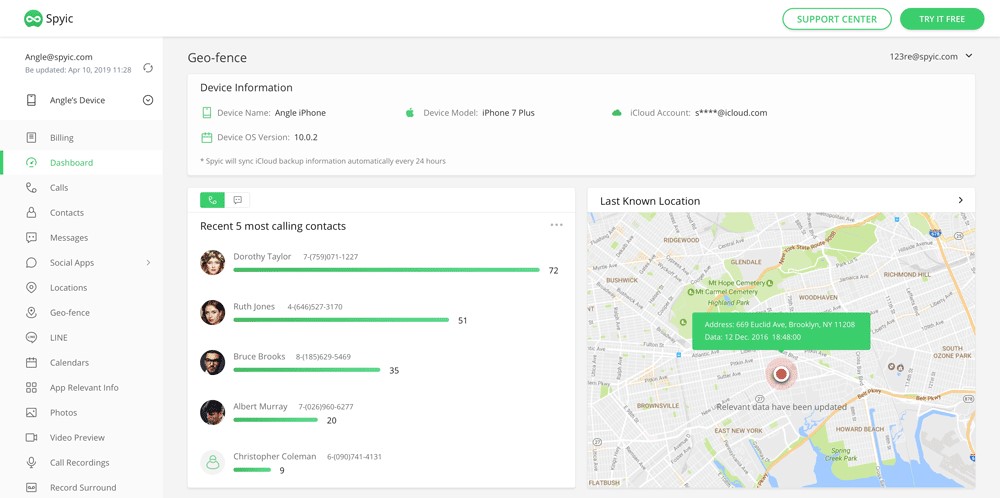 So, when the target tries typing the Instagram password, this keylogger will secretly record it for you and send the details directly on your dashboard.
This way you can find out the Instagram password of the target and use it to login at your convenience. You can gain admin like access on the targeted Instagram account and find out what's cooking over it. 
Can you trust the data that Spyic fetches for you? 
It's quite natural to think about the viability and reliability of the data that any product renders to you when it comes to spying. But, as long as you have Spyic by your side, you can be sure that you will have quality and reliable data only.
Every data comes with a timestamp and is 100% reliable. 
Hacking someone' Instagram can be your thing as well 
If, till now, you used to think that hack Instagram is tough, pocket-pinching, and highly cumbersome then it's time to change your thinking. If you have the right technology then nothing is tough and Spyic is the live example of this statement. 
It made a move to stop using jailbreak/rooting for hacking and got success as well. Next time when you think of hack Instagram, think of Spyic.