Instagram is one of the most popular social media apps. If you want your business to be seen by people all around the world you need to be on Instagram. Along with paid advertising on Instagram's conventional posts, Instagram Stories advertising is growing in popularity. However, the number of interactions among different Instagram influencers and users with a sizable following who promote brands through their inventive posts is also rising.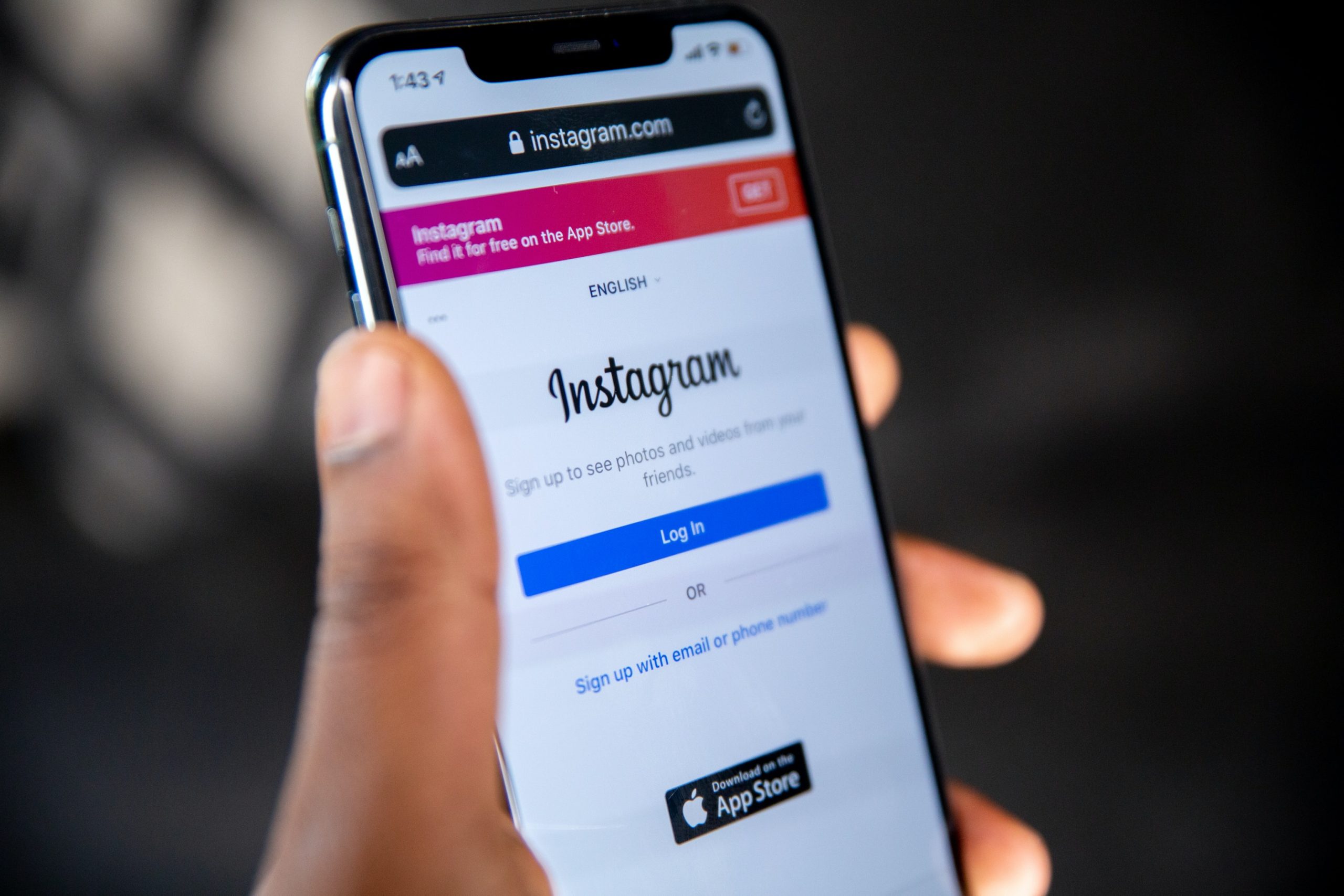 Whatever the case, it is a reality that many firms are spending an increasing amount of money on their promotional efforts on Instagram. Marketers who tout Instagram as a fantastic platform where significant outcomes can be attained with modest outlays benefit from this situation as well. But because Instagram is a unique platform, anyone who wants to promote their business on this app can get across several challenges. Here are some of the best Instagram management tools you need to utilize if you are using Instagram for your business.
1. Snapseed
One of the most downloaded smartphone photo editing apps is called Snapseed. Its widespread use is due to a variety of factors. First of all, both Android and iOS cellphones support using the program, which is free. Additionally, customers find the program layout to be user-friendly and extremely straightforward, which is perfect if all you use your smartphone for is simple corrective tasks.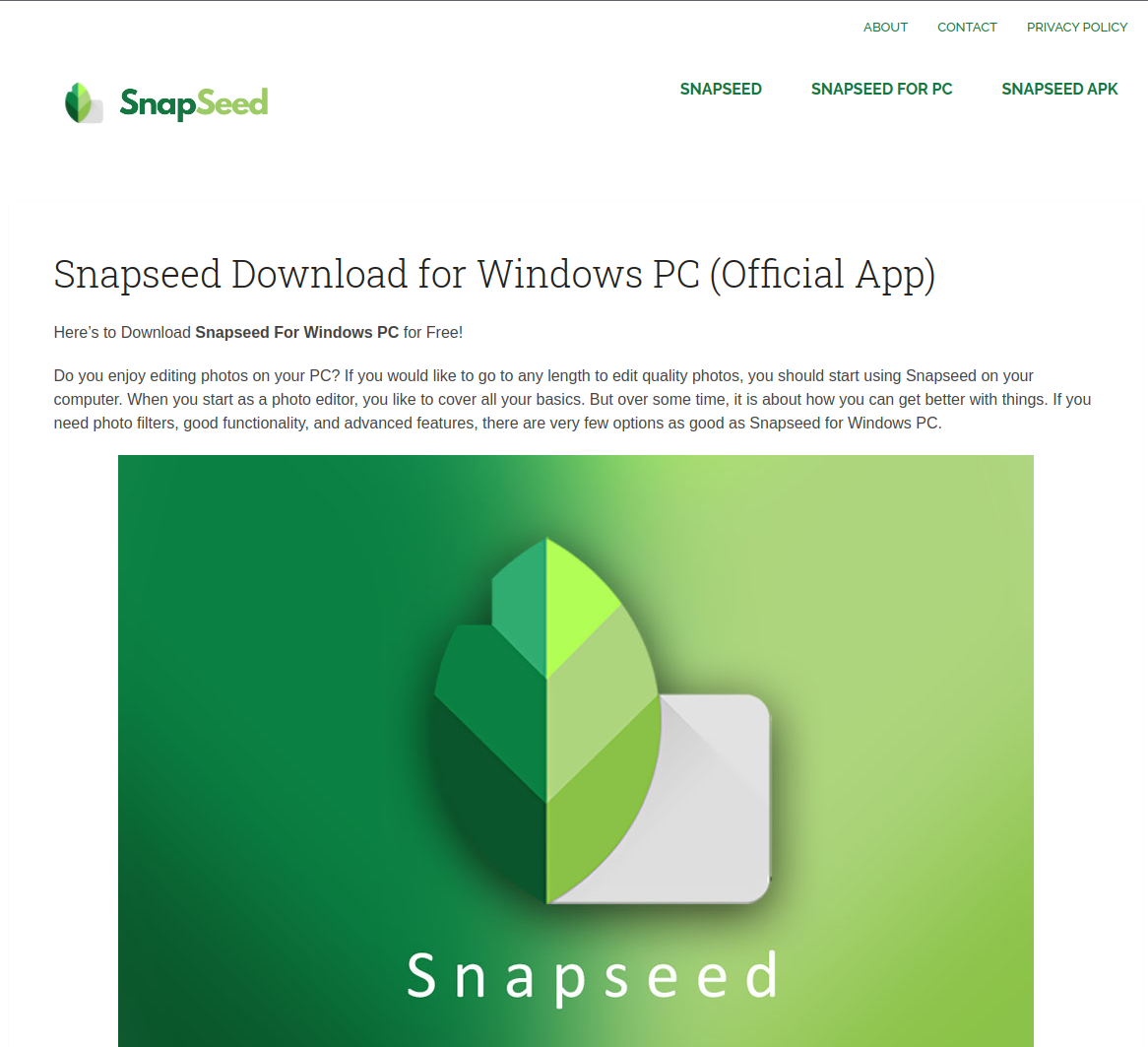 You may utilize a ton of incredible tools to make sure that the photo, after editing, will work with your brand and Instagram feed. Although it may not have all the features that some other paid photo editing apps have, it still offers photo editing options.
2. Canva
Canva has developed into a platform utilized by numerous creative companies in the last few years to produce high-quality visuals for Instagram. The features of the Canva tool are completely different from those of all the programs that were previously mentioned. In particular, Canva users can produce stunning images because the database contains a large number of already established aesthetic standards.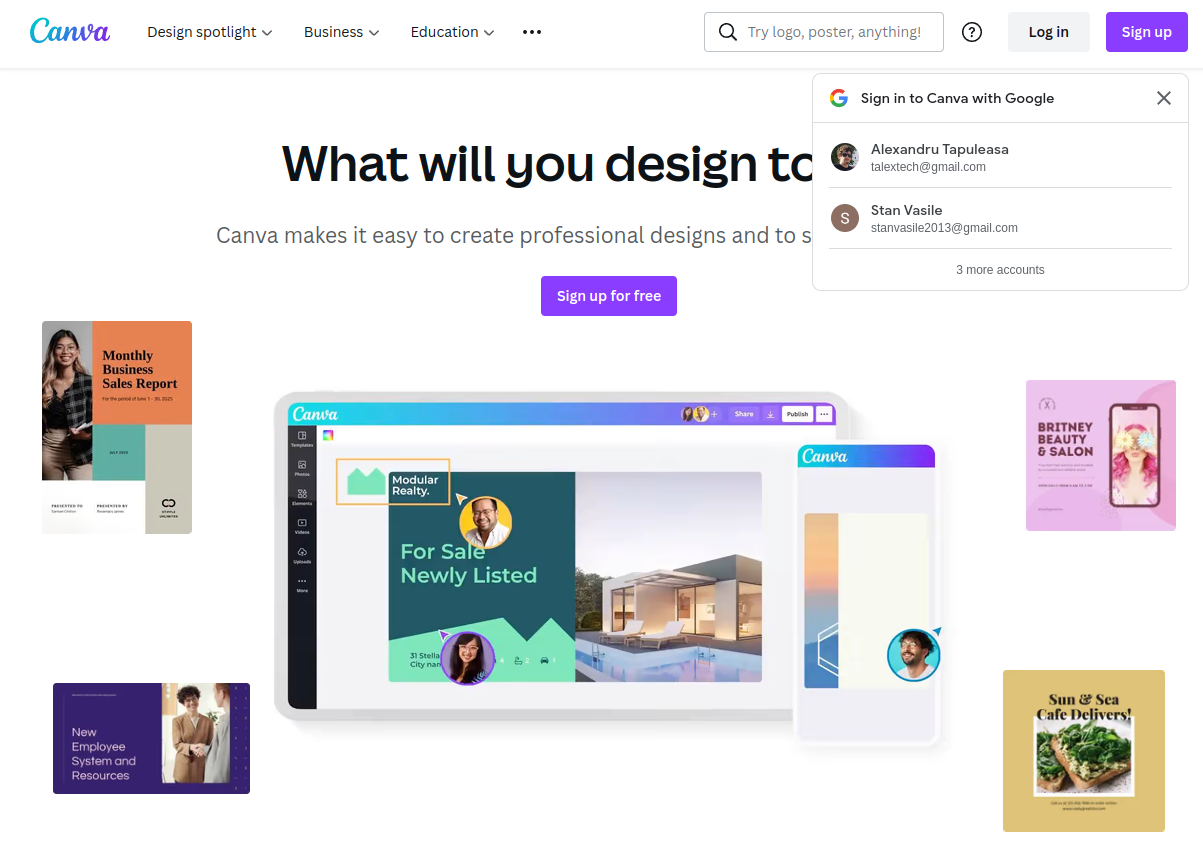 Although Canva is free to use, several features are not available. However, if you wish to utilize this application for more important tasks, you can subscribe for a monthly cost of $12.95 per user. The best feature of this application is its extensive collection of images, charts, graphs, and other visual components, which, with a few minor adjustments, may be transformed into truly fascinating content. Canva can help you create engaging tales for your Instagram page if you don't want to post visuals there. These stories will be enjoyed by your followers no doubt.
3. Planable
Planable is one of the most well-known tools for planning social media content, and among other things, it enables users to post to Instagram. In addition to Instagram, Planable also provides the option of publishing on the following social media platforms: Facebook, Twitter, LinkedIn, Google+, and Pinterest. Therefore, practically all of the most prominent social networks can have posts prepared using this application.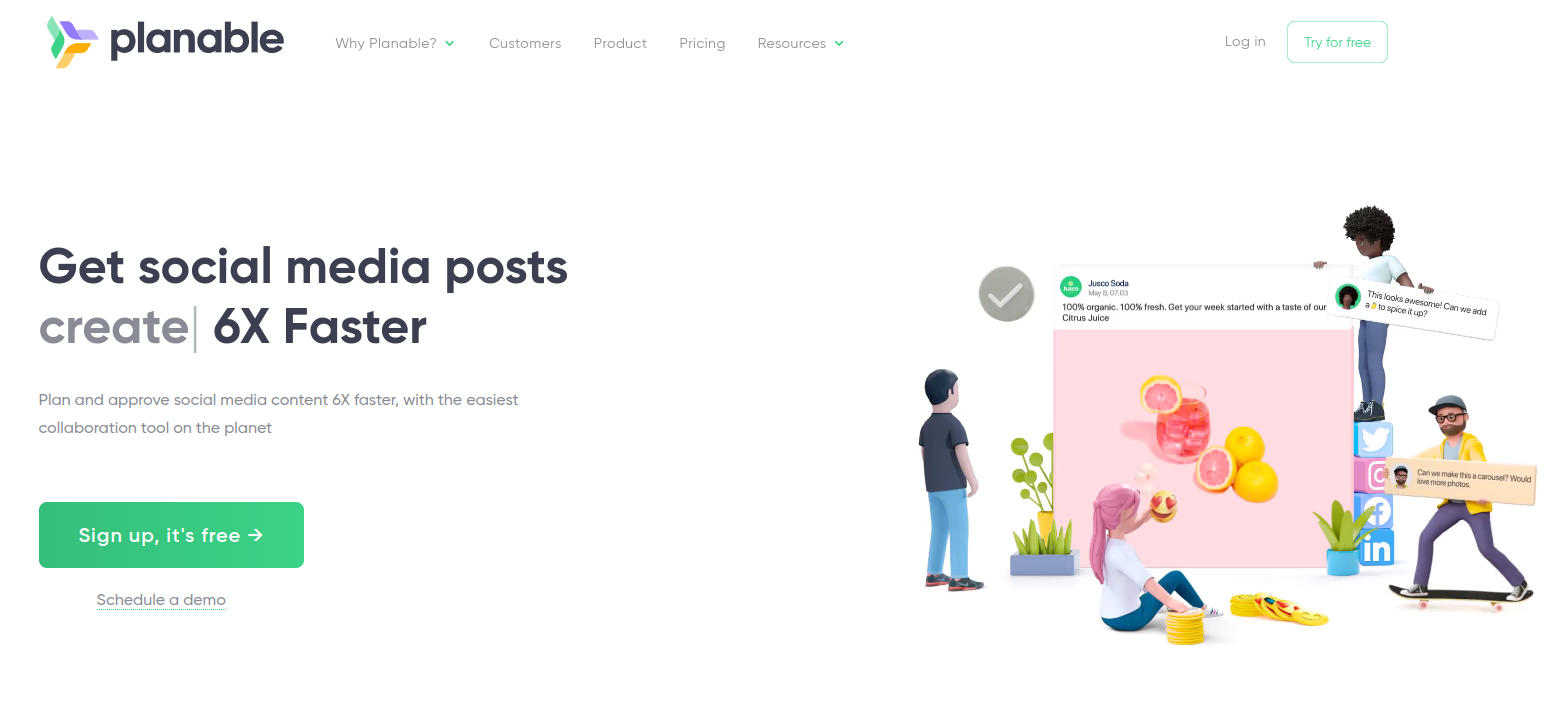 Up to 10 posts for 3 social media accounts may be managed, and this service is free. However, you'll have to get an additional package—the least expensive of which is $11 per month—if you want more posts and features.
4. Pallyy
Pallyy is an all-inclusive Instagram marketing toolset. In addition to scheduling, a "link in bio" function, comment moderation, Instagram statistics, and competitor research are all included. Each cell of the grid-formatted document corresponds to a certain date in a given month. It can be used to graphically plan out your entire feed.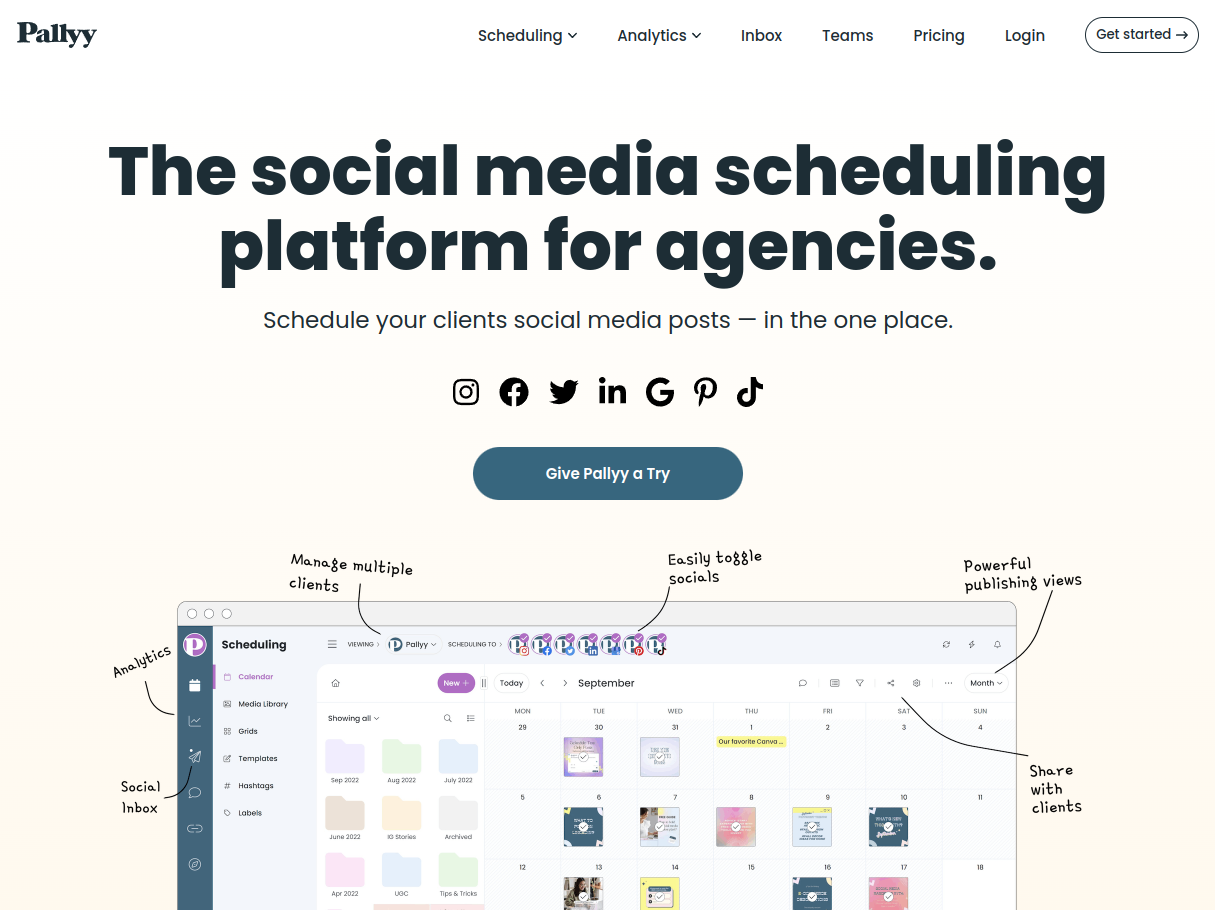 To plan your articles for that day, merely drag media from your media library onto any cell. Even the initial comment can be planned and the post's caption chosen. If you prefer to include your hashtags in the comment section rather than your caption, the first comment function is helpful.
5. Iconosquare
With its comprehensive statistics, publishing, and tracking options, Iconosquare is a strong Instagram tool for companies. In addition to having a potent social planner and social listening capabilities, Iconosquare has many of the same features as the other all-in-one Instagram solutions on this list. On the other hand, it performs analytics better than most similar tools.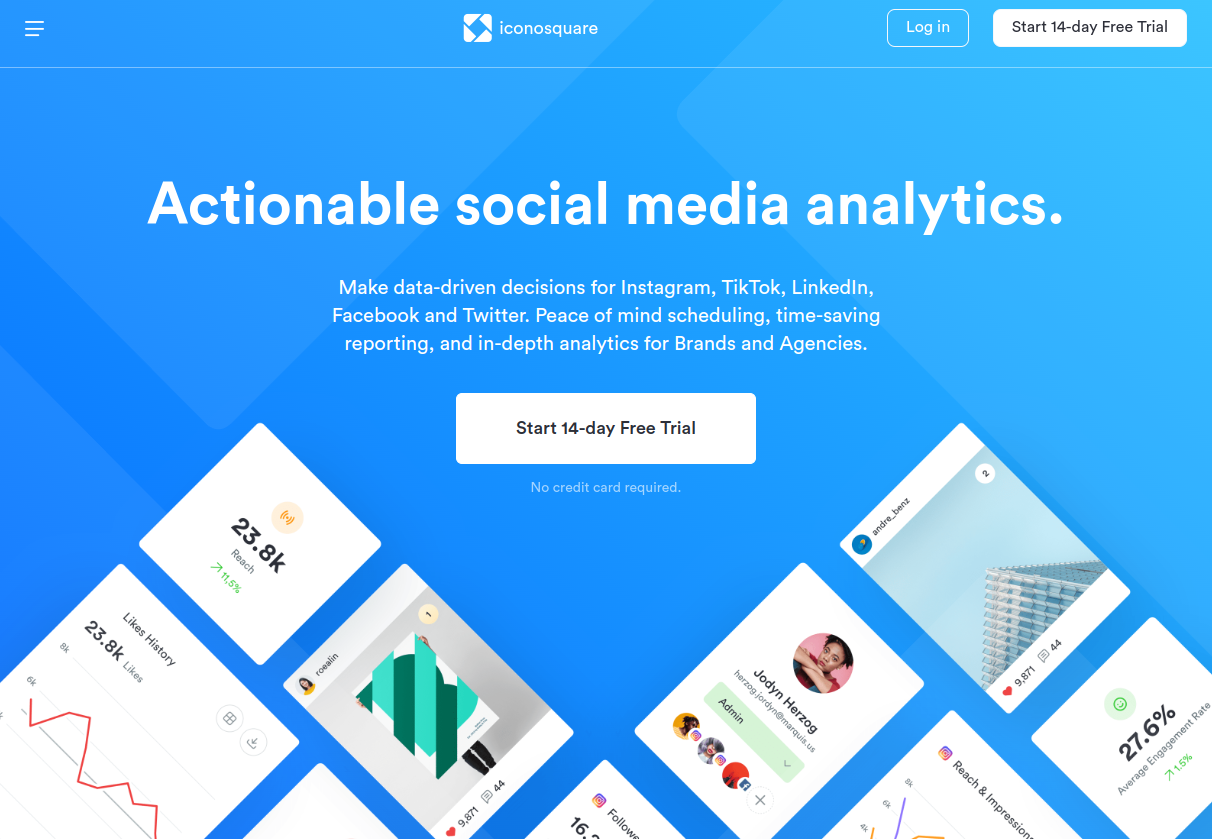 It offers you a lot of information and enables you to thoroughly analyze your efforts to determine what is and is not working. Key performance statistics including follower growth, content engagement rates, reach, and impressions are easily visible in simple graphs. To get deep insight into how your Instagram marketing initiatives affected different KPIs, you may also compare promoted vs. organic postings that you've been utilizing.
Conclusion
Consider using one of the tools above to handle your brand's Instagram promotion. Your postings on social networks can be easily planned and scheduled with these tools, and some of them can also help you with editing functions and other time and money-saving advantages. Their widespread use is a definite sign that people are happy with using these services to plan out their social media posts.
Therefore, any additional advice is unnecessary. Try out the options of the aforementioned services and decide for yourself which one is ideal for you.