With AI technology being used everywhere, it is natural to use it in different aspects of running a business. Many businesses gravitate towards improving employee productivity. There are different practical and effective ways for generating greater productivity in the workplace. For example, having an automated way of generating detailed meeting notes can save time and cut down on repetitive and boring tasks. A tool like Instaminutes will do just that.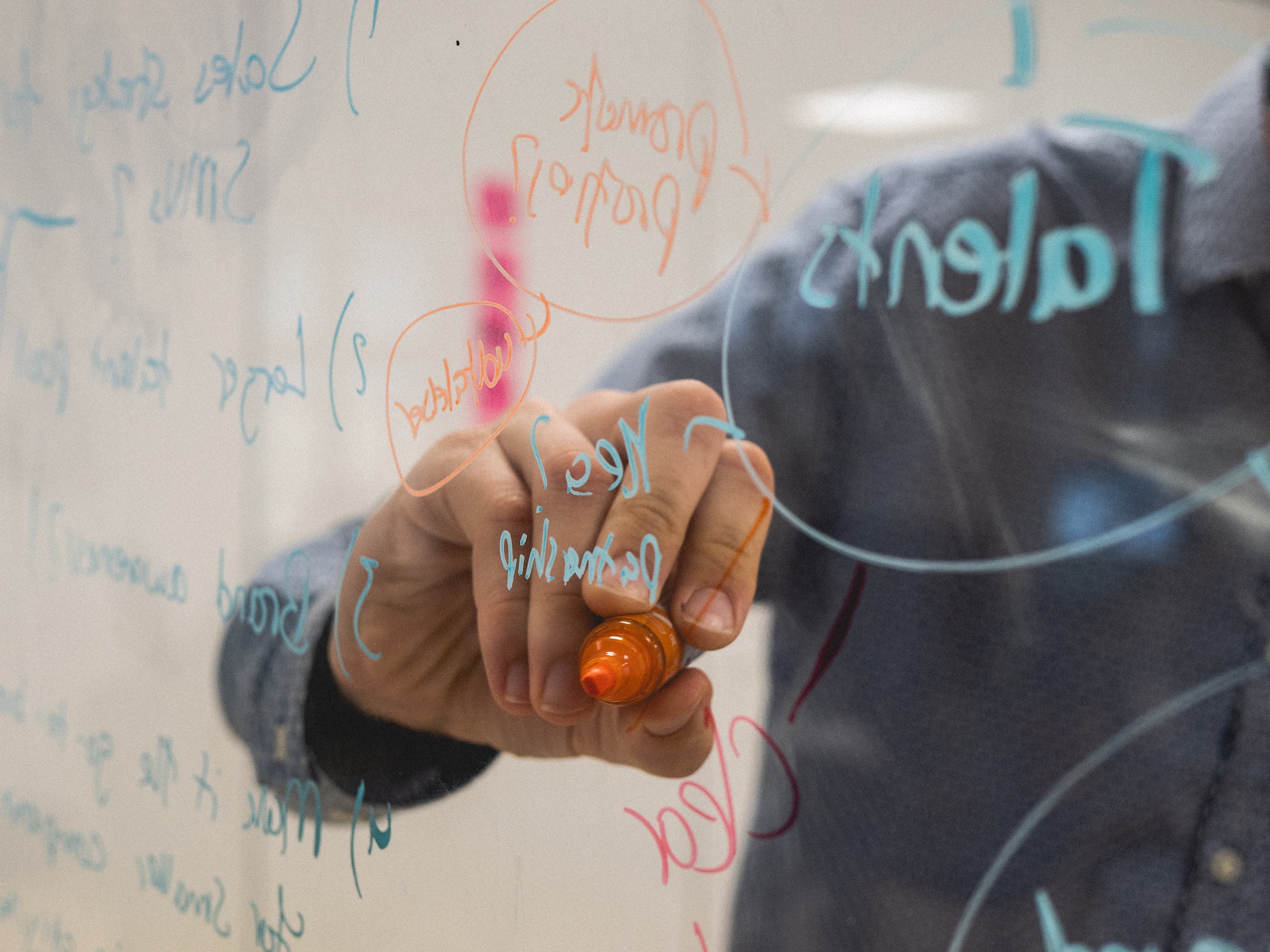 Instaminutes summarizes meetings with actionable insights, helping you leave calls knowing what to do next. It uses the power of AI to summarize meetings with key takeaways. This is possible with just one click, you only have to use the Chrome extension. The virtual AI assistant takes real-time, interactive notes with automatic highlights for the most important points.
Additionally, transcripts are available to review later, which trains your AI assistant to generate better summaries. There is the option to connect to your favorite meeting tools like Google Meet, Microsoft Teams, and Zoom. All you have to do is sign in and link your calendar.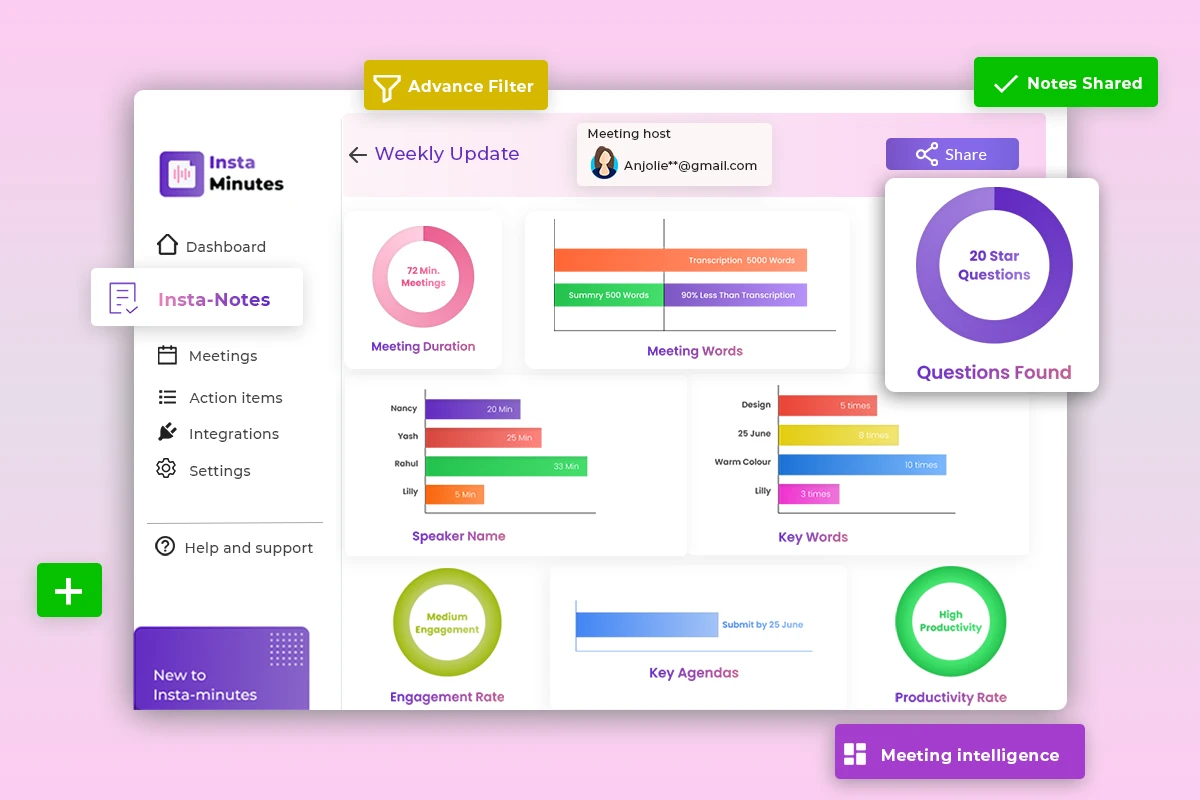 Other notable features include the option to tap into actionable conversational insights which will help you better understand customers, clients, and team members, view key moments from meeting on an intelligence dashboard, and get advanced recommendations on improving customer engagement and conversions. On top of this, you can utilize the option to listen to summaries of your meetings on the go, and search through meetings using advanced filters such as focusing on certain speakers or topics.
Instaminutes integrates with over 50 popular platforms, helping you streamline your workflow and keep your teams on the same page. You can share key moments from meetings via Slack or email, transfer summaries to CRMs and share insights with other teams and clients and store all your meeting notes and recordings in the cloud with encryption technology. Having all these features and your meetings summarized in one place and easily readable, you will be able to follow through on your next steps with ease.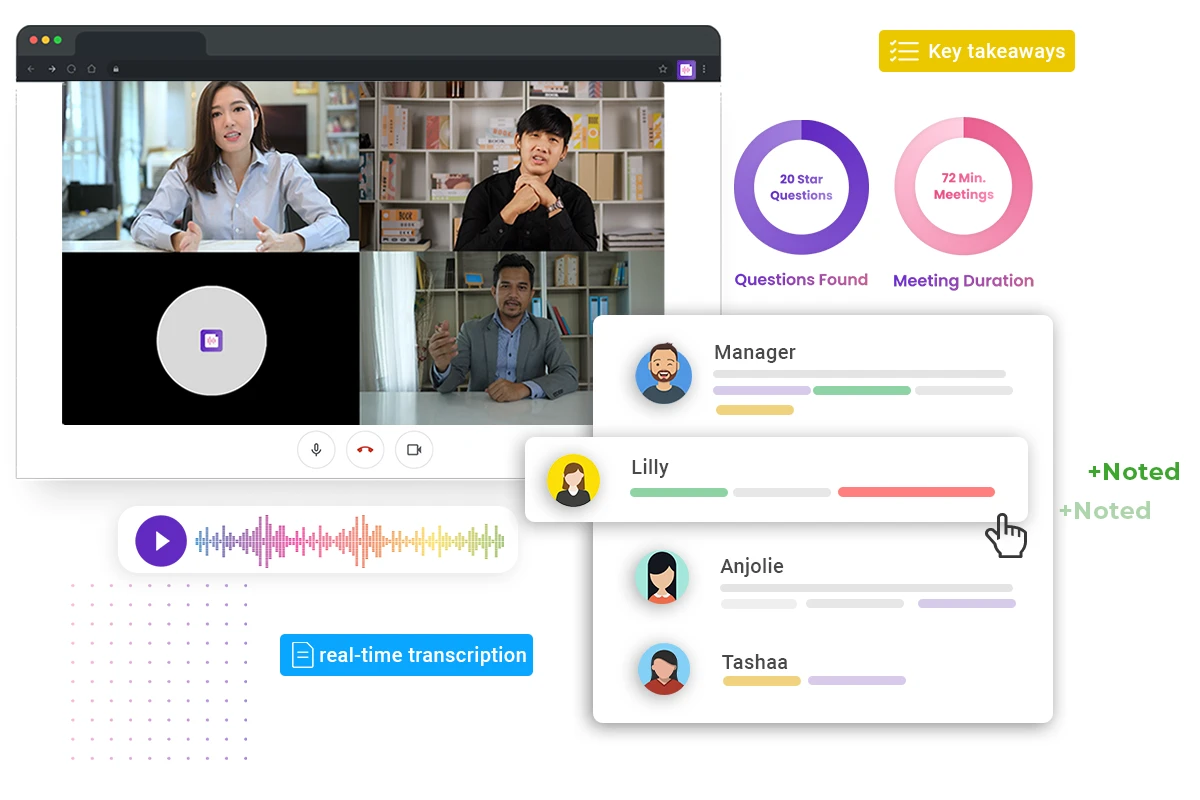 All plans include meeting recording, Chrome extension, real-time notes, meeting summary notes, meeting analytics, decision lists, speaker identification, Slack, Trello, and CRM integrations. The first tier, Tier 1 goes for $69 for a one-time purchase and comes with 15 hours of notes per month and one user seat. The second tier, Tier 2 goes for $129 for a one-time purchase and comes with 50 hours of notes per month, 3 user seats, no branding, and team productivity analytics.
Tier 3 goes for $199 for a one-time purchase and comes with 100 hours of notes per month, five user seats, no branding, team productivity analytics, and a custom domain. The final tier, Tier 4 goes for $449 for a one-time payment with 300 hours of notes per month, 10 user seats, no branding, team productivity analytics, and a custom domain.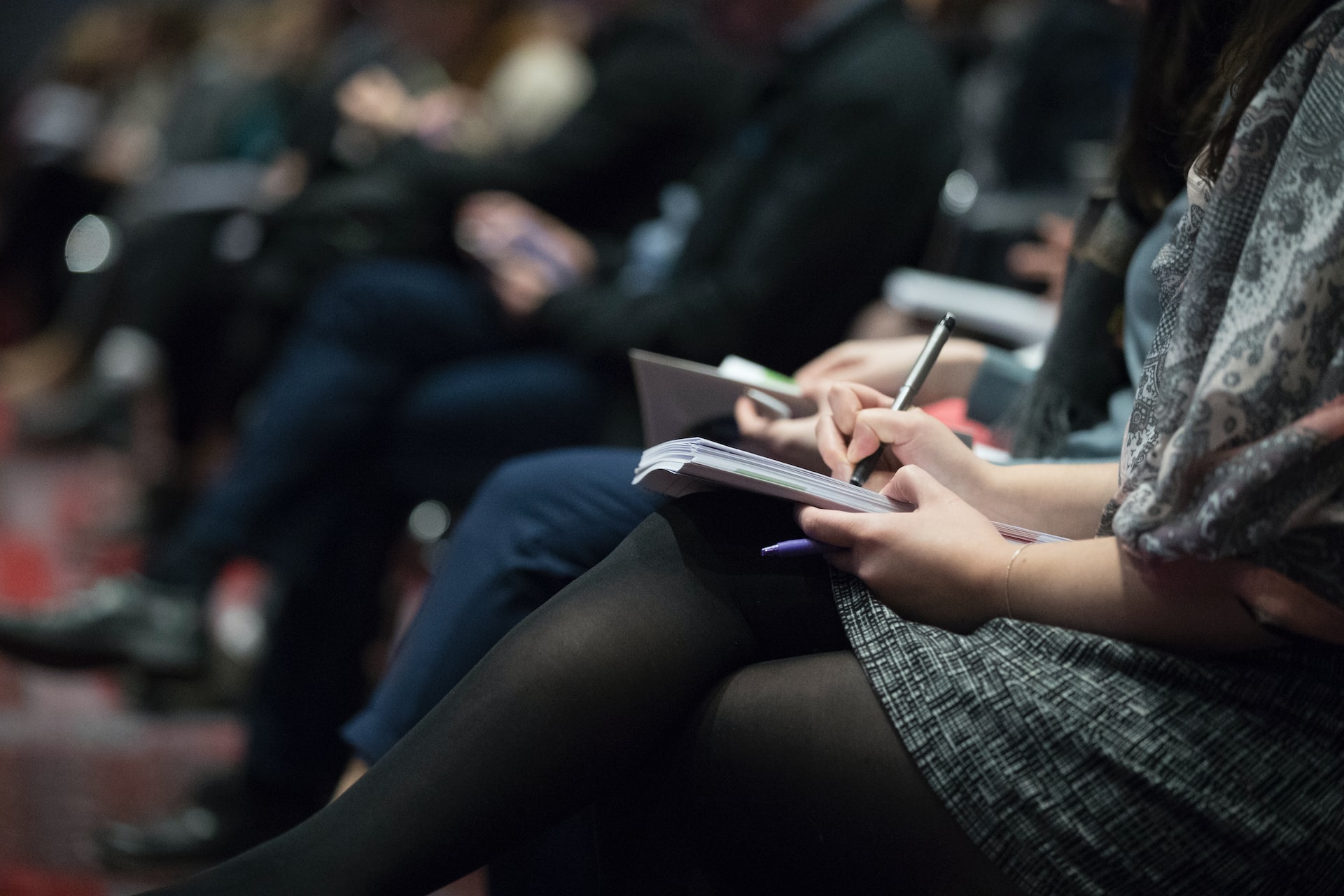 The Instaminutes tool is best suited for product managers, project managers, and sales managers. On top of all the above-mentioned features, the tool is GDPR compliant, and it easily integrates with Google Calendar, Google Drive, HubSpot, Notion, Outlook Calendar, Slack, and Trello. It is worth trying out the tool since there is a 60-day money-back guarantee through the provided link, or you can even try out the free version with core features included.
The main difference between Instaminute and other tools in the market is that other tools do not give you the overall summary of the conversation or key takeaways. Instaminutes is the only AI tool that provides you with key takeaways and useful insights, all while learning from you what is most important to your work.