In this modern time, when everything happens online, we have to be focused on our safety. We can put ourselves in big danger if we do not use the Internet properly. But, still, it is the duty of website owners to make their websites a safe place for their customers.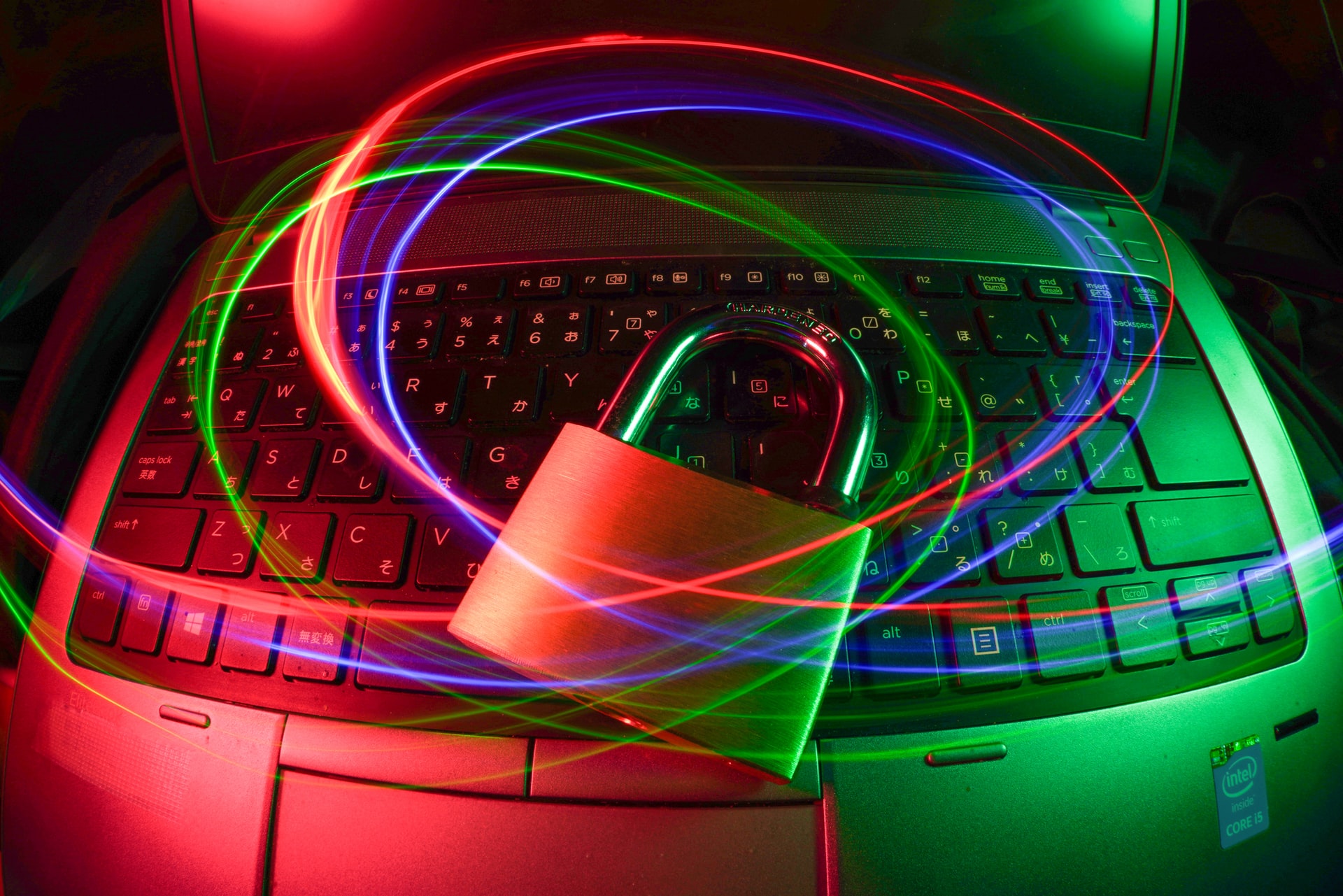 What is SSL and why do you need it on your site?
SSL certificate or Secure Socket Layer certificate is an indispensable tool used for the encryption of information between your website and your visitors. SSL basically prevents the leak of information, such as credit card numbers, login data, passwords, and all other types of private stuff.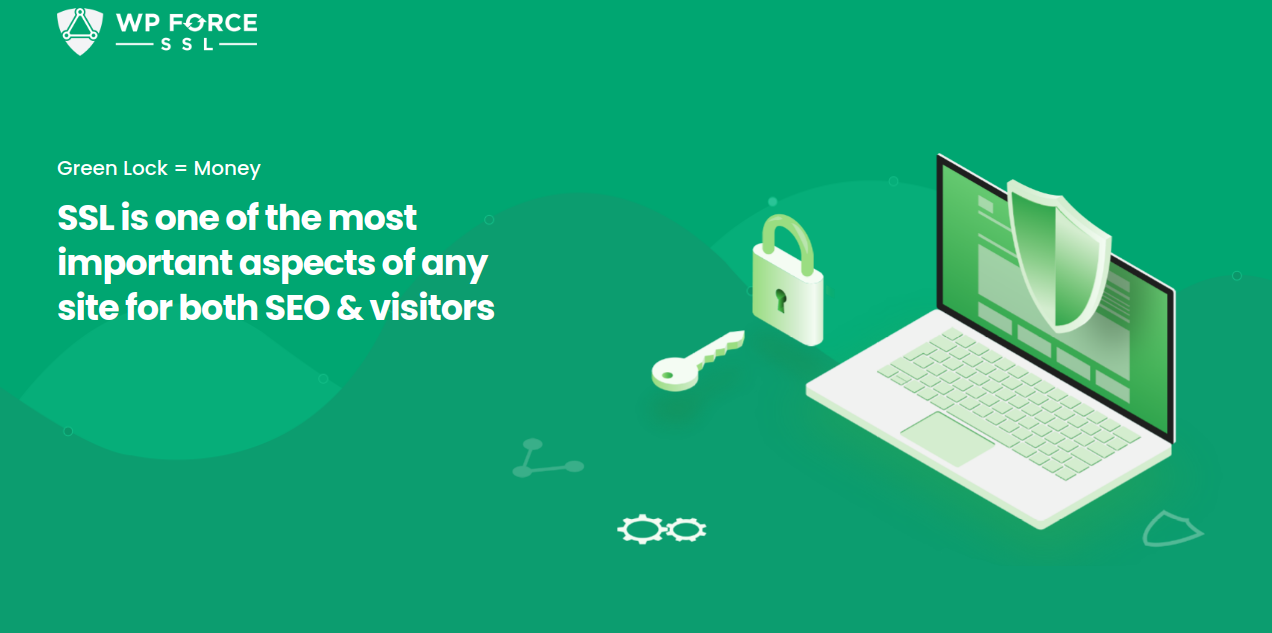 You will know that a website is SSL secure if the padlock icon appears in the address bar before the web address. In that case, hackers won't be able to get to the important pieces of information and invade your privacy. If it is the other way around and a website doesn't have an SSL certificate, the user will be warned by a dialogue box which will tell them that a certain website might not be safe to visit.
Your website simply needs an SSL certificate because this way you will be more trustworthy to your users and Google Chrome will display your site properly, without warning the users that the connection isn't private. In addition to that, SSL certificates give better search engine rankings.
How much does it cost?
Of course, to create such a safe environment for your visitors, your server will need an SSL certificate. The pricing of an SSL certificate is approximately $60 per year, but this price can vary up to $1,000 per year, depending on the needs of your website.
Can I get SSL for free?
Yes, you can get an SSL certificate for your WordPress website for free from the Let's Encrypt service. Let's Encrypt is a free, automated, and open certificate authority, which is run for the public's benefit. It is a service provided by the Internet Security Research Group (ISRG) that gives free certificates for TLS encryption through an automated procedure.
You can easily access it with the WP Force SSL plugin and generate such a certificate for your website. This plugin will enable you to install it in only a few minutes and give you a large set of options. In the SSL Certificate tab, you will always have the most important information about your SSL certificates, such as the validity of the currently assigned certificate, validation date, to whom it is issued, and the name of the issuer. To receive the newest information, you only have to click the "Refresh certificate info" button.
The main benefit of installing an SSL certificate with WP Force SSL is the feature of real-time SSL monitoring. We are all aware of the fact that checking the info by ourselves is not cool in 2022. This is the reason why this plugin introduces the real-time SSL monitoring feature that will not let you down. You can just turn on this option, type in your email address, and be relaxed.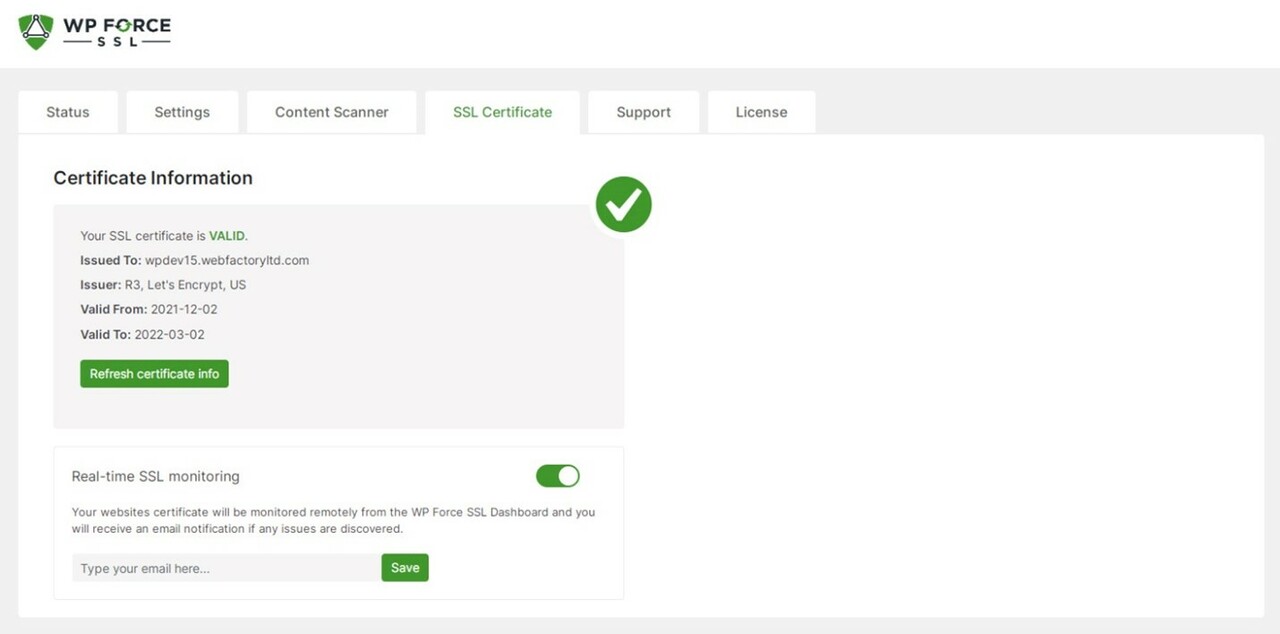 WP Force SSL Dashboard will constantly and automatically scan the certificate of your website and let you know if something is wrong with it. In other words, if there are some errors, the software will notify you via email. Of course, there is a bunch of other options that come within this plugin, for example, the content scanner. The Content Scanner enables you to quickly scan the whole website in the search for mixed content. If there are some errors, the system will show them to you by sending you the data about their status, location, details, and description.
How to install it?
Now we will show you how to quickly generate an SSL certificate for WordPress with the WP Force SSL plugin step by step.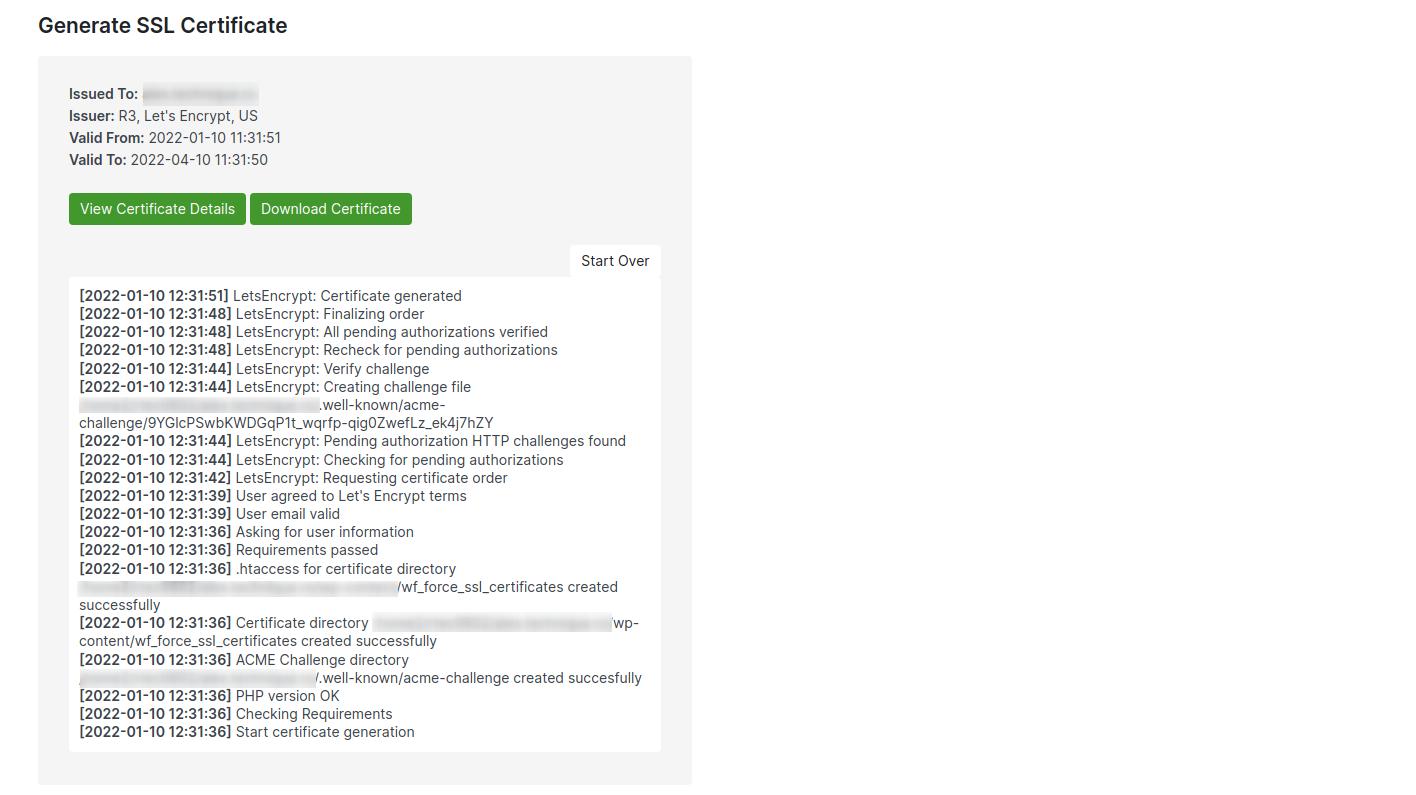 Click on the "Generate SSL certificate" button at the bottom of the page.
Enter your email address.
Check the option to confirm that you agree with the Let's Encrypt Subscriber Agreement.
Click on the "Next" button.
Once an SSL certificate is generated after a couple of minutes, you will be able to copy its basic info or download the file that keeps all the necessary information. Just to warn you in advance, the installation of the certificates might vary from host to host, so if you do not know how to install one, you can contact your hosting provider about the details. By using WP Force SSL, the certificate will automatically regenerate every 90 days, so you don't have to worry about that.
Conclusion
If you have read why your site needs an SSL certificate, it is time to install WP Force SSL. With this plugin, you will get the best possible experience with an SSL certificate and stop worrying about the safety of your website.