Best Free Links Management Plugins for WordPress
Links are an essential component of any website, and by clicking on them, we move across the website and the internet in general. Initially, their major use was to facilitate document exchange over the internet. However, they now have a significant influence on the SEO, search ranking, and reputation of any website. You may use them to link to a website using its URL or to link certain terms that define that website.
As we previously said, links are now closely tied to SEO optimization. Links dramatically stand out visually on every page and draw more attention from visitors than any other plain text. This is the reason why it is so crucial to not only incorporate links in your website, articles, and content, but also to monitor their validity.
That is why we will guide you to some of the best link maintenance plugins for your WordPress site.

When it comes to managing internal and external links on your site, the External Links plugin is at the top of our list of recommendations. It allows you to modify and customize external link icons, add nofollow and dofollow links for SEO improvement, noopener, User Generated Content, and link behavior when users click on them. You can also set other attributes on your site, like its title or CSS classes.
What it does is it scans your complete website, or just part of it such as posts, comments, and widgets, searching that way for broken links and in the end fixing them. You can set data-attribute to adjust how individual links are managed and use built-in actions and filters to meet your specific requirements.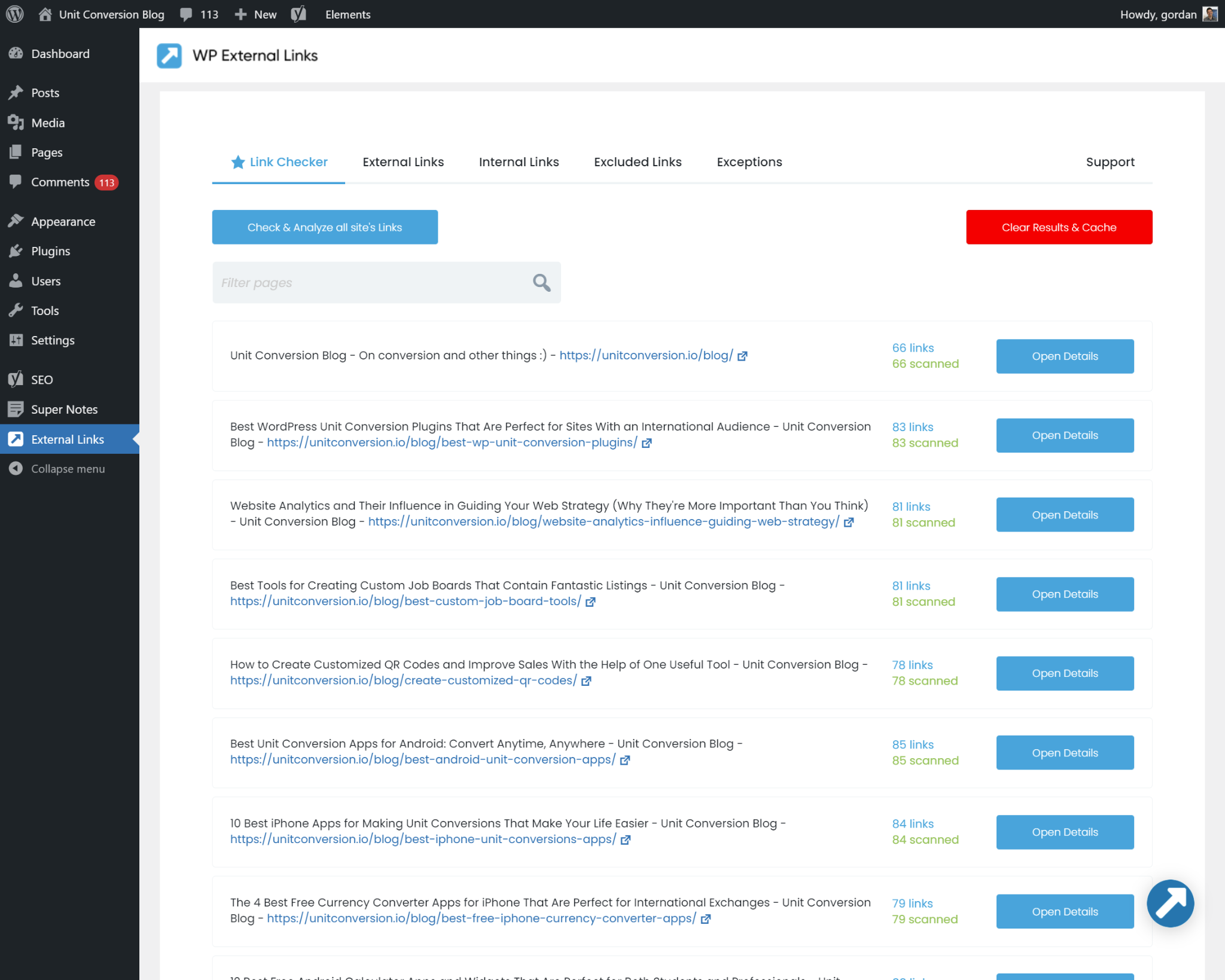 However, the PRO WP Links version gives you a plethora of great features that rounds the whole plugin. The PRO edition includes a Link Scanner to scan all links on your site, Exit Confirmation to secure users and traffic when external links are visited, and Link Rules to define sophisticated link rules for certain link classes.
Everything is set up and controlled from a Centralized Dashboard from which you can manage all of your purchases, licenses, brands, and multiple sites from a single location!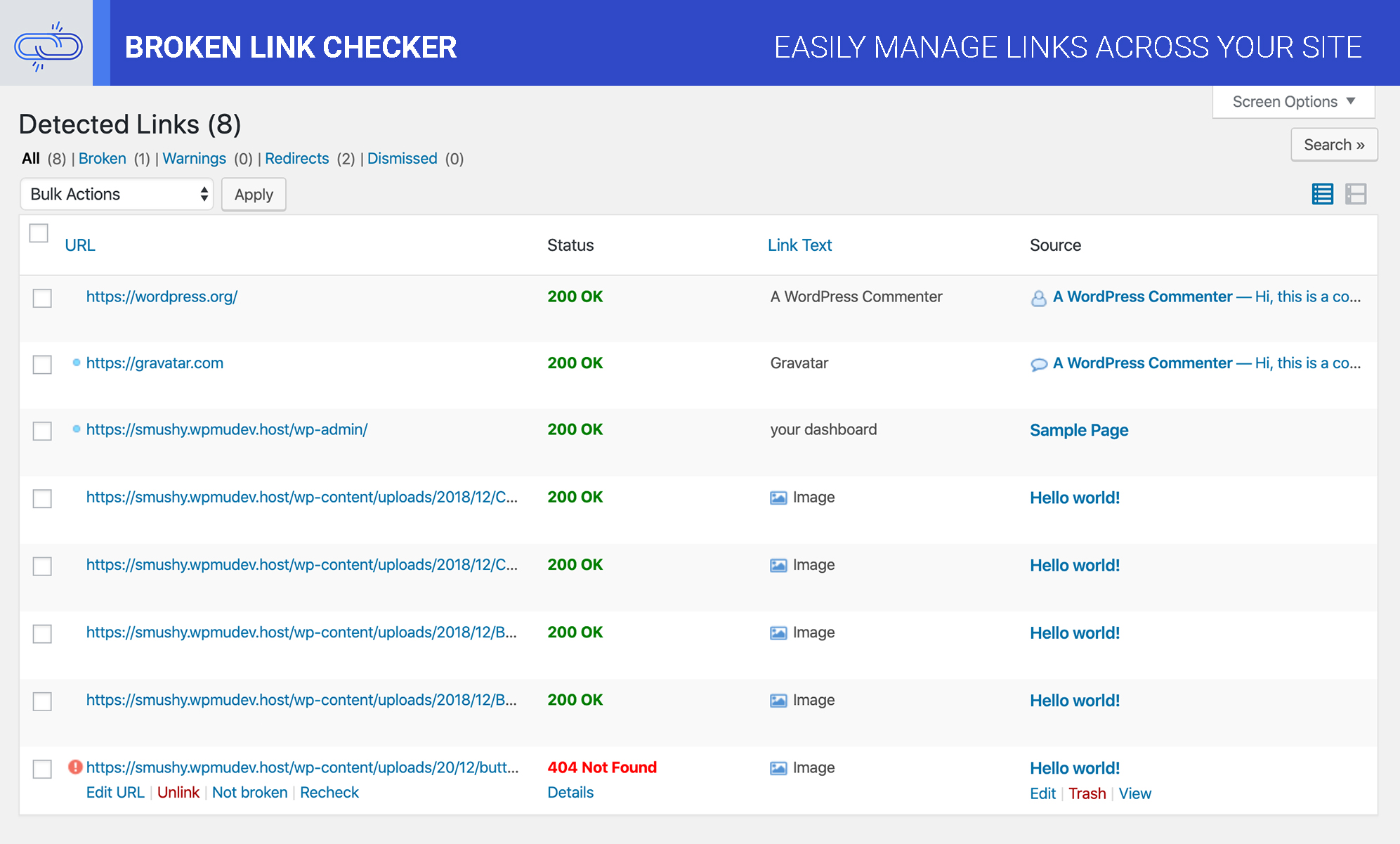 Our second choice for the day is Broken Link Checker. It is a highly configurable plugin that checks and monitors all internal and external links on your website for broken links. Not only does it detect them, but it also assists you in repairing them as well, which improves your SEO and user experience overall.
This one scans all your posts, pages, comments, blogroll, and custom fields you choose, in order to eventually find any broken links in the text, or images and redirects and notifies you about them via the dashboard or email. When found, the list of broken links will appear in a new tab of the WordPress admin panel (in the 'Broken Links' section), with the notification in the plugin's dashboard, as well.
It also gives you the option to enable broken links to display differently in the posts and to prevent search engines to follow broken links. You may search for and filter links based on their URL and anchor text. The plugin's dashboard allows you to edit links directly which saves you from updating them manually.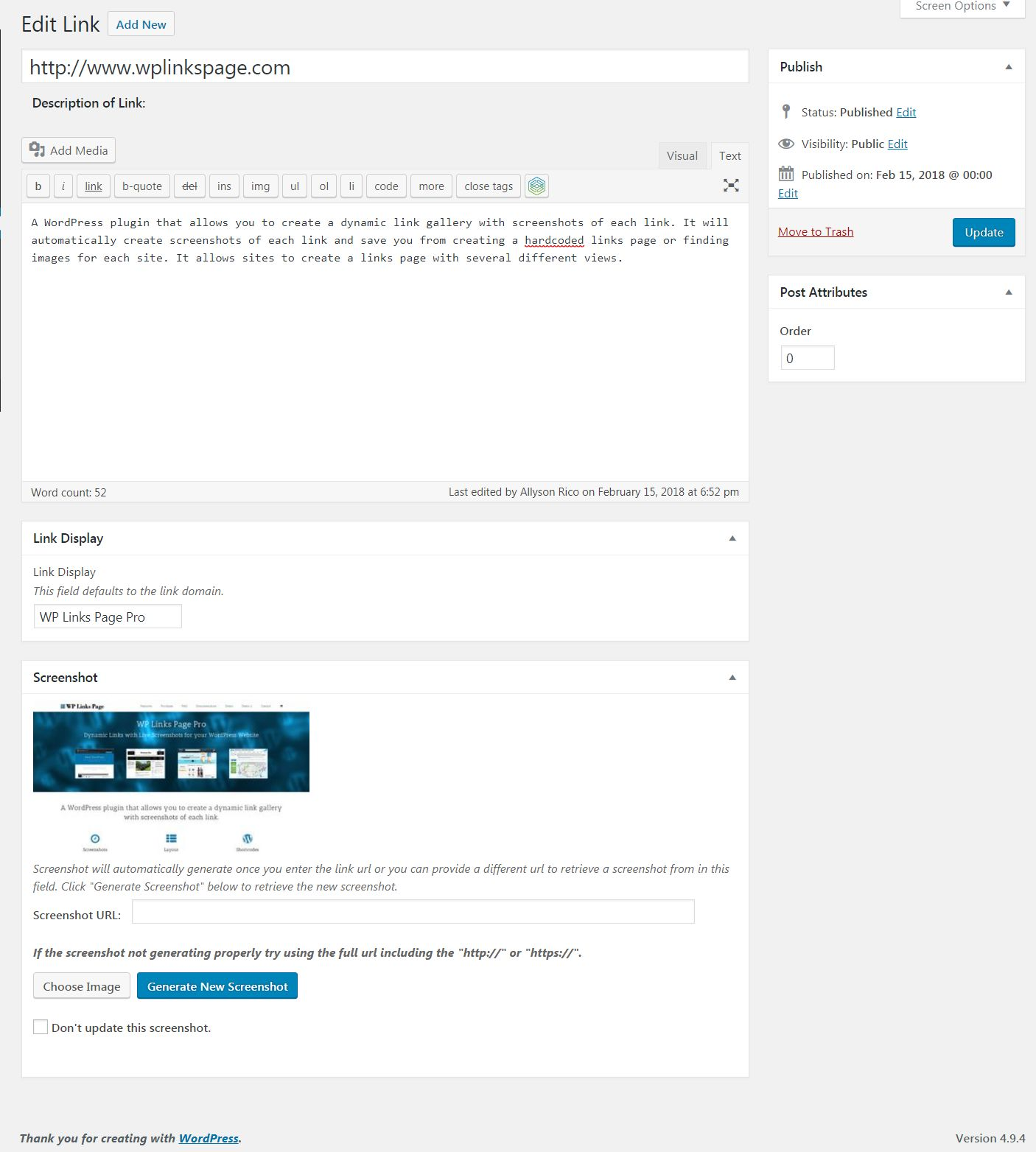 WP Links Page has the same purpose as the previous two plugins we mentioned with a small difference – it creates a screenshot gallery of links! It allows you to create a gallery of links with their description and customized link that will be shown on the actual website. What is cool about this one is once you've added the link, it will automatically make a screenshot of the respective website! This you can change if you want by adding your own image or generating a new screenshot.
Once added, the link with the screenshot will appear on your website so when visitors click on it, it will lead them to the actual website in a new tab. Every link you added can be accessed through the link gallery in the WordPress dashboard (WP Links Page). Besides this, you can set the number of grid columns from two to six, and set an interval of screenshot refresh twice a day, daily, every two days, weekly, and once a month.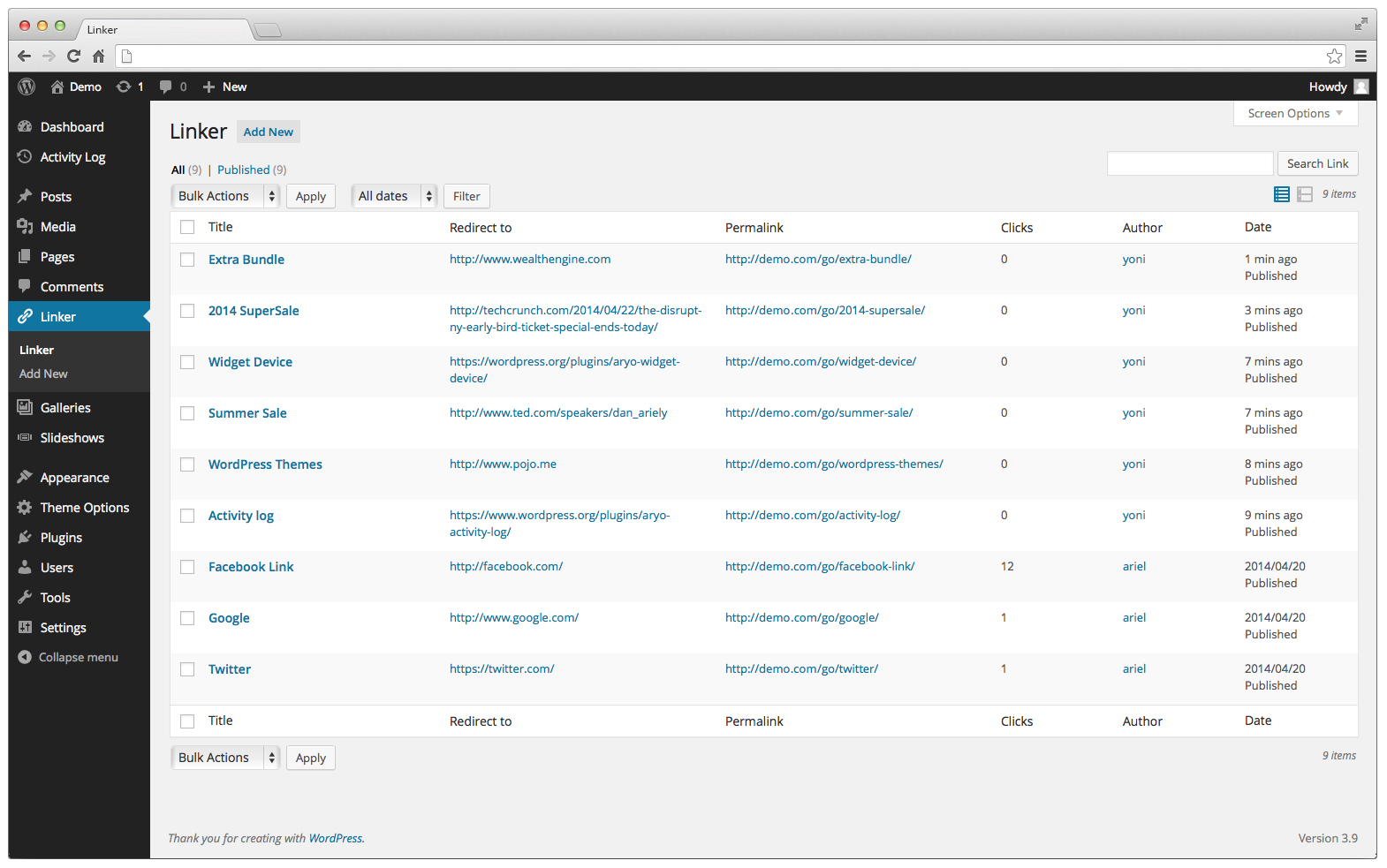 If you want to track the statistics of your links and find out what your visitors click on the most, this one is for you! Linker is a versatile and useful plugin that allows you to create short links on your own domain and track their statistics from your website using Google Analytics. This one allows you to effortlessly handle, create, edit, and delete 301 Redirects to redirect links to any location, track affiliate links, and do a variety of other URL-related operations.

When it comes to assigning custom permalinks for individual posts, pages, tags, and categories, the Custom Permalinks plugin is an excellent solution. It lets you change the URL of any post, page, tag, or category to whatever you want practically in seconds, personalize it to your preferences, and shorten URLs to make them look more professional by deleting the parent page name from it, for instance, and so on.
Everything is done from the plugin's dashboard where you pick the page you want, and edit its permalink. Every entry you make is going to be visible in the Post Types Permalinks section.
Final words
In the foregoing rows, we have presented you with the top five plugins for link management for your WordPress site. They all are fantastic solutions for checking and fixing broken links, SEO improvement, customizing external link appearance, creating permalinks, and more. However, we would like to emphasize once again all the qualities of the WP Links plugin that you should consider, install it on your website, and join more than 200.000 happy users.