Optimal customer experience: In today's competitive global marketplace, customers expect to have excellent service. There are only handful of ways that you can differentiate yourself from the competition. Using specificity helps you create a personalized experience with an exact plan about which elements matter most.
Internet Live Stats reports there are 1.812 billion websites, although not all are live. Not only are you competing with others in your industry, but also for the attention of a limited pool of consumers. If you want to grab their attention and keep their eyes on your business, you have to think outside box and develop a specific plan to reach them on every level.
What exactly does it mean to use specificity with your customers? First, you have to know who target audience is and what they want. The better you know them, the more precise you can be with your business model.
Here are six straightforward reasons why specificity is vital, and some examples of companies getting it right.
1. Stay on Point
Specificity helps you stick to the main point and not hop off down a bunch of rabbit trails. It's easy to forget your company's primary purpose as you chit-chat on social media or add various content to your site.
Instead, think about the exact pain points your optimal customer experience. What is the problem or question driving them to check out your company in the first place? You must offer them a solution. Anything not matching the answer needs to go. Zero in on solving issues for your users and you'll increase conversions and better meet their needs.
Cricut sticks to the main idea of using their machines to make crafts. From the minute you land on their page, you see examples of various projects. Any articles keep the focus of creating something in mind. Special offers revolve around the machine and supplies. Everything about the website is specific to people who love to craft.
2. Know What Makes You Unique
Your unique value proposition (UVP) as a brand is what helps you stand out from the crowd. Getting more specific about what you offer and how you provide it to your customers helps both you and them. For example, if you sell the golf equipment, you need to figure out what benefit you offer to the golfers who buy from you.
Your UVP could involve offering a personalized consultation where a golf pro sees how the player performs and recommends the best equipment to help them improve their game. Perhaps you have the fastest response times or some other specific service setting you apart. Look for the biggest benefit of buying from you through the eyes of the client.
3. Offer Consultations
It's hard to give your optimal customer experience unless you take the time to get to know them individually. Even though it takes more time than a cookie-cutter approach, spend the extra minutes understanding their needs. The results will pay off, and you'll have lifelong customers who tell others what fabulous work you do.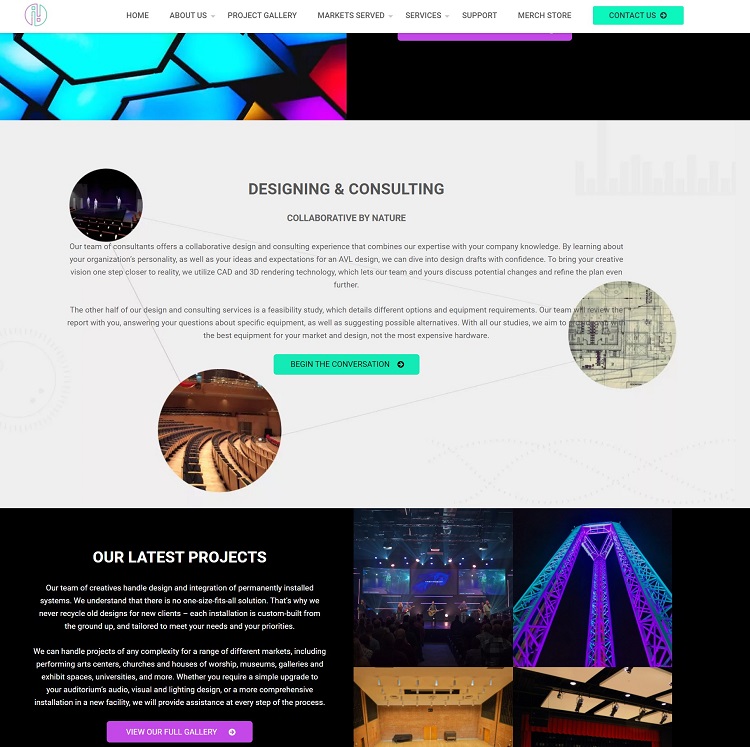 Illuminated Integration has a consultation model that works perfectly with their sound and lighting solutions for different types of events and locations. They offer a meeting with their team of professionals, but the focus remains on learning more about your business and needs. Once they have an idea of the event or location, they offer customized solutions based on your budget.
4. Improve Marketing Effectiveness
When you are more definitive about your marketing efforts, you'll reach only those who're most interested in what you have to offer. Find your exact audience using a message they care about.
Once you understand your customers' pain points, it's much easier to show where you have potential solutions. Focus on the emotions they're feeling and how you can help.
5. Grab Attention
When you get uber-specific with your headlines, you're much more likely to grab the attention of those most interested in what you have to offer. Put yourself in the shoes of the average online browser.
The consumer has an issue, so they turn to the internet for a solution. A page filled with different results pops up. They scan down the page. All the results are similar except yours, which addresses the exact problem they have. Which choice would you click on if you were in their place?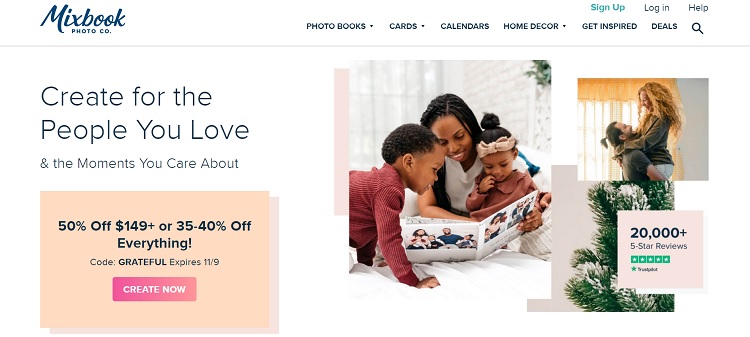 Mixbook knows their customers feel nostalgic when they look for a way to put their photos into book form. Their headline reflects this. They write, "Create for the People You Love." They also add a subheading reading, "And the Moments You Care About." By tugging on the user's emotions, they get right to the reason most people create photo memory books.
6. Build Credibility
Users have no reason to trust your brand. When they land on your website or walk into your store, it might be the first experience they've had with your company. However, when you use specificity, you zero in on what makes you the fantastic business you are. Your promises will be easy to fulfill because your words focus on them.
Being extremely specific helps you avoid pitfalls. You won't make promises you can't keep. You'll know what your best qualities as a brand are.
Content Overload
The average person gets bombarded with ads, articles, social media posts and contact from more businesses than you can name. There is so much noise that many just tune it out. Specificity grabs attention because it gets right to the point and doesn't waste valuable time.
Think about the many ways you can be more intentional in your marketing and daily operations. Your customers will thank you, and your conversion rate will improve.
Also read:5 Tips On Improving Customer Loyalty During Uncertain Times