How do you feel when you wake up to an inbox filled with sales-y emails from brands you never subscribed to? Or when commercials pop-up left, right, and center on a blog page you're reading?
You simply hate it, right?
Guess what, your potential customers feel the same when you interrupt them with irrelevant content. Instead of shoving irrelevant content in their face, attract them by creating valuable content tailored to their needs.
In other words, embrace inbound marketing. When done right, it can take your business to a whole new level.
In this article, you'll learn what is inbound marketing and four key strategies to use it for maximum gain.
An Introduction to Inbound Marketing
It is a type of marketing where expert inbound marketing agencies focus on attracting customers by offering them valuable content and experiences customized to their needs. 
Inbound marketing comprises four stages:
Attract: First, you attract targeted customers by writing engaging content.
Convert: The second stage involves converting visitors into lead, using call-to-actions, forms, and landing pages.
Close: Next, you convert your leads into customers
Delight: This is the last stage, in which you delight your customers with compelling content.
How to Do Inbound Marketing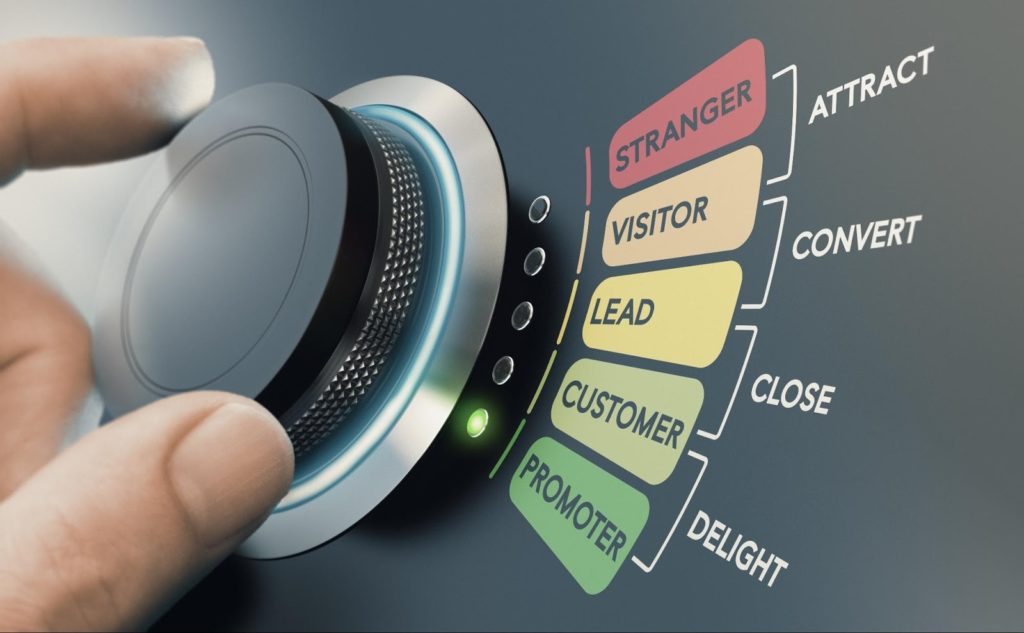 1. Know Your Customers' Demographics
A fundamental principle of running any successful inbound marketing campaign is to know your customer. Are young people buying from you more than others? Are most of your customers from a specific location?
Unless you know the answers to such questions, you'll find it hard to create tailor-made content. Which brings us to the all-important question: How can you know your customers' demographics?
One efficient way is to leverage Page Insights on Facebook. Here's how you can do that:
Go to your company's Facebook page and click the Insights button at the top.
Click People in the next sidebar.
Check out the Your Fans column. This section will show you the demographics that describe your customers.
Once you know who're your customers, it's time to find out the problems they are facing. This will allow you to effectively target their biggest problems.
So how can you identify the challenges your customers are currently facing? Well, there's no better way than asking the customers themselves.
2. Survey your existing customers
Do you have an email list? If yes, use a free survey tool to send customers a form to know your target market.
But exactly what kind of information you should ask your customers to provide?
The answer is simple. Simply ask them one question that really matters: "What is your biggest pain point?"
Remember, your aim is to identify the challenges your customers are facing so that you can create content that resonates with them.
3. Conduct Customer Interviews
Now that you've gained a general feel of your target market, it's time you seek out individuals to gather more specific data.
The easiest way to do that is by asking your most loyal customers if they'd agree to a 15-min video chat or phone call. Tell them you want to learn about their current problems and offer them recommendations, if you can. If you can convince them you want to genuinely help them, they're more likely to give you the time of day.
During the interview find out exactly what their biggest pain points are. Request them to describe their current challenges in as much detail as possible, as well as the solutions they've already tried. Next, use this information in your content.
4. Create Compelling Content
When it comes to inbound marketing, quality content is king.
The keyword here is "quality." Dishing out generic, thoughtless, or self-serving content will get you nowhere. In fact, that's the biggest content marketing mistake you can make. Regardless of how hard you work to promote mediocre content, you're likely to struggle to engage your readers.
On the other hand, if you can adapt your content to your target audience, your customers will be all ears. Here are some tips to help you create content that engages customers.
Write original and actionable content.
Create strong headlines.
Provide answers to questions bothering your readers.
Add images and videos.
Write short and pointed content (eliminate fluff).
Conclusion
Inbound marketing is a powerful tool. If you wield it the right way, you can generate more qualified leads, turn more leads into customers, establish long-lasting and meaningful relationships with your customers, build brand awareness, and boost the bottom-line.
The tips discussed in this post help you do all that. Follow them to take your business to the next level.