Marketing a cannabis website can be challenging since search engines do not allow some adverts related to cannabis seo as a schedule 1 drug. This means that you have to develop solid marketing strategy to drive organic traffic to your website.
Many people find it challenging to get traffic to their websites. Search engine optimization is a great marketing strategy, but you have to get it right. But running an effective SEO campaign is not easy.
Technological advancements such as mobile phones and Google Local Pack now make it possible for customers to find the nearest stores to them. This means that if website does not appear on the first page, you are unlikely to get customers from your locality.
With the best SEO tools and practices, you can be on your way to attracting more visitors and possibly convert them into customers. Here are some of ways you can improve your cannabis SEO.
How To Boost Cannabis SEO Ranking
1. Build High-Quality Backlinks
The SEO landscape is always changing, and modern businesses cannot compete online effectively without building high-quality links. Link building is one of most important SEO tactics in improving SEO ranking for cannabis store.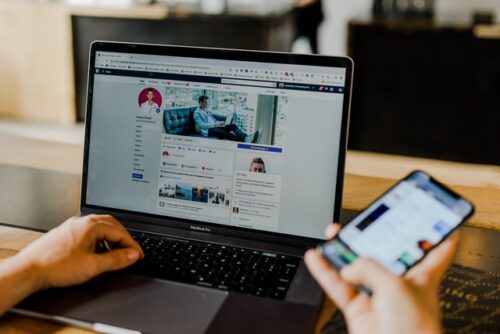 Image source: unsplash.com
Building high-quality links takes time, and many SEOs fail to get it right. If you can learn to do it properly, it will give you SEO a competitive edge.
But why is link-building so crucial to your SEO? Well, it is all about ranking. The more high-quality sites that link to your pages, the higher your site is likely to rank on search engines. So, link building will help improve your organic rankings, which will result in increased traffic.
2. Use Social Media For Social Signals
Many people do not know that having an engaging social media presence does help in SEO ranking. If you are that kind of the person, you are about to find out why so that you can start working on your social media presence.
If you have your profile optimized and have good engagement on social media, your social media profile will show up local search results. How does this help? If people search for a product you sell, your social media profile will turn up in the results, which means clients can find your store on social media via search engines.
Google adds social media profiles to eligible businesses. So you should make a great effort in building your social media profile just as you do with your website. Ensure that your marketing strategy includes your LinkedIn Business Page, Instagram Business Page, and Facebook Business Page.
Pay attention to social signals as it is a powerful strategy to add to your marketing strategy. Googles rely on social signals to determine trending topics and what clients are looking for. This helps algorithms to develop search queries.
Things such as views people place, pins, shares, votes, and likes on social media sites such as Facebook, Twitter, or LinkedIn are all social signals. Search engines use these signals as reliable recommendations, and if your business or product is trending, it will improve your SERP ranking.
3. Get Positive Google Customer Reviews
The top-ranking factors for search engines are authority, relevance, and trust. Search engines see positive reviews as a signal of these three factors. If you are getting bad reviews or dislikes, the search engine will rank your website lower.
You should particularly watch out for customer reviews on Google as these carry the most weight compared to other review sites. This means that you must have a close working relationship with your customer service reps, such as budtenders, to ensure that you get mostly positive reviews.
Reviews will help give your website visibility and help search engines rank your business in local searches for businesses that sell cannabis products.
Most clients look at reviews before they decide to purchase a particular product. So, reviews also help you understand your customers to know areas on which to improve.
By getting actual testimonials, you can know how to change or improve your products or business. This will help give more visibility and, consequently, more in-store foot traffic.
4. Make Use of Online Directories
Most B2C businesses rely on listing their business information on online directories to improve their SEO ranking. You can apply this tactic for your cannabis store, and you will certainly see positive results.
The most popular online local directories are Yellowpages, Apple Maps, Yahoo's, Localworks, and Foursquare. When you are listed on these directories, search engine algorithms will make your store visible to customers whenever they are in your area.
The customer may not even be looking for cannabis products at the time. But search engines will use client data to determine if they have purchased such products before or have visited similar stores. Your store will appear on their mobile maps as local places they may be interested in visiting.
As with every marketing strategy, consistency is key. So, ensure that you update your business details regularly, and all the contact details are the same in format across all locations.
5. Perform a Site Audit
Performing a professional site audit is vital for any business that wants to compete online. A professional will take the time to analyze your website and fine-tune it for better performance and visibility.
A good website should be visible and usable. A site audit helps you achieve both of these goals. An audit helps develop a solid marketing strategy by creating a reliable keyword strategy.
Search engines determine what a website ranks for based on the content and on-page optimization. By conducting an audit, you will know both your competition and the market better. This knowledge will be useful in developing an on-page SEO code.
An audit also helps make your site easy to use by eliminating unnecessary content and improving the design. This will help determine the best structure, function, and content for your target clients.
Conclusion
Search engines have strict advertisement policies against cannabis and its products. Consequently, using SEO is one of the most strategic ways of making your store visible.
Having a robust SEO strategy for your cannabis store will significantly improve your ranking and traffic. But it is not an easy feat. You have to conduct your research well and understand the potential customers to decide the best approach to use.