Vigilant: With COVID-19 outbreaks affecting more and more people, schools closing, event cancellations, and many companies sending workers to do their jobs from home, people are going to be relying on the internet more and more to work, stay in touch, shop, and entertain themselves. Scammers know this, and they're trying to make a fast, dishonest buck by manipulating marks' fears of COVID-19.
That's why it's more important than ever to stay vigilant to the threat of malware and viruses as your life moves more and more into the digital realm. Be wary of emails from unknown senders, and don't click on any links or open any attachments you receive from people you don't know. Scrutinize emails from organizations, banks, and businesses carefully, and don't fall for phishing scams designed to steal your personal information.
COVID-19 Malware Is Following Virus Outbreaks
There's a serious illness going around, and where it goes, malware follows. Hackers are capitalizing on the fear of COVID-19 to target users in areas where the virus spread is accelerating. They first targeted users in Italy with a TrickBot email that claims to offer a Word attachment containing advice from the World Health Organization (WHO) on how to prevent the spread of COVID-19. The attachment contains a malicious macro that allows hackers to access the user's device and infect it with a virus.
Hackers are also using Emotet malware that tricks users into thinking they're reading official information on the spread of the virus, or its treatment. One particularly sophisticated Emotet malware attack uses a real map of COVID-19 spread that was developed by Johns Hopkins University. The map contains real-time data from WHO. Hackers use the map to disguise malicious AZURult code that can steal a user's passwords and other personal data. Hackers can buy the software package for this attack for just $200, so it's a cheap and easy way to snatch some dishonest cash from worried and vulnerable individuals.
Avoid Coronavirus Malware Scams
Most COVID-19 related malware comes in the form of emails, so you should exercise special caution when checking your email during this pandemic. Be careful not to click or tap any links or attachments in your emails. While you should use a comprehensive network security solution that protects all of the devices in your home and includes strong spam filters, hackers have figured out how to bypass spam filters by using real COVID-19 news stories in their emails.
The best thing you can do is to avoid opening any emails from senders you don't know. If you get an email attachment from someone you do know, it's a good idea to confirm with person that they sent you an attachment – they may have been compromised themselves.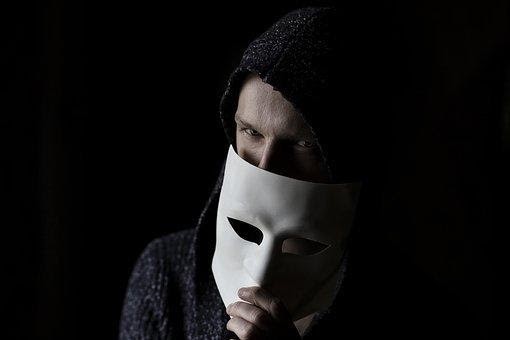 WHO has issued warnings to look out for hackers impersonating them online and in emails. The real WHO will never ask for your passwords or login details, will never send unsolicited email attachments, and will never ask you to visit any links besides www.who.int. They do not conduct lotteries, award grants or other funding, give awards or certificates, or ask for fees for a job application, conference ticket, or hotel room through email. They also won't directly contact you via emails with funding appeals.
If you receive any emails claiming that a cure or treatment for COVID-19 has been found, take them with grain of salt; one common scam going around right now claims that a global conspiracy has been operating to hide the cure for COVID-19, but that users can uncover it by clicking a link. Remember, if something seems more good to be true, it probably is. Use the same amount of caution that you would typically use when dealing with emails – phishing scammers rely on manipulating your emotions to prompt you to make a bad decision and click on the wrong link or download the wrong file. Be skeptical about all emails you receive during this time, and at all times.
Times are scary right now, as an unprecedented pandemic sweeps the globe. Hackers know that people are worried, and they're trying to take advantage of that by preying on your fears. Don't let them win. Stay vigilant against cyber attacks, so you can carry on with your Netflix quarantine marathon in peace.
Also Read: What to expect installing Total AV antivirus