The exhibition industry is evolving every day. Therefore, all exhibitor must think unique ideas to attract their potential customers. You need to build an innovative booth design, provide some attractive giveaways, or present their product or service in a new way.
At present, the biggest thing to consider for exhibition stands success- pleasant customer experience. Here, in this article, we are going to discuss the five latest trends of shows. All exhibitors and marketing managers must be aware of these tricks and tips.
You can use the following ideas in your next expo:
1. Incorporate Technology At Your Stand
Are you looking for a trade show booth design tips? The best way to build an amazing booth design is to incorporate the latest technology. You should add some latest technology gadgets at your exhibition stand.
Think various unique ideas and incorporate different technologies at your stand. With the evolution of technology, exhibition trends are also growing. Technology has changes the booth design, product, and service presentation criteria.
Gone are the days when video wall was something unique. At present, holograms, robots, and virtual reality games are turning an ordinary stand into an amazing one.
Therefore, you should use the latest technology gadgets at your stand. Old devices are not capable of creating a memorable experience of trade booth attendees.
2. Leverage Social Media Platform
After the technology-driven booth design, the next thing that is observed in the latest expos is the rising use of social media platform. You can use this platform before, during, and even after the completion of the event.
Business owners who ignore the power of social media platform will start utilizing it soon. Nowadays, people love to find everything online.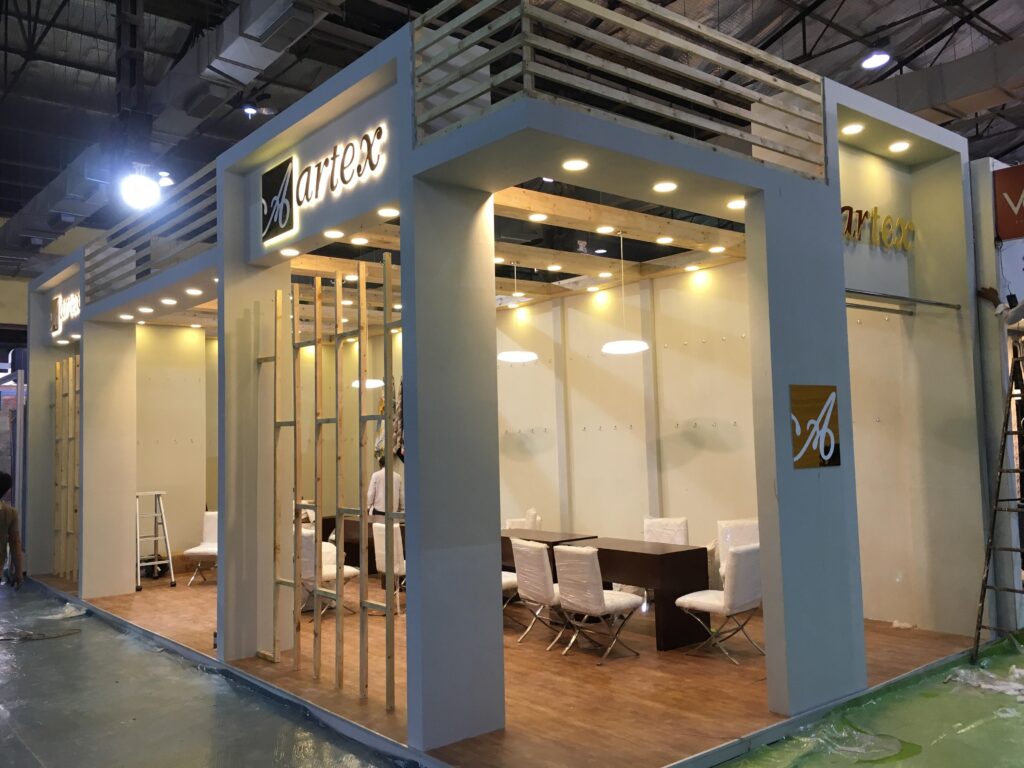 Therefore, you should grab your potential customers who are available in the online world.
You can find the clients for your business, prospects, and partners as well. Social media let you quickly and easily convey your message.
Even exhibition organizers can use the social media platform to spread their messages and tell the advantages of participation in an expo.
The key to the success of an event organizer is to deliver the right information to their valuable clients.
Read More: Twitter Leads a $100 Million Round on the Main Regional Indian Social Media Platform Sharechat
3. Take Help Of Mobile Apps
All successful event organizers have already built a mobile application that helps the exhibitors by providing useful information.
These apps also help the people to get the direction to the venue, know about your event booth design, organizing face to face meeting of exhibitors and organizers and also help in identifying points of interest in the upcoming event.
Exhibitors can also build an interesting app for their trade booth for the specific expo. This will help them to get more visitors to their exhibition stand.
All big companies are doing it, and it is time for you to do this. These mobile applications help the trade show visitors to identify the right product of their interest.
Read more about: How to Create Your Own Gifs from Multiple Photos in Google Photos
Through this app, they will find all the required information about your trade booth, all the products and interesting things in your exhibition stand.
Also, exhibitors can send push notifications and messages to the trade booth attendees.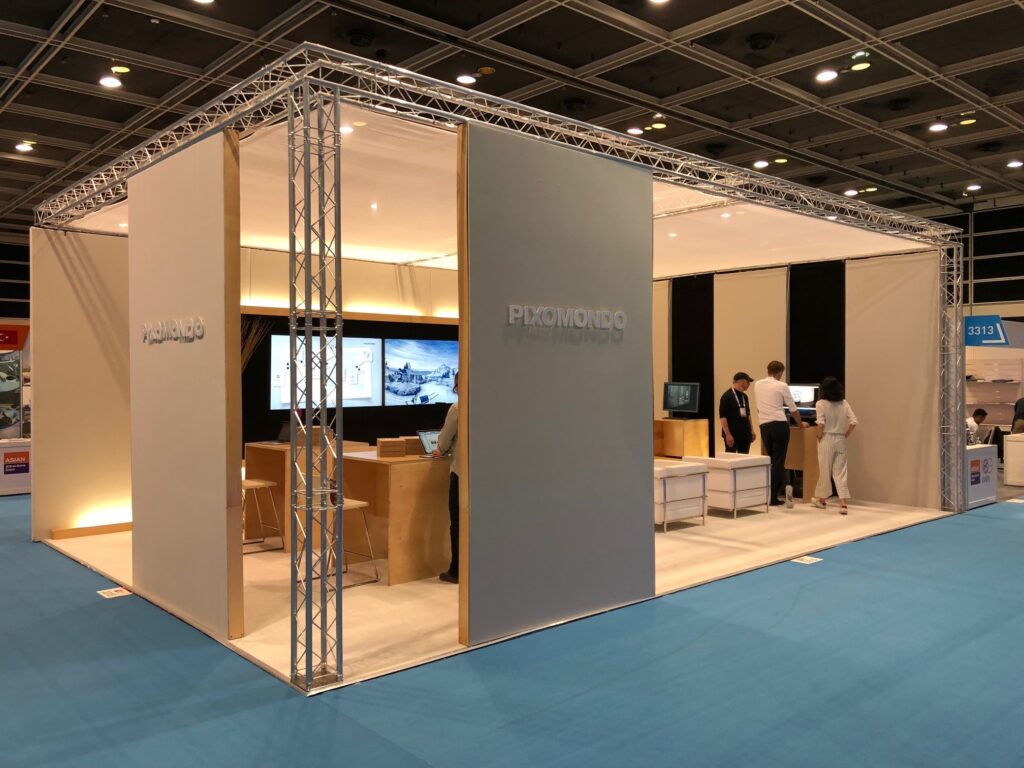 4. Contest For Memorable Experience
All exhibitors do brainstorming and find out some creative ways to attract trade show visitors. But just attracting your potential customers is not enough.
You should create a memorable experience for them on your trade booth. You should engage them at your stand for a long time and also ensure that they will have a better and amazing experience at your stand.
The best way to engage the trade show visitors for long at your booth is to incorporate games and contests. You can incorporate mini football, photobooth, raffles, VR games.
You can add anything at your exhibition stand that triggers the interest of people and passerby enter your stand.
You should convey the message through your trade show banner design that you are holding a contest at your trade booth and also announce award for winners
A photo wall at a trade booth is capable of creating an amazing customer experience.
Along with photo wall, hire a professional photographer who can click amazing photographs of trade booth attendees with that amazing photo wall. Provide the printed photographs as a giveaway to the visitors.
More: How the World's Largest Retailers Use the Internet of Things
5. Virtual Exhibition
Well, the virtual trade show is an ordinary thing, but at present these are exponentially growing in number. After the advent of virtual exhibitions, what would be the future of tradition expos?
We do not agree with this point because virtual trade shows are lacking in various things as compare to traditional exhibitions.
Traditional trade show helps in building emotional connection, delivered amazing personal customer experience, and face-to-face meeting.
According to some reports on the virtual conference, it is revealed that virtual events and the virtual trade show merge to form a next-generation event.