Free Fax Apps for iPhone: Do you want to send faxes by pressing a few buttons only? Online fax solutions make it possible for everyone. You can ditch a bulky fax machine and use an iPad/iPhone to send and receive faxes. Nowadays, businesses are using fax services to manage their faxes.
There are several free apps to turn your iPhone or iPad into a fax machine. Fortunately, you can use these apps with a free trial period of 30 days. To make your work easy, here is a list of top-rated five best free fax apps for iPhone / iPad to send and receive faxes.
CocoFax: Best iPhone Free App
If you need the best fax app for iPhone, CocoFax is a highly recommended service on this list. With this online fax service, you can manage the national and international faxes of your business. It will help you to save time and money.
Encrypted and Secure Services
There is no need to worry about the security of your documents. You can manage everything without any scam or third-party interruption. CocoFax offers HIPAA compliant faxing solution. For this reason, your sensitive data is completely secure with this online service.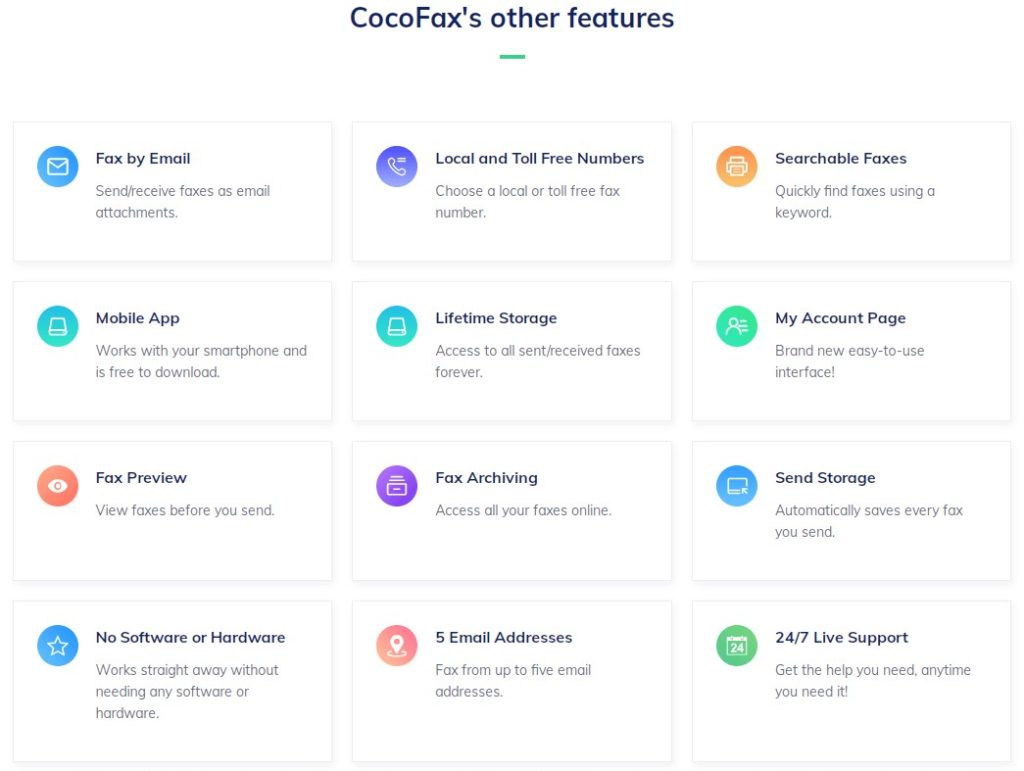 For their amazing services, they get recognition from the New York Times, Toms Guide, Tech Radar, Tech Advisor, CNET, and Forbes. There are more than one million satisfied users of CocoFax around the world.
Free Fax App for iPhone
CocoFax is an ideal fax app to send free inbound fax. You have to create your account with this online service to start a free trial for 30 days. If you are happy with their services, feel free to upgrade your subscription.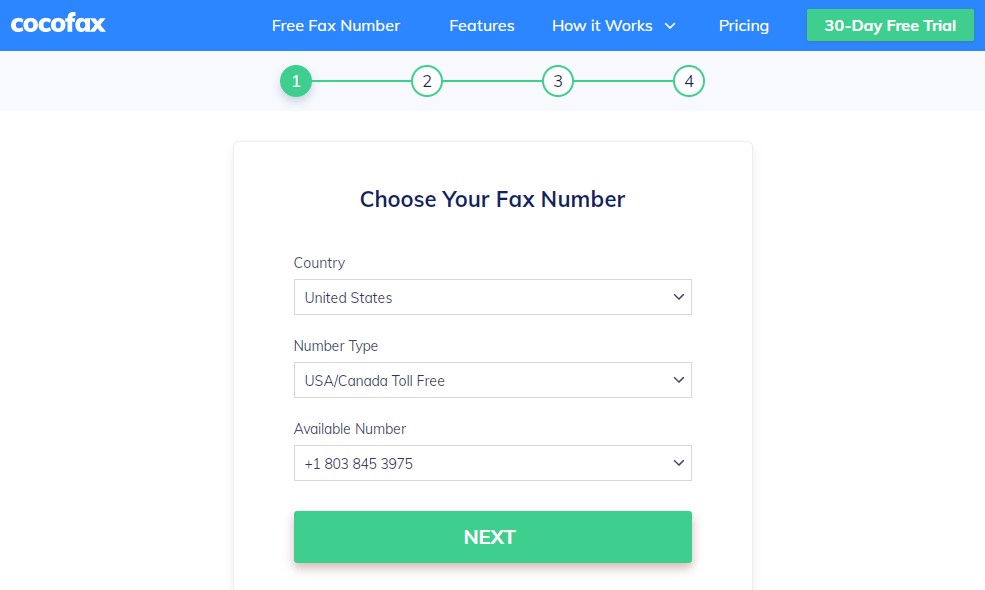 Remember, you will get a free fax number to manage the transmission of faxes. This number is free for 30 days. If you want to keep this number permanently, you have to upgrade your subscription package.
Fax from iPhone
With this fax app, you can send faxes from the iPad or iPhone. It offers support for more than 50 countries. You will get an image processor and document scanner to ensure the best quality of documents.
Feel free to combine several documents in fax and preview them before sending your message. This app supports HTML, TIFF, PNG, JPG, Doc, and PDF files. The cost of sending a page may vary as per your final destination.
RingCentral Fax
In the online fax field, you can use RingCentral to ditch a fax machine. It enables you to send faxes from your iPhone. You will get prompt confirmations and notifications in your email. Feel free to trust on RingCentral fax for your national faxes.
Remember, it is expensive to send international faxes. The prices may vary as per the country. RingCentral may be an affordable fax service for occasional users. If you want to handle your increasing fax volume, you can trust on CocoFax.
MyFax
It is another online fax service to send international and national faxes. You will get your toll-free number to send faxes without an additional surcharge. For a business, it can be the right choice. Unfortunately, it lacks extra features available with CocoFax.
After your trial period, you have to pay $10 per month to receive and send only 400 faxes. Unlike CocoFax, it is not suitable for large businesses. You can download a unique app for iPhone/iPad to manage your faxes. Feel free to attach documents from the GoogleDrive and iCloud.
MetroFax
For iPhone users, MetroFax is another reliable and reputable service. It can handle outgoing and incoming faxes without any trouble. It is good for small businesses with its flexible price packages.
You can get started with a 30-day trial period. After this period, you have to pay $7.95/month. It enables you to send out almost 500 faxes per month. With a highly-efficient iPhone app, you can use it to receive and send faxes and notifications.
Conclusion
In this article, we have covered top-rated 5 best free fax apps for iPhone and iPad. You can use any one of these apps as per your needs. If you need recommendations from experts, you may choose CocoFax. It is a highly recommended fax solution for small and large businesses.
Occasional users can use RingCentral because it has some great features for domestic faxing. If you have to send a large number of international faxes, you can use CocoFax. Remember, it is a secured and encrypted fax service to protect your documents. Visit official website of CocoFax to learn more about it.