ecommerce store: Running an eCommerce store isn't easy. You not only need to draw in an audience, but you need to keep them coming back, all while staying ahead of your competitors. One of the keys to running a successful eCommerce store is making sure that it is efficient. When your store is efficient, it allows you to focus your attention where it really matters, rather than wasting your time on less important tasks. Luckily, there are some great eCommerce software and tools that can help you out. Below are just 5 types of tools that you will want to explore to make your eCommerce store more efficient.
A Good Website Builder
If you don't already have an eCommerce store up and running, the first thing you need to do is build the store. Using website builder software is the most common approach to doing this unless you want to buy a website that's already completed. However, not all website builders are created equal. To have an efficient eCommerce store, you need to start off with a great website builder that specifically focuses on eCommerce sites.
Spend some time exploring different website builders. Look for ones that not only provide strong eCommerce-related tools but that have received strong reviews from past customers and fits well into your budget. To help you get started, here are some of the best eCommerce website builders.
Once you've chosen your builder, it's just a matter of following its directions to build your site. Don't rush through this process, as you want your website to be as great as it can be when you first launch. This will create a stronger impression with your first visitors and save you time from making changes later.
Shopping Cart Software
One of the biggest components of any eCommerce site is the shopping cart. It's this shopping cart that makes it easy for customers to make a list of products they want to buy and purchase them all at once. If you have a great shopping cart system, it's easy for your customers to quickly go from browsing to buying. However, if you have a poor shopping cart system, it could actually end up costing you sales.
When looking for shopping cart software, look for something that works well across all devices. According to these shopping cart abandonment statistics, significantly more people abandon their carts on mobile devices compared to desktops. This is in part because many websites and shopping cart software are not optimized for mobile devices, making the process more complicated.
Automated Emails
A great way to generate return customers, or bring back people to your website, is through an email marketing campaign. By asking your customers for their email address, either to send them an order confirmation, a one-time discount or something else, you create a list of customers who are highly interested in your products. Generating a return customer is a much better return on investment and building an email list is one of the best ways to reach them.
Of course, you don't want to spend your time sending out an email to each individual member on this list. A more efficient method is to send out bulk emails or to automate the entire process. For example, you could use the mail merge feature on Gmail to send out the same email to thousands of customers. Or you can use automated email marketing software to send out emails at specific times.
For instance, let's say along with email addresses you also collect your customer's birthday information. With automated email marketing software, you can have it send out an email on your customers' birthday, providing them with a special discount for that day. Setting up this process only takes a few minutes, but it's a great way to establish a personal connection with your audience and bring them back to your website.
Here is a guide on the best email marketing software to help get you started.
A Live Chat Feature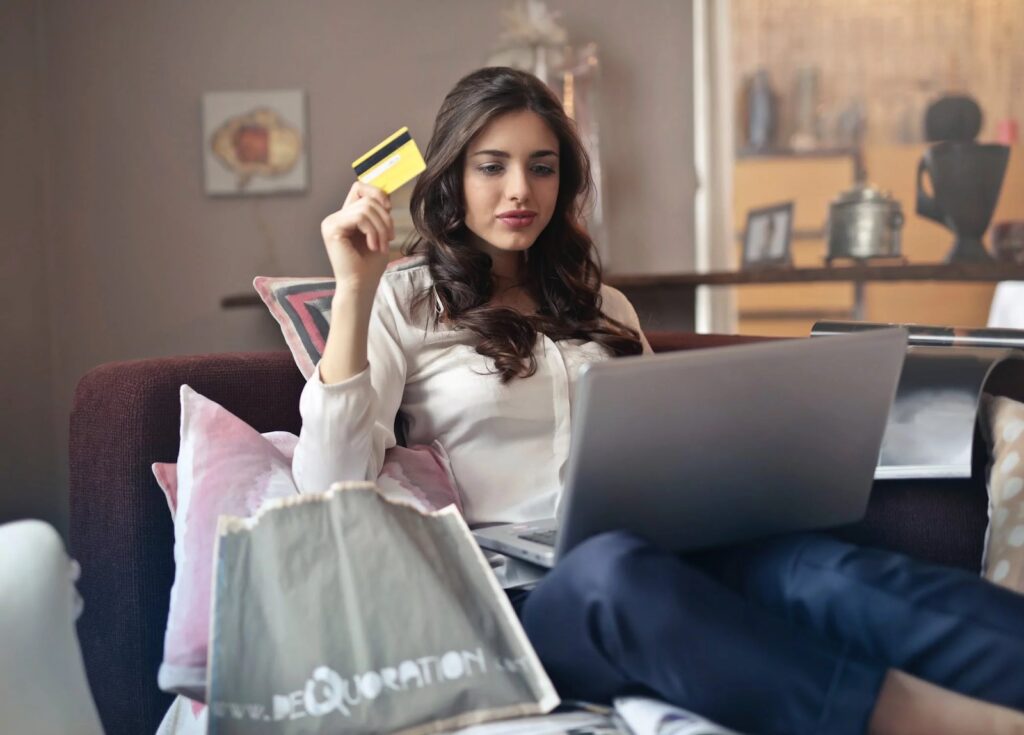 Once your website starts getting more visitors, you'll also start getting more customer service requests. Your customers will have questions about your products, how to operate your website or specific questions about their orders. Handling these customer service requests in a timely and efficient manner is a key ingredient towards making your customers happy and generating more sales.
Most new websites rely solely on email and telephones to handle customer service. But as you gain more requests for help, you'll find that these two methods are not suitable. A better alternative is to add a live chat feature to your website. With a live chat feature, your customers can send you an instant message and start chatting with one of your customer support representatives right away. This not only adds a personal touch but allows you to move through support quicker.
To make this process even better, you should look for live chat software that comes with a chatbot feature. With a chatbot, customers will receive automated responses from a database that you build. These chatbots are great for handling simpler requests from customers, allowing your agents to only deal with bigger issues.
Split Testing Tools
Finally, improving your eCommerce website's efficiency is all about your mindset. If you find something that works and assume that's good enough, it won't be long before your website starts to fall behind again. Instead, it's better if you make it a habit to allows look for new ways to improve and a great way to do this is through split-testing.
Split-testing tools allow you to create two (or more) almost identical versions of your website, but with a few minor tweaks. It then randomly shows one of these versions to each new visitor, tracking the results for each. Over time you'll be able to see which version of the website performed better and make adjustments accordingly. For example, you can have one version where the background color of your website is blue and another where it's green. After running the test for a while, you may find that the blue website converts a lot more visitors, and therefore you would make blue the permanent color.
With split-testing, you can test out all sorts of things on your website until you find the best combination. Find a split-testing tool that works for you, then set up a few simple experiments. It's almost impossible to know right from the beginning what your audience will respond to, but with split testing, you can take a targetted approach to figure it out.