Google Docs is very powerful document creation tool. In Google Docs, multiple users can edit a document at the same time, while quickly viewing the changes made by others. Users can create slide shows, quizzes, text documents, spreadsheets, and photo documents. With Google Docs, you can edit and enhance your Microsoft Word documents.
You can also save the Google Docs document as a Word document, so this will give this document a standard Word extension (.docx). Although Microsoft Word has long been dominant, Google Docs is becoming more and more popular.
How to remove a page from Google Docs
Deleting a page in Google Docs is a simple task. Depending on the reason for the unwanted page in your document, you can easily remove it using one of the following methods. Let us begin.
Process 1: Highlight and delete content
This process works for all scenarios, including blank pages at the end or in the middle of the document. Here is a guide on how to delete a page using the select method.
Open Google Docs and the document that contains the page you want to delete.
Place cursor at the top of the page you want to delete.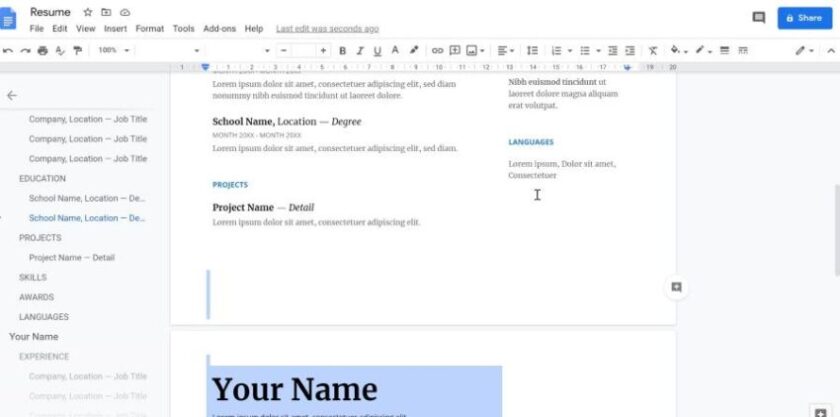 Click and drag the mouse to the bottom of the page to select all content. Alternatively, you can hold down the Shift key and click once at the end of the document to select everything.
Delete pages in Google Docs
Press Backspace or Delete button on your keyboard to delete unwanted page. Unwanted page should disappear from your document.
Technique 2: Adjust custom spacing
Formatting is a nightmare for many novice writers. Google Docs offers full customization of how the document is formatted, which means unfortunate incidents can happen.
If your document space is too large, Google Docs can automatically create a new page when you have finished typing. Here's how to adjust the spacing to avoid this problem.
Open Google Docs and the document that contains the page you want to delete.
Go to the Format menu, then hover over Leading and select Custom Spacing. This will open an options window.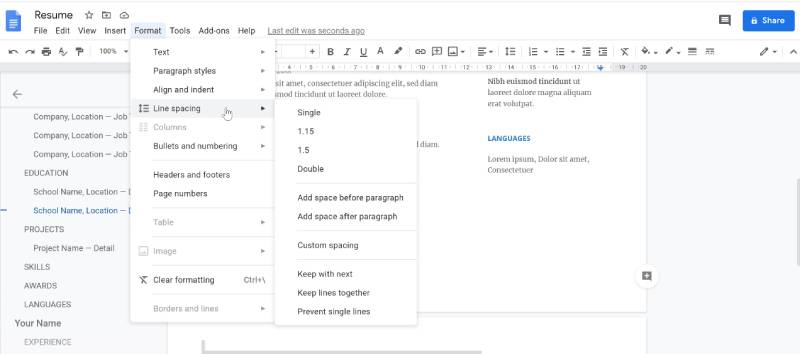 You need to adjust the spacing after a paragraph. If the value is set to a value greater than 0, Google Docs will likely add a blank page due to this setting. In this case, change value to 0.
Tap the Apply button and see if the unwanted page disappears.
Technique 3: Remove page break
Sometimes an unwanted page break causes new page to be added to your Google Docs project. This can cause some stress, as removing a page break requires a different approach than the methods described above.
Here's a step-by-step guide to remove a page break in Google Docs.
Open Google Docs and the document that contains page break you want to delete.
Place blinking cursor before the first letter on the page. You can see an example in the image below.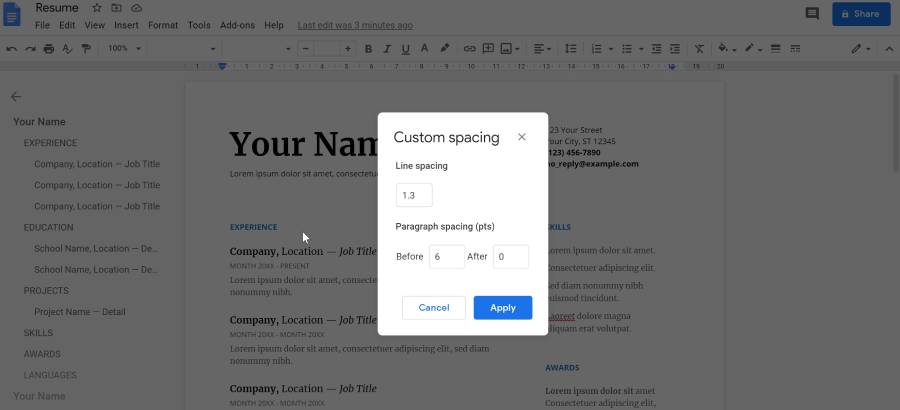 Press Backspace or Delete button to remove the page break. You should immediately see that your document returns to the correct number of pages.
Final thoughts
We hope our article has helped you successfully remove unwanted pages in Google Docs. If you ever need help with this problem, check out this article and try the best practices again.
Also read about: How to Free Up Space on Google Drive