An SSL certificate is a necessary security detail for any website. SSL stands for secure socket layer, and its main purpose is to redirect traffic from the general http to a save https – s standing for secure.
If a website has a valid SSL certificate installed, a little padlock appears next to the URL on the right end side. If it doesn't not, you'll see a little red x instead, and Google will warn you the site you're visiting isn't safe, and you should think about leaving and finding what you need somewhere else.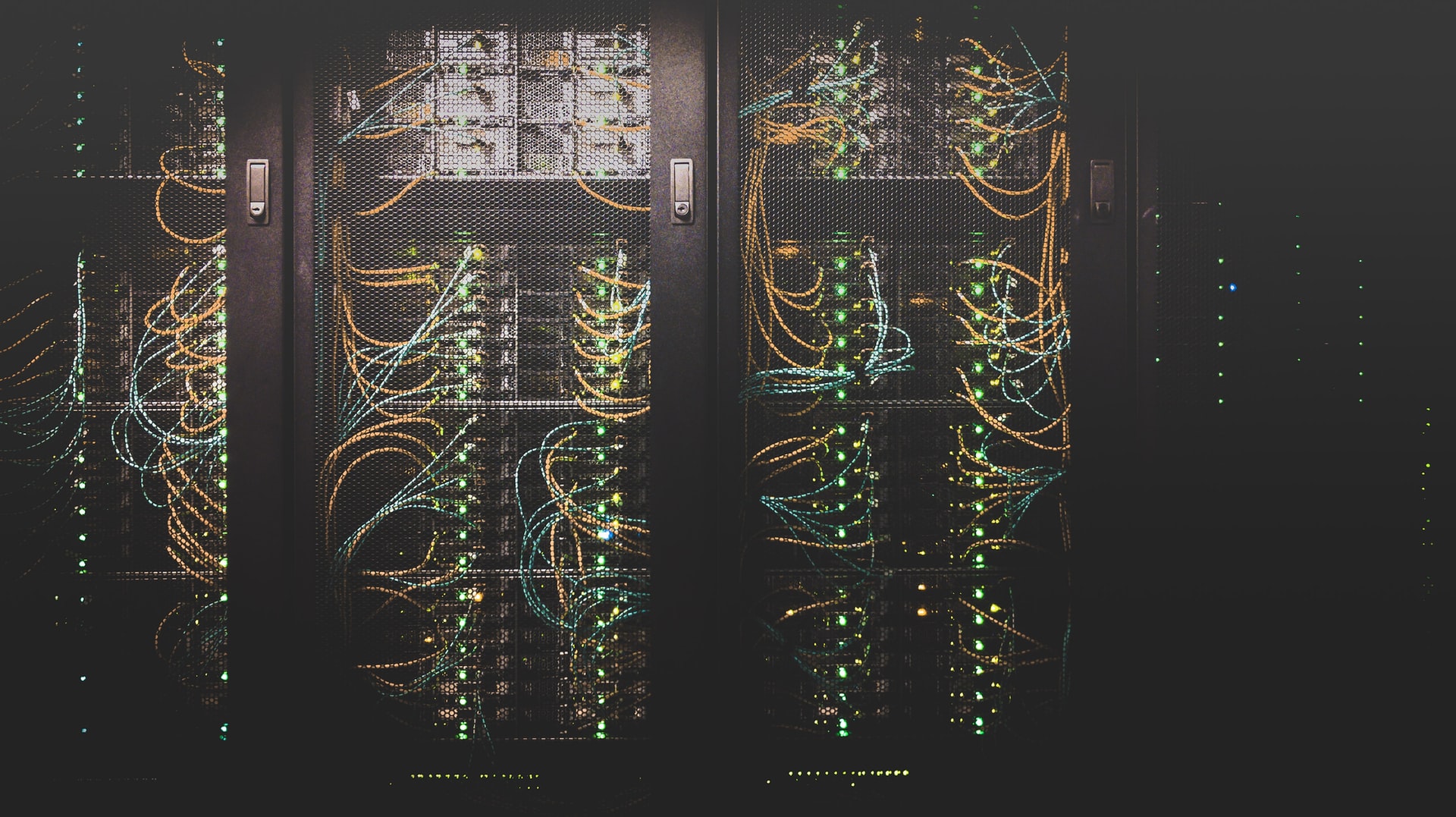 This extra layer of safety will help your Google rating, so it will positively affect SEO, you'll build trust with users more easily, and any and all transactions made from the site will be safe. If you don't yet have one, or it's about to expire, keep reading, and we'll give you all the essential info on the best SSL WordPress plugins.
WP Force SSL
WP Force SSL is an all-in-one WordPress SSL plugin; if you decide on this one, you will not need anything else ever, even if you run multiple websites. To start from the beginning, this plugin will let you install a free SSL certificate through a popular service called Let's Encrypt, and after that's all done and settled, you'll be able to monitor and renew through the plugin as well.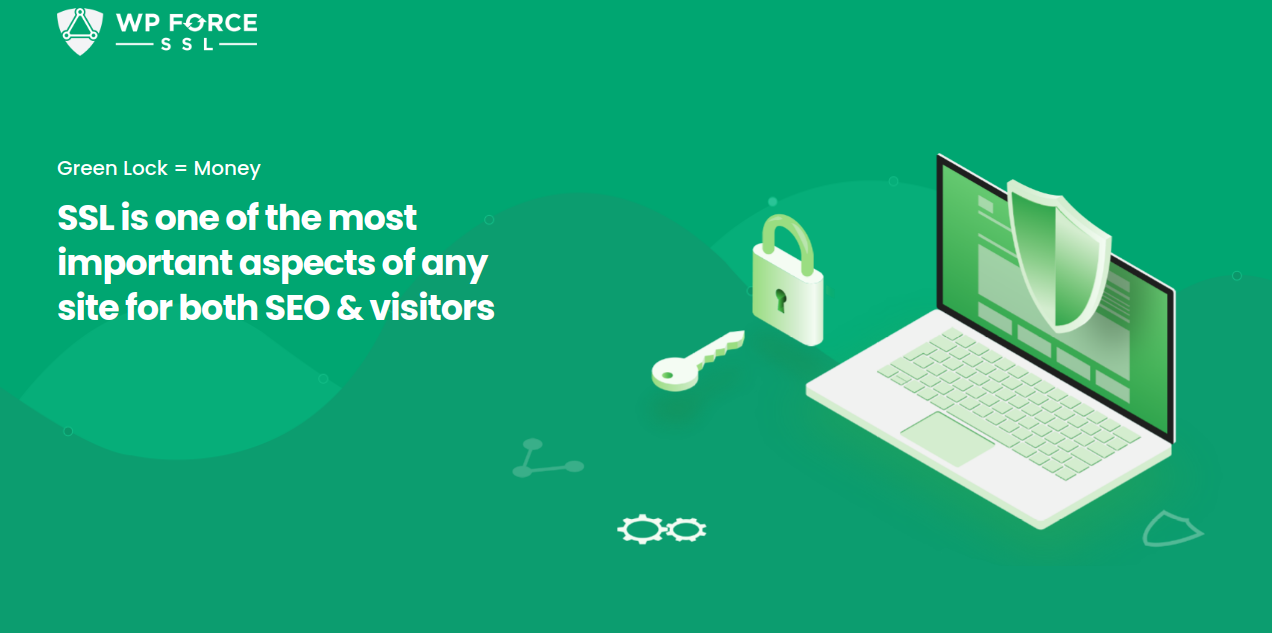 Most notable features:
Content Scanner – Scans all of the pages on your website in search of mixed content errors that can later be fixed manually or automatically.


SSL Monitoring – Keeps an eye on over 50 common errors and notifies the user when their SSL certificate should be renewed.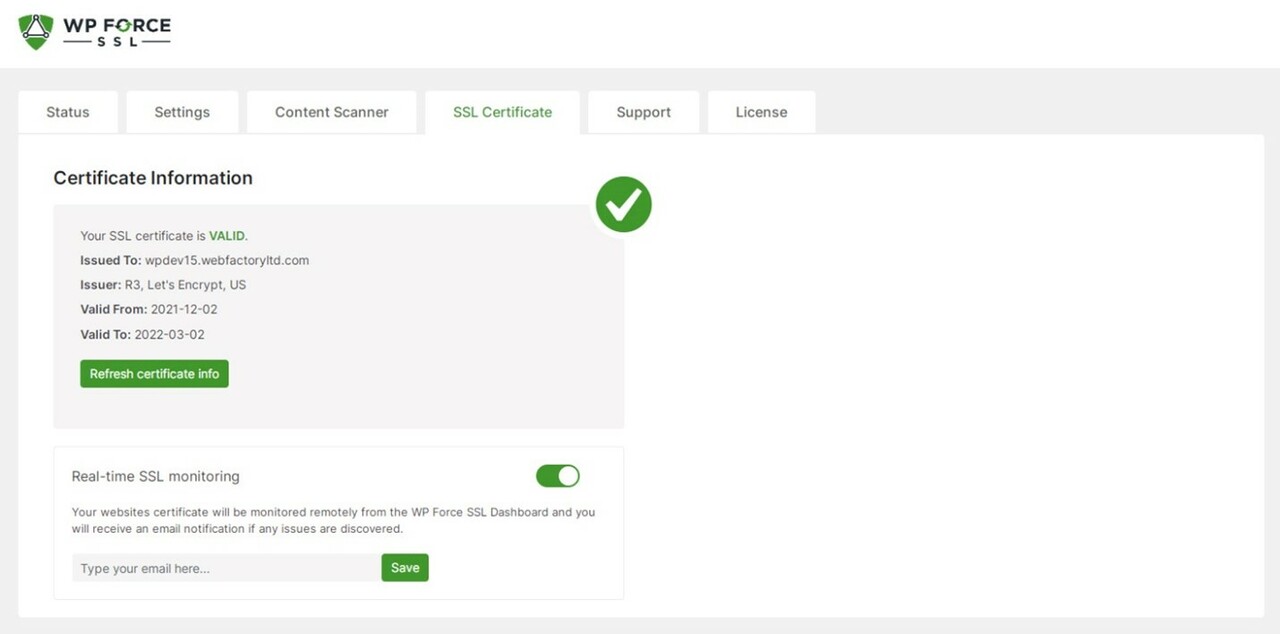 Centralized Dashboard – If you run multiple sites, you won't have to do this on each of them separately; use the master dashboard, and keep an eye on everything from a single location.
The prices for WP Force SSL start at $59 for a personal life plan and go up to $119 for the Agency lifetime that comes complete with 100 site licenses and white label mode. WP Force SSL is a freemium plugin, meaning if you're not ready to commit to purchasing just yet, feel free to try out the free version first and upgrade later.
Really Simple SSL
Much like our first recommendation, Really Simple SSL is a freemium plugin. It has over 4 million downloads on WordPress.org, so you can see why it's near the top of our list. It's really simple to use, but it doesn't come with SSL certificate installation.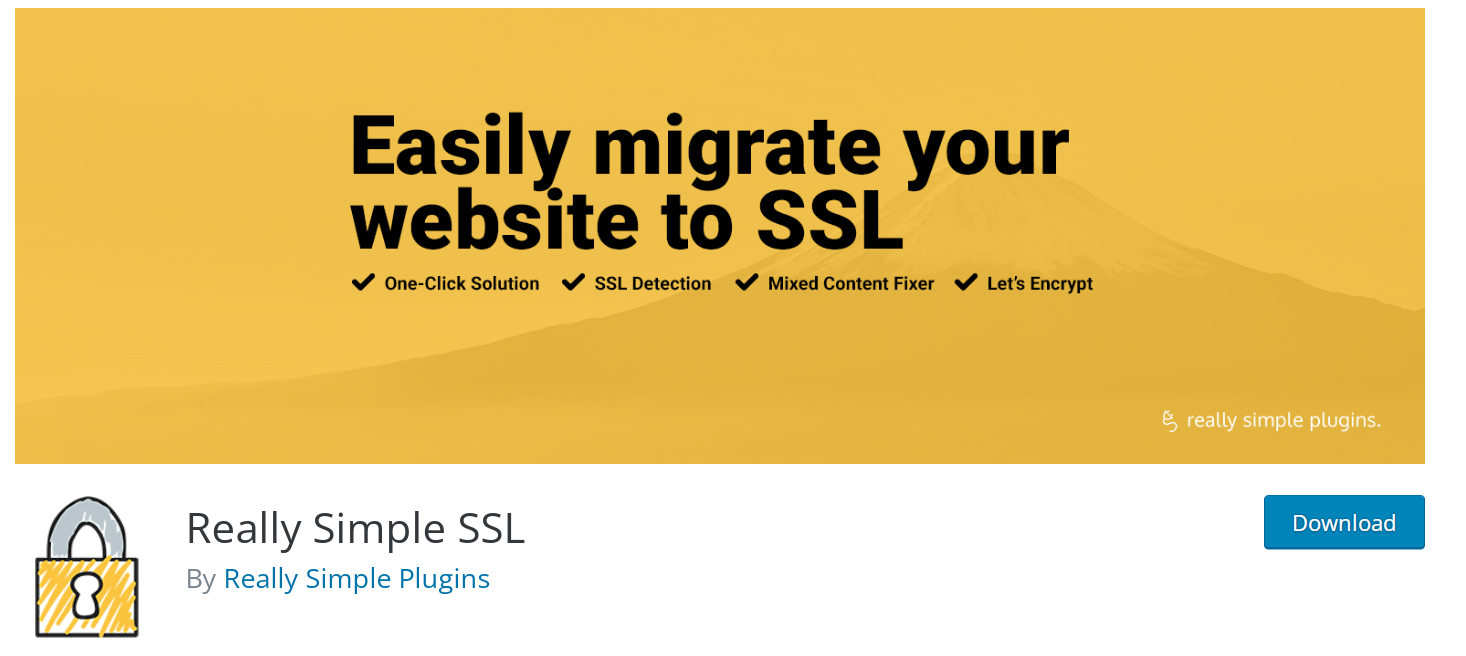 Its main purpose is to identify the requirements for https redirection and automatically begin to set that up for your site. However, it is worthy to note that even the plugin itself warns you to backup the site before activating it, as this can be a tricky process that has the potential to cause errors. This is not the plugin's fault; it just happens sometimes.
The plugin is very light and won't slow down your site at all, which is one of its main benefits. So, if you're worried about bloating your site and want a simple and free solution, Really Simple SSL is a great option.
WC SSL Seal
In order to get started with WC SSL Seal, you'll first have to install a free SSL certificate via a third party. And after that, WC SSL Seal will help your customers be safe when visiting.
With this plugin and an SSL certificate installed, you will be able to attract even more clients who will take your business seriously. This is especially true when running an e-commerce business that requires the owner to secure portions of the site where users submit personal information.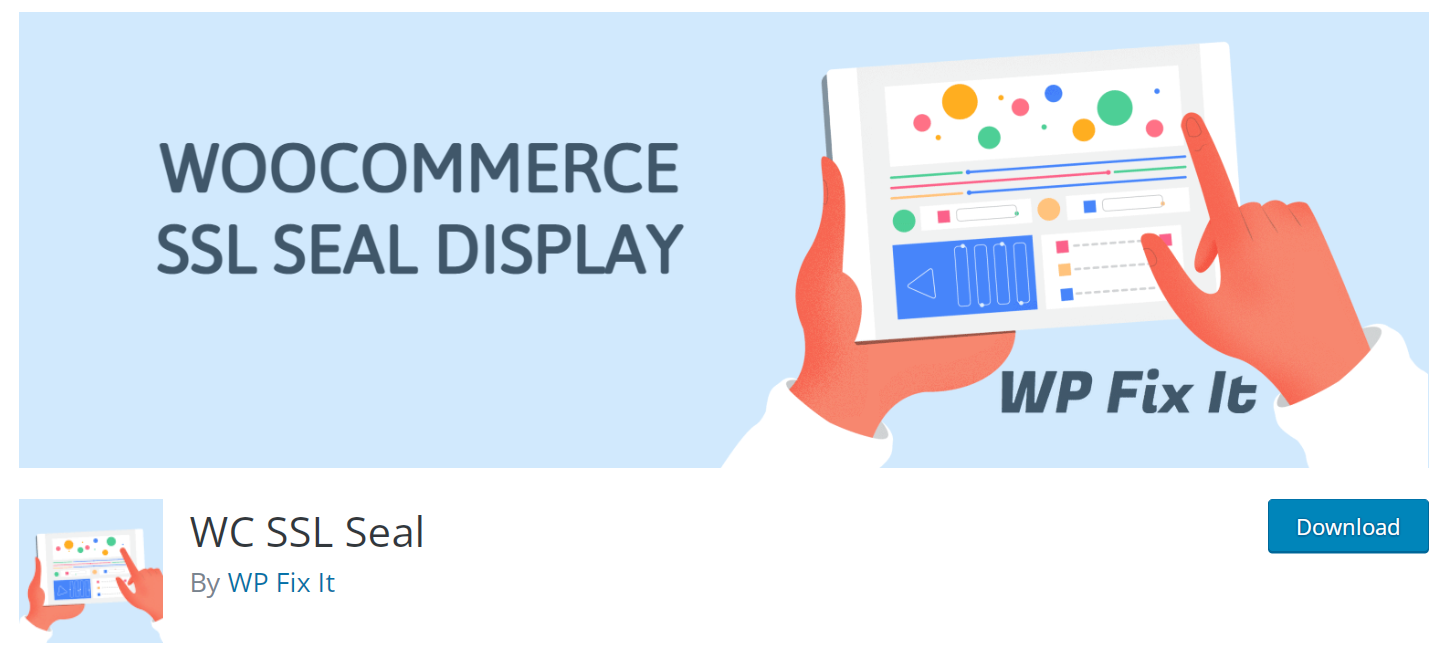 The WC SSL Seal plugin is intended specifically for WooCommerce users. Its main purpose is to make the site safer for customers when they check out and have to enter personal information like credit card numbers and addresses.
SSL Zen
Some plugins will function with as little input from you as humanly possible. Others will require more manual input and micromanagement from your end. SSL Zen can do either, depending on the version you get. All of its features can and will function automatically if you opt for the premium version. Everything will start to happen with the push of a button, and you will have access to even more essential website features.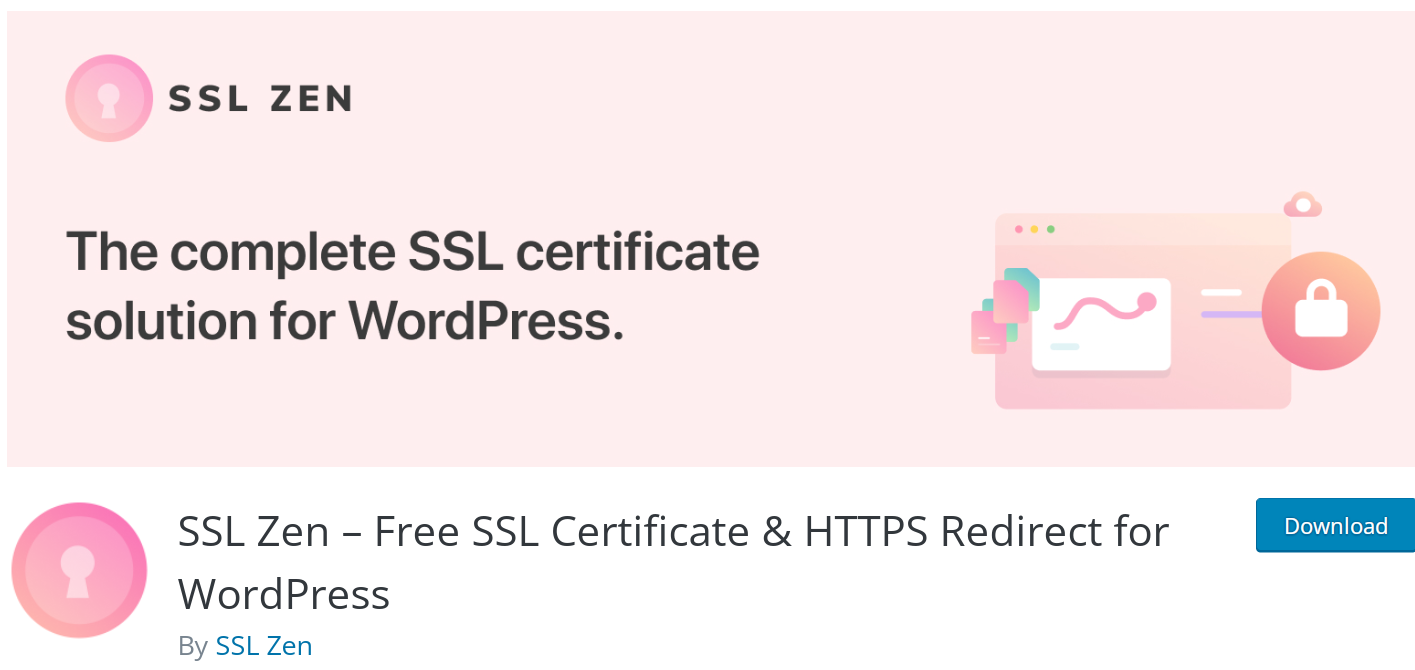 You'll be protected against spam and brute-force attacks, as well as a variety of other known attack types. The free version provides HTTPS redirection, site and home URL modifications, and HTTPS URL replacement for regular URLs.
SSL Insecure Content Fixer
SSL Insecure Fixer is a plugin that will clean up your website by detecting insecure content and mixed content warnings. With its help, you can delete HTTPs and any unsafe material from your site. Installing this plugin is very simple, and it can perform certain fixes automatically. In addition, you can also use this plugin on more sites and simply configure the settings per your liking, and they'll work the same on any number of websites.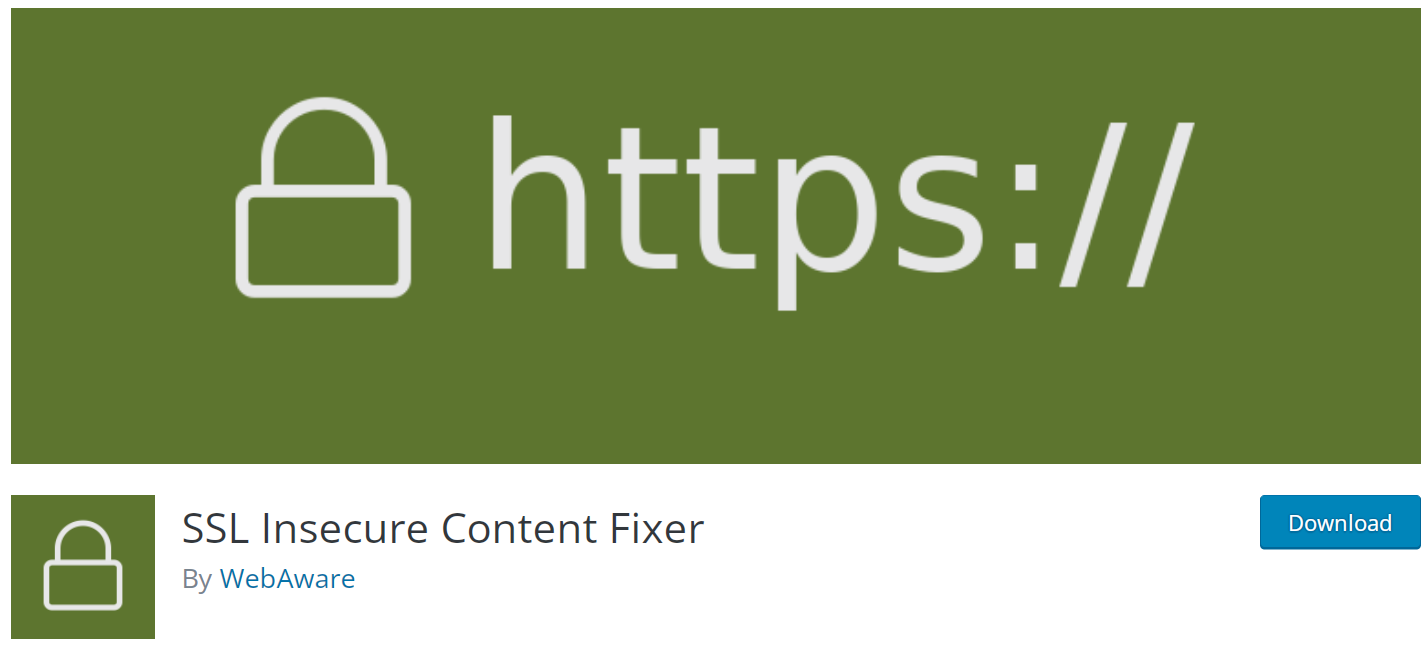 The plugin is available for free and has over 300,000 downloads. Additionally, the plugin includes PO translation files, so it's fairly easy to translate to your own language.
Final Thoughts
Security is a top priority. Any of the plugins mentioned today will help you manage an SSL certificate, but only WP Force SSL can help you both install one, search for content errors, and monitor it.