Windows 10 is the latest version of the operating system that was released by Microsoft. It is one of the best and most efficient software till date that has been released by the company. A lot of features have been added over the years which has made the functionality even better. A lot of drivers were also included in the package and that made updating them even easier. All these new features and processes have also led to suspicion due to digital security threats.
One cannot be sure enough about viruses. There may be malware roaming around in your system right now and you wouldn't know. Don't worry I am not trying to scare you because you can use antivirus software , it is just the reality of today. A lot of hackers use common names of Windows' processes to hide their virus. One such example is svchost.exe.
A lot of viruses have been designed under this name but this is also an essential process of OS. So this brings in a lot of confusion if you don't have an efficient antivirus. In this article I am going to discuss with you about YourPhone.exe Windows 10, one such process in Windows 10 that not many people know about. Is it a virus, is it legit? Should you remove it, is it safe? I will try to answer all these questions in this article. Have a look: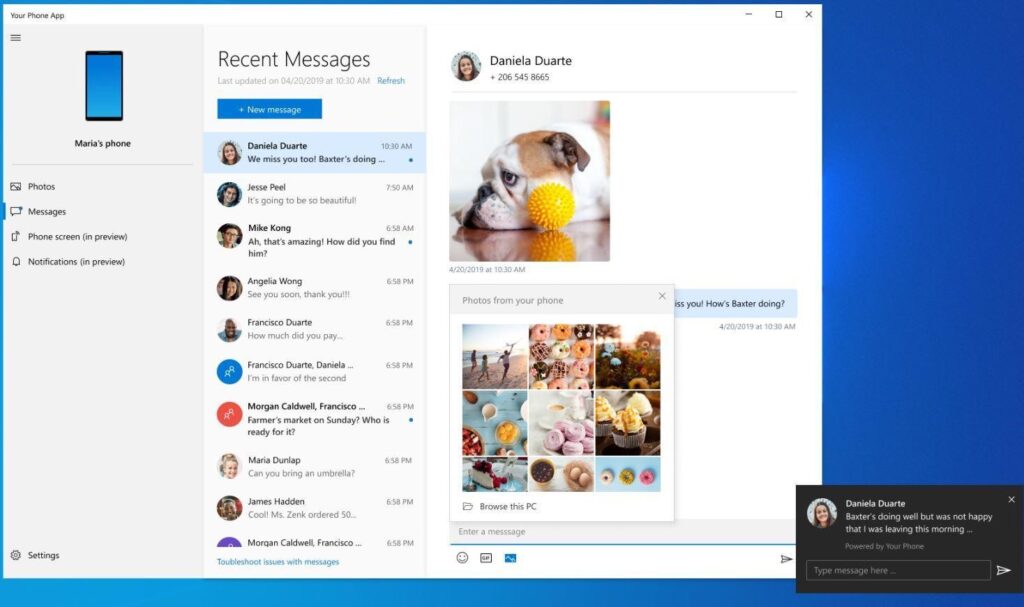 What is YourPhone.exe process?
YourPhone.exe Windows 10(the name may or maynot vary slightly), is an official process of the Windows 10 operating system and as the name suggests it is related to the Your Phone application present in the system.
You can find this process in the Task Manager and if you see it there then you have Your Phone App running silently in the background. It is a new addition to the arsenal of Windows 10 and helps users to connect and synchronize their Android devices like smartphones and tablets.
You just need to have an Android 7 or later version of the app to enjoy this feature. With this you can directly get notifications on your computer screen, text messages, make calls, go through contacts and so much more. Don't feel bad if you have an iPhone or iPad, you can also connect to your computer with this app. But there will be some features missing and some will be limited unlike in Android.
With this app the data sharing becomes quite fast and easy. You can share images and other files directly on the network without needing anything extra. It is developed by the Microsoft company itself and can be used without any issues.
If someday you find it taking abnormal amounts of resources in your computer or you simply wish to remove it because you don't need it then you can do that as well. Let's see how you can stop this one.
Stopping YourPhone.exe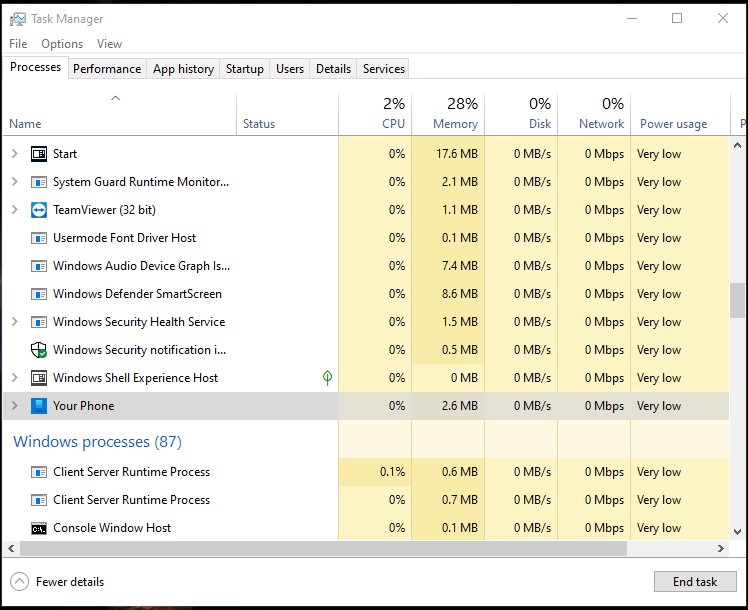 Launch Task Manager in Windows 10 by using Ctrl + Shift + Esc button on your keyboard. A new window will appear, this is Task Manager. You can also launch it by right clicking on the Taskbar and then selecting Task Manager from the pop up list. You can also Press Windows key + x on your keyboard and then select Task Manager from the list.
In the Task Manager window, under the process tab you will find the YourPhone app in the list. If you don't then scroll down a bit and you may find it. To stop it you can either right click on the process and then select End Task or click on the application to select it and then click on the End Task button given at the bottom of that window. Both of these methods will stop the application then and there and that will also stop them from consuming further resources.
Removing the app from the list of startup apps
If this app is selected under the list of startup apps then it will get launched again and again, everytime you reboot, till you remove the app from that list. Here is how you can do it.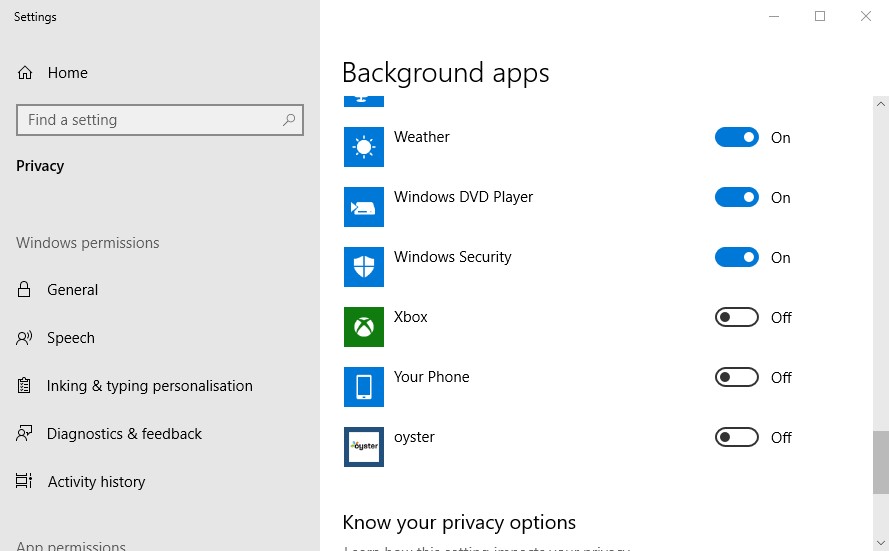 Open settings by pressing the Windows key + x button from your keyboard.
A list will popup, select Settings option from that.
Now a new window will appear, this is where the Settings are.
Go to Privacy and then click on Background Apps.
Here you will find the list of all the apps which are permitted to run behind the primary processes.
Scroll down and look for YourPhone App, click on the toggle button in front of it and that will shut it off.
So after it has been turned off, this app will not start running in the background even after you reboot.
So these were some of the information on the YourPhone.exe Windows 10 app that I wanted to share with you. So this way you can optimize your PC. If you are facing any more difficulties with this app such as unable to connect your phone with the computer, etc. It will be a great idea to call up the Windows customer care and seek their help.
Hope it helps.
Thanks for reading!