Although the world has been widely affected by the COVID-19 pandemic, it's undeniable that technological trends are still evolving. Companies continuously seek new ways of doing things like mobile app so that they can remain relevant in the competitive business world. It's evident that many people worldwide have smartphones and use gadgets for multiple purposes. That's why you want to maximize every opportunity to bring your brand in front of potential customers through different marketing channels.
Companies promote brands using various marketing strategies, including mobile apps. In this era, where the digital world has taken over the traditional way of doing things, people can quickly make online transactions using an app. A mobile app offers multiple benefits to the brand, and it's a significant element towards the growth of the business.
Below are the major contributing factors why you may need to invest in mobile apps to build your brand.
Boosts Brand Awareness
Mobile apps offer a quick way to reach out to many people. It creates regular interaction between the brand and your target audience because every time a person opens his or her phone, it's easier to navigate through the phone and get a pop up of your brand logo. Such opportunities create memories in the customers' minds, which boosts brand awareness.
In most cases, when you introduce a new feature to your brand, it's easier to push it out to the user by upgrading the system. You can use the same platform to inform your customers about the new features and possible upgrades.
Builds a Customer Database
According to Topflight Apps, if your app solves the customer's pain points, the consumer is likely to share their personal data with you. When a customer makes inquiries or purchases, you can easily collect personal data. You won't have to hustle through various platforms looking for customer details.
The data is an essential element for your future marketing strategies, and you can also request to get recommendations based on the customers' purchase history. You'll also leverage the data to determine the type of content that is valuable to the consumer and help you strive to meet customers' expectations. Below are some of the ways mobile apps help in data collection.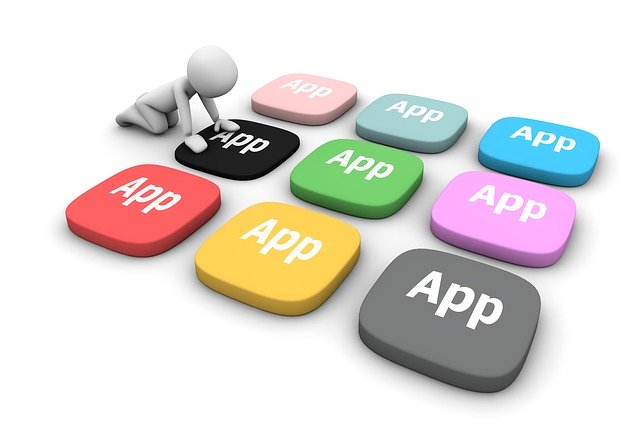 • Analyze customer behavior- Customers have different purchase behavior, and you can quickly identify this from the mobile app transactions. Some would give reviews about your products or services. It's a good platform that enables you to identify consumer needs and adjust the brand to suit customer expectations. You can also use the reviews to polish your strengths, improve on your weaknesses, and establish possible threats to your business.
• Onboarding- The platform offers you the opportunity to accumulate customer data and use the chance to make inquiries about customer preferences, age, and other relevant information.
• Get customer feedback- You can use the app monetization channel to offer bonuses and discounts to customers who'll help you feel out a small questionnaire about your brand and also your competitors who the customers may have interacted with before.
Expands Market Reach
Taking business in a global market is easier when using mobile apps. Most people around the world have App store and Google play and can easily download any app on the phone. If your app has a global reach, you can cross the border and acquire more customers. Your brand will potentially be seen by millions of people, making it gain traction, and you can also send out push notifications with new updates and features.
Cultivates Brand Loyalty
A mobile app is easily accessible and creates a more interactive atmosphere between the customer and the company. The relationship fosters loyalty because customers find it easier to get a suitable product or service and quickly navigate the app following simple buying options.
The interactive programs and features on the mobile app can also increase user engagement by offering app monetization services. For instance, you can introduce a reward system when a customer makes purchases. The customers' points increase with more shopping and can use the accumulated points to get added benefits. Such customers remain loyal to the brand and would always come back for more. Click here to know more about app monetization.
Increased sales
Good user experience through mobile apps creates convenience and satisfaction, which in turn, boosts sales. Most customers' purchasing behavior gets influenced by the value of the brand and how the company supports its customer services. A mobile app that provides a more responsive experience to the consumer creates high user demand making the customer go for more purchases, which in turn offers good returns.
Promotes Customer Support
Customer support responsiveness increases through a mobile app due to the close connection between the customer and support staff. The user feels that the company is more real since it can resolve the customer's issues and attend to the questions effectively.
Customer support gives relevant information to the user, such as promotions, offers, and discounts, which help customers make suitable products or services. A consumer will find satisfaction from committed customer support readily available to take care of the customer's needs. Additionally, customers can use the channel to set appropriate appointments with the company.
Promotes Employee Efficiency
Not all mobile apps are customer-focused. Some could be for internal use. An efficient internal app can create work satisfaction and make employees more productive. It can be customized to suit the needs of the staff in running day-to-day operations whilst remaining in line with your brand.
Once your employees embrace the app, it becomes a proper channel for brand awareness since the staff act as brand ambassadors. It influences employee perception, which boosts positivity, fostering business growth.
Conclusion
Before developing a mobile app, you need to figure out what solution it will offer to the end-user. Most people would like to have a unique app that offers interactive features and quality services. Therefore, ensure that the app is user-friendly and provides the full potential to your clients. Additionally, build an app that positively influences your brand to drive more sales, improve consumer engagement, and generate more marketing channels.
Also read about: Best Invisible Keylogger App for Android