ASUS, a famous company, has released many series of laptops and computers till now. People are doing work and getting entertainment on ASUS laptop. However, they are sometimes bothered by ASUS laptop startup problems. Then, the question of how to do when ASUS laptop won't turn on is being raised on related forums.
If you are also stuck on the ASUS screen, please don't worry since you're not alone. Now, I'd like to show you some practical methods to deal with this situation.
ASUS Laptop Won't Turn on
First of all, you need to know ASUS laptop not turning on issue is usually divided into two situations:
1. ASUS laptop won't turn on while lights are on.
2. ASUS laptop won't turn on and no lights on.
Have you ever encountered these scenarios? If yes, just move on to the next part to find the solutions.
How to Fix When The ASUS Laptop Won't Turn on
Part 1: Keep Data Safe
Before laptop troubleshooting, you'd better move or back up files from ASUS laptop to a safe location. I'll show you a reliable program to help you rescue data from corrupted laptop. The whole process is consisted by two stages:
Stage One – make a bootable disk
1. Get a license for MiniTool Partition Wizard on another healthy computer. Install it on computer and registered with the license.
2. Launch this program and click Bootable Media at the bottom left.
3. Choose WinPE-based media with MiniTool plug-in and then select a media destination (from CD/DVD, USB Flash Disk and ISO File). It's better to choose the former two, and connect CD/DVD/USB drive to computer.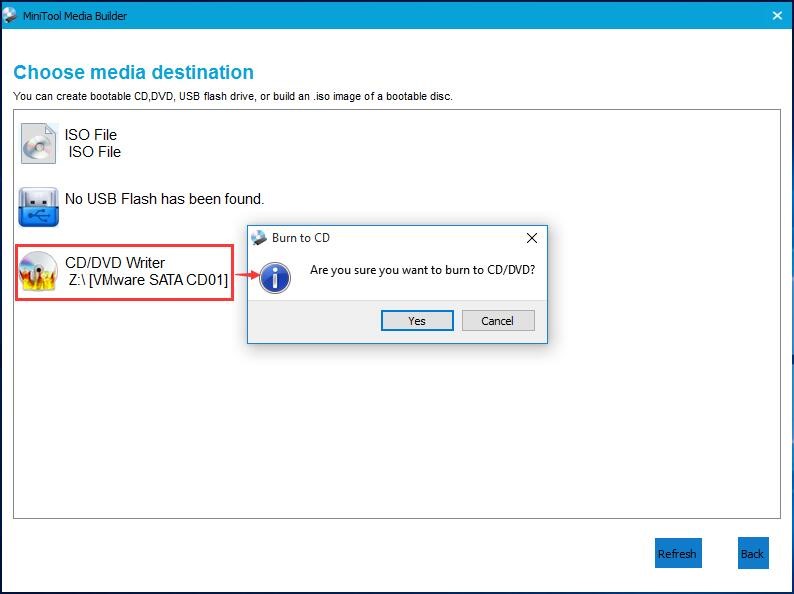 4. Wait for a moment until the process comes to an end. Then, click Finish.
5. Remove the bootable disk properly.
Stage Two – use the bootable disk to copy partition/disk
1. Connect an external hard drive (with large capacity to keep the data from ASUS) to the ASUS that won't turn on.
2. Also, connect the bootable disk created in stage one. Restart the laptop with it.
3. Press the button to enter firmware settings. Choose the option that indicates the boot order.
4. Modify the boot order (adjusting bootable disk to the first place). Then, exit firmware settings and save the changes.
5. Just wait until MiniTool PE Loader interface appears.
6. Choose the first option to open this program.
7. Select the partition or disk you want to recover. Click Copy Partition Wizard or Copy Disk Wizard on the left panel.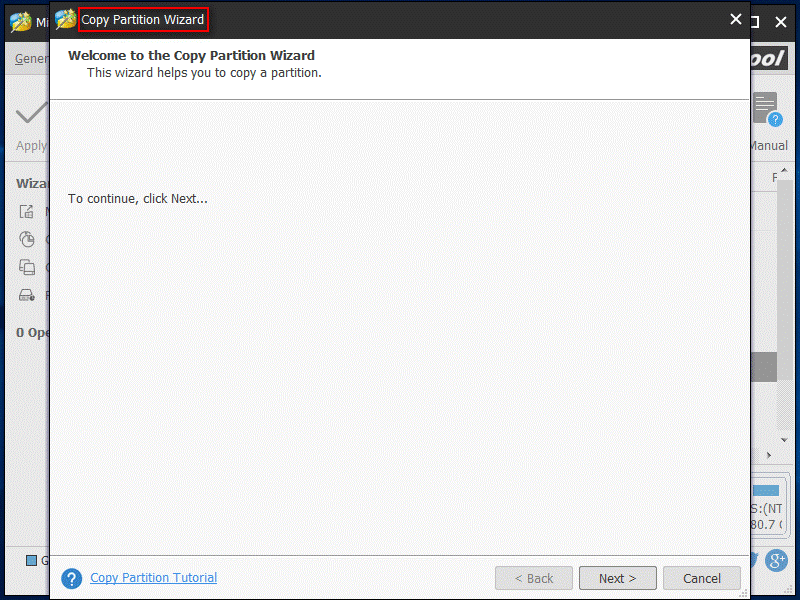 8. Carry on the operations following the instructions to copy the partition or disk to the connected external hard drive.
Part 2: Fix ASUS Laptop Won't Turn on Issue
When ASUS computer won't turn on and shows a black screen, you definitely need to fix it.
Case 1: ASUS laptop won't turn on but power lights are on
Power light is an important indicator of a laptop. If your laptop runs into trouble but the power light is on, it proves the core components works normally. But why does this failure happen? Now, you need to take these steps to solve the issue.
Step 1. Press Fn + F7 to turn on the display.
Step 2. Press Fn + F6 key combination to turn up the brightness to make sure there is sufficient brightness to see content.
Step 3. Connect an external monitor to the ASUS laptop. Shift the display between the original one and the connected monitor by pressing Fn + F8.
Step 4. Remove all the external devices from the ASUS laptop, including USB drive, CD-ROM, memory card and external hard drive.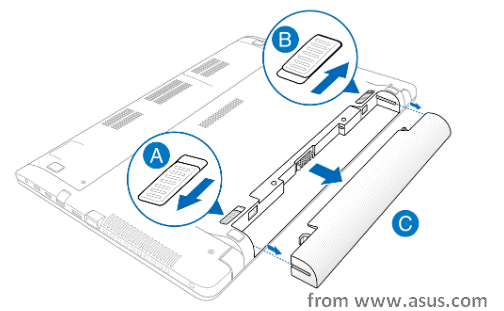 Step 5. Turn off ASUS laptop > remove its battery > connect AC adapter to the laptop. If your ASUS laptop is non-removable battery model, skip this step.
Step 6. Perform a CMOS reset by pressing Power button for about 40 seconds.
Step 7. Finally, put the battery back to the ASUS laptop (also only suitable to removable battery model). Connect the AC adapter to laptop and reboot it.
Case 2: ASUS laptop won't boot with the light off
Step 1. Make sure the AC power cord and the AC power adapter have the correct specification supported by ASUS.
Step 2. Check the connection between the AC adapter and your ASUS. Also, check the cable of AC adapter to make sure there's no physical damage.
Step 4. Disconnect all external devices, like USB flash drive, memory card, CD-ROM and so on.
Step 5. The following steps are similar to the steps in case one. You can do the same operations to finish the process.
After trying the methods above, if your ASUS laptop won't turn on issue is still not settled, you need to resort to professionals.
Conclusion
Needless to say, the computer problems have been a universal topic. ASUS Laptop won't turn on issue is one of the problems happening to everyone in daily work. Therefore, when it occurs to you someday, don't panic.
We hope you've known how to solve this problem after reading this post. So, just follow the tips given in previous content to deal with the issue on your own. Don't forget to mention your feedback by commenting below.