Getting the work done on time and with the best possible quality depends on your tools. Besides specific tools you might need in your digital toolbox according to the area of your work, there are some universal tools. Such a tool is a PDF editor.
Some PDF tools provide a great variety of features, while others are simple and easy to use. Making a decision and committing to one tool can be challenging. That's why we compiled a list of the five best PDF editors for Mac users.
PDF Reader Pro
First on the list is the perfectly balanced tool. PDF Reader Pro has all functionalities you could ever need, yet the interface makes it intuitive and easy to use. The most significant advantage of this tool is an interactive reading system, allowing the user to annotate text while reading using the advanced annotation system.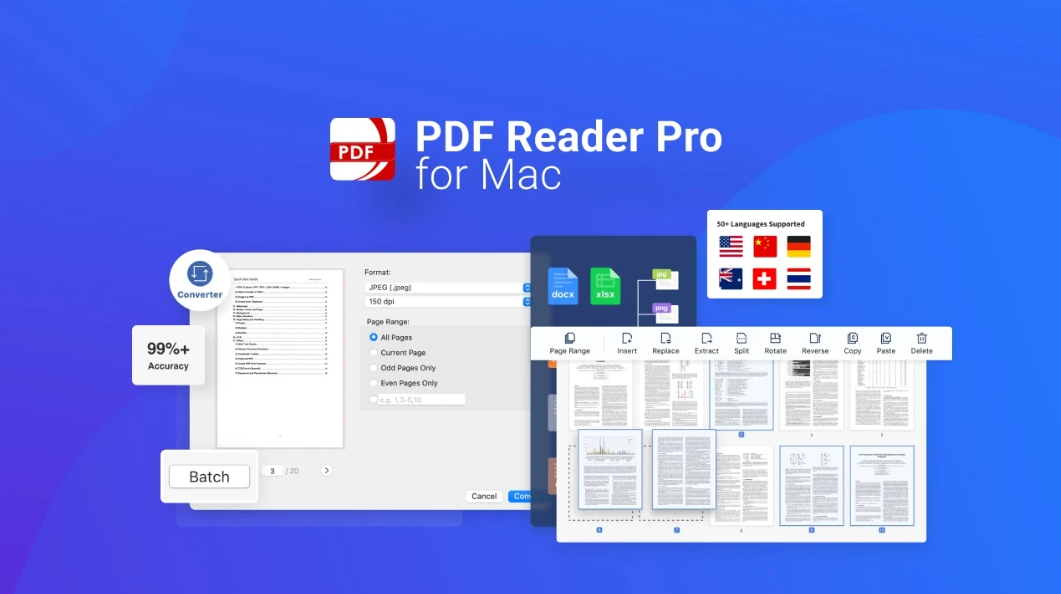 This tool offers standard page editors and functions needed to split and merge different PDF files. OCR system is advanced, and you can convert scan documents into editable PDF files with 99% accuracy!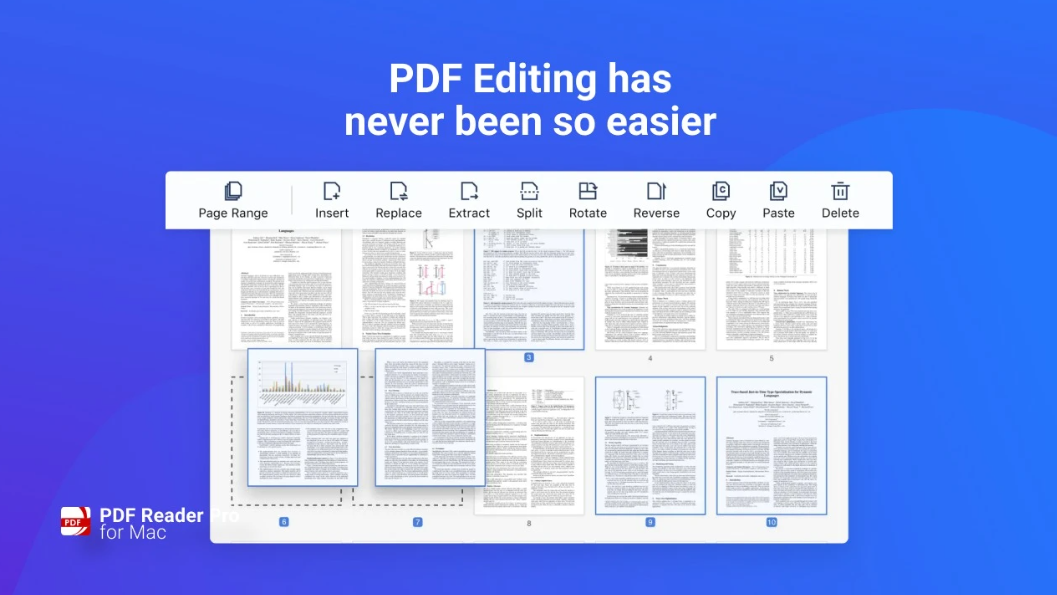 Creating, filling, and signing forms is incredibly easy and straight to the point. If you need, you can protect your documents with a password or leave a watermark on the desired part of the page using PDF Reader Pro. Once you finish your work, you can compress file size, thus making the job easier for you and your colleagues.
PDF Expert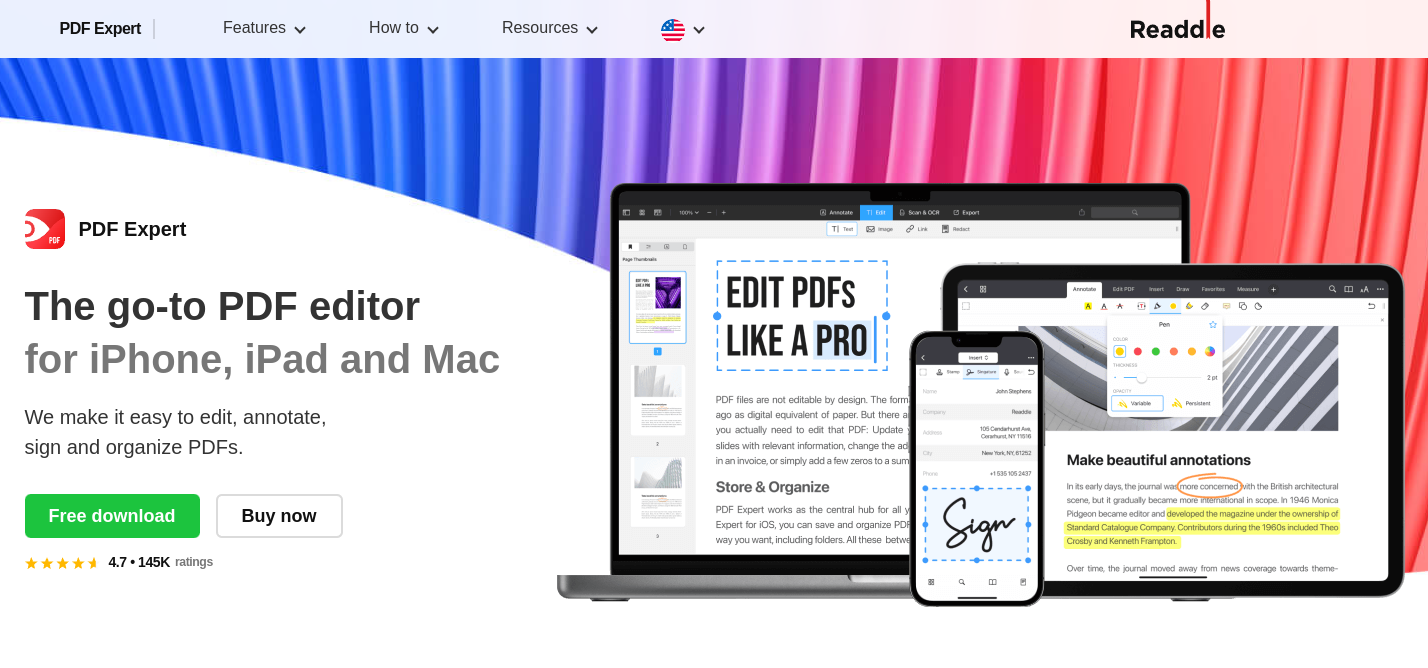 PDF Expert comes with an intuitive interface with limited features available. This makes it an excellent tool for users that don't wish to make complicated changes daily. Finding the desired tool within this editor can take a lot of time, and the desired result might not be the best.
The annotation system is quite advanced and comes with everything a user might need when reviewing a PDF file. Synchronization with different Apple devices, such as Mac, iPhone and iPad, makes it easy to use the editor on other devices.
PDFpen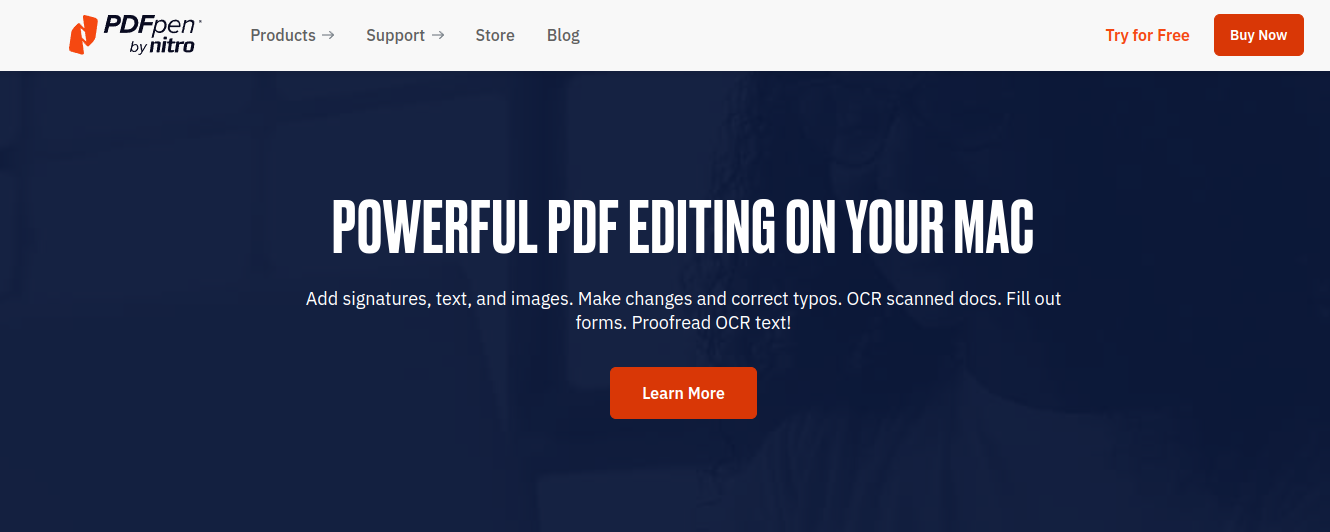 The following tool on our list is a flexible and intuitive editor called PDFpen. As the name suggests, taking notes and putting annotations around PDF documents is simple and relatively good. This editor is made for macOS, yet the interface doesn't quite fit in the general design of other apps on your Mac. A form-filling and signing feature is always lovely, and OCR is workable.
Foxit PhantomPDF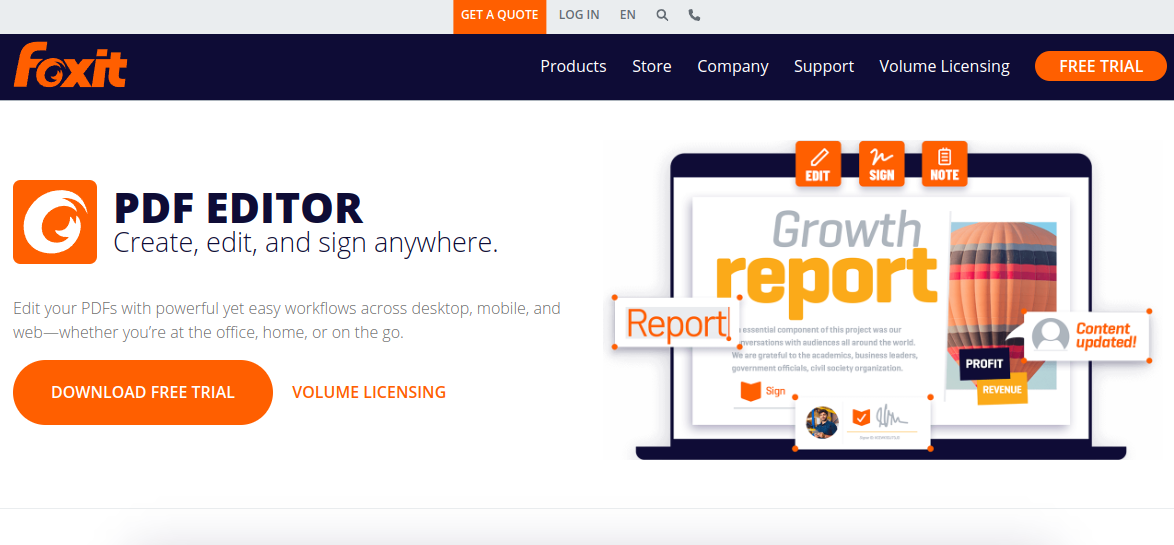 The editor made by Foxit is not conventional in any way. PhantomPDF comes with a familiar interface, yet somehow the learning curve for the average user is very steep. It contains all the necessary features a PDF editor must have, and it can even convert PDF files to other formats, such as Word and Excel.
Once you do your homework, you can use this editor daily without trouble, yet we wouldn't recommend it to less tech-savvy readers. If you plan to use it in a team setting, ensure everyone uses it since PhantomPDF doesn't show much compatibility with other editors.
LibreOffice

Last on our list is an established open-source PDF editor coming together with LibreOffice. The interface of tools from LibreOffice is quite familiar to the ones of Microsoft desktop tools. However, expectations shouldn't be high regarding the features and the results made through this editor.
LibreOffice is a good tool for reviewing and highlighting parts of PDF files. The downside is that making changes to the file itself is pretty limited. Once you export the file, they are processed with an integrated image engine, making the text not selectable, thus reducing the flexibility of changes afterwards.
Conclusion
Most PDF editors come with the same core, yet how they are flavoured determines the number of users around them. We found PDF Reader Pro, the universal PDF editor for Mac users. Flexibility, neat and adjusted interface, with all the needed features for the daily work.