Whether you need to transcribe a virtual meeting, a video, or audio, it can be a tiring and time-consuming task to do it manually. Although there are many transcribing tools available online, many of them are either not reliable, limited to certain languages, or not quite budget-friendly. This is why we are introducing One Transcriber, an advantageous tool that will accurately and safely transcribe all your video or audio files in real time.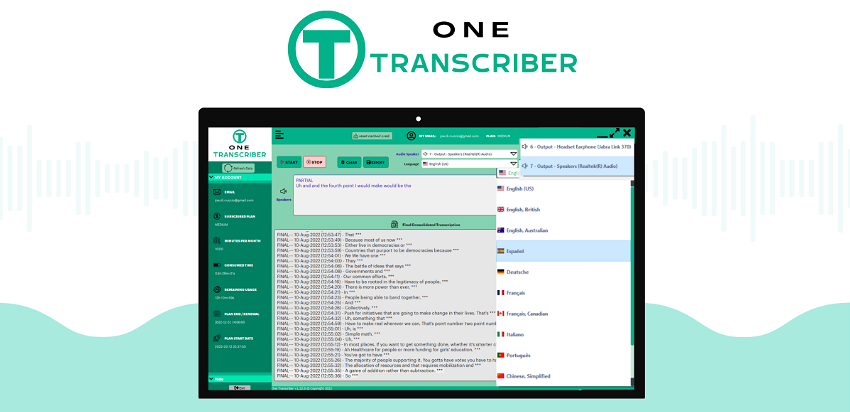 What is One Transcriber & how does it work?
One Transcriber is a fantastic tool that automatically and accurately transcribes all kinds of audio and video material, whether we are talking about live events, virtual meetings, online conferences, or podcasts. Powered by unique AI speech-to-text algorithms, transcription is done in real-time, which means that the moment the stream is done, your transcription is ready to be used. It supports a total of 12 languages, including French, German, Italian, Spanish, and Chinese. You can get live captioning of media on your computer or through programs like Skype, Microsoft Teams, and Zoom by simply selecting the audio device you wish to record with. Ridiculously easy to set up and get running, One Transcriber is perfect for both professionals and complete beginners.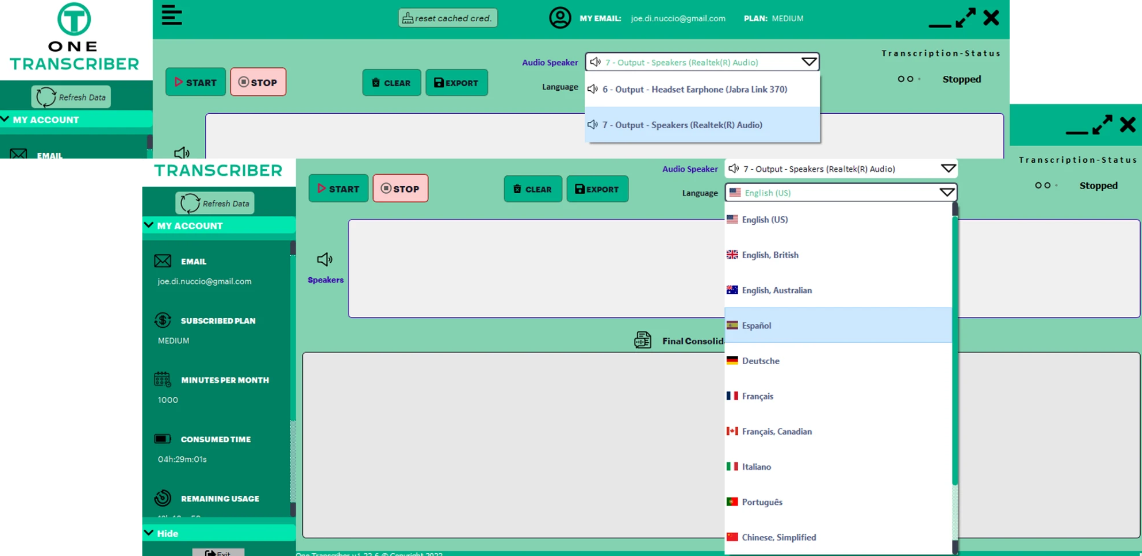 Moreover, One Transcriber allows you to follow along with the audio as it plays, which is especially convenient if you are listening to a virtual meeting or working in international customer service. By simply clicking the 'start' button, you can simultaneously listen to the audio as well as watch the transcription being made in real time. The app's 'final box' will display the entire transcript along with timestamps after the transcript is complete, after which you can copy the text and paste it into the document.
Next, you can easily cut out all the speech delays and broken speech, either while the scripts are being generated or after they are finished. Transcripts can be easily exported as TXT or .doc files and repurposed or shared with others.
While One Transcriber is transcribing all your video and audio, you can easily focus on what the people are saying and gather information more easily, without the need to furiously take notes.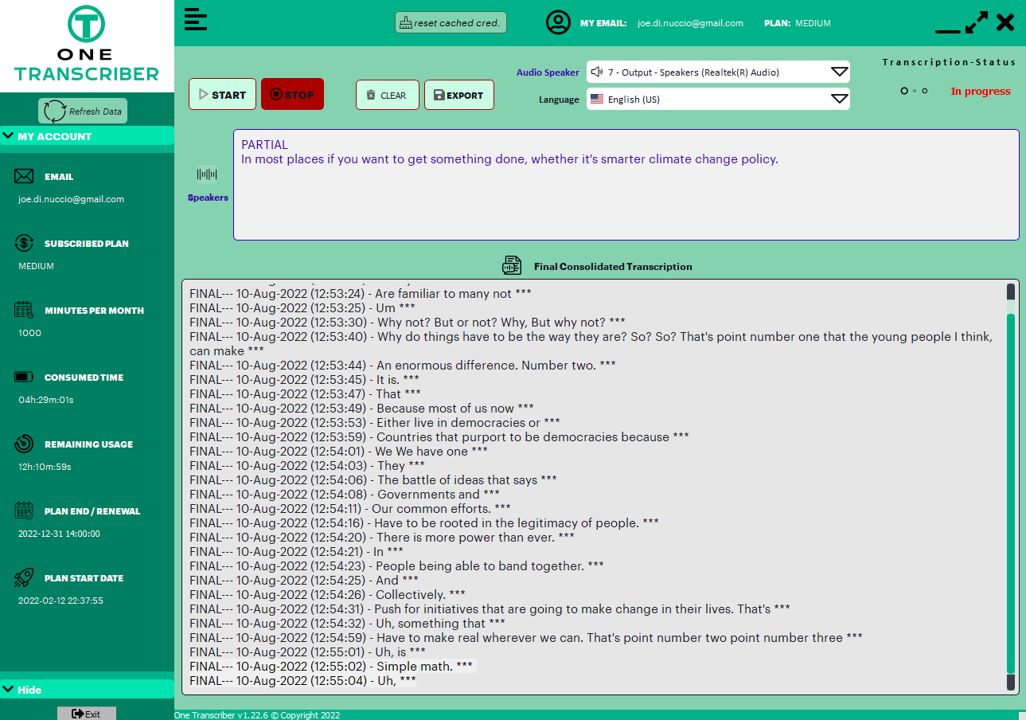 One Transcriber is completely compatible with an abundance of your favorite streaming apps, such as Zoom, MS Teams, Webex, Skype, Google Meet, YouTube, Facebook, Spotify, and many more. All the transcribed data is encrypted, which means your valuable information is never going to reach any third parties or be used for other purposes.
Feature-filled, user-friendly, and suitable for even those who are working on a tight budget, One Transcriber is now available in three license tiers and with a special discount, allowing you to pick the option that works best for you or your business. It is a lifetime deal, meaning you will never again have to pay for any additional features or updates. Covered under a 60-day money-back guarantee, the offer gives you two whole months to make up your mind about this advantageous tool.
Conclusion
Whether you are a content creator willing to repurpose your content, an event organizer, or a member of a team, One Transcriber is a tool you should definitely incorporate into your work. Fast, safe, reliable, and accurate, it makes transcribing so easy you will never again reach for a pen and paper while listening to a virtual meeting or a conference. One Transcriber will transcribe essentially any audio that comes through your PC, making sure you never miss out on any important information and have a chance to access it whenever you like.