The golden age of technology provides us with an abundance of fantastic online tools suitable for all areas of life, especially education. Since there are so many great study tools available online, we have come up with a list and a brief review of some of the best, hand-picked online study tools every student needs to consider in 2023, primarily focusing on time management, error-free writing as well as getting ready for the upcoming tests.
#1 XMind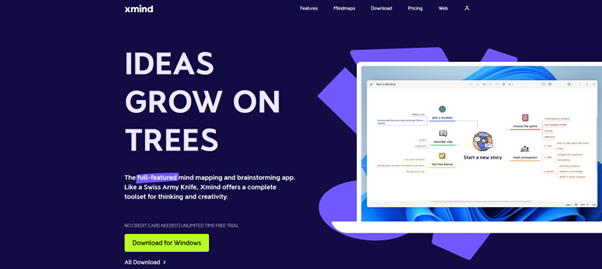 Reading and revising dry textual information from the textbook is sometimes not enough when it comes to actually remembering everything you need to know for the exam. This is why XMind is a fantastic tool that helps you create interactive, completely customizable mind-maps. Simply choose from an abundance of different themes and designs or apply the layout, fonts and colors that suit you best. XMind also enables you to add relations, floating topics and summaries, basically offering more possibilities than you will ever need. Lastly, XMind's keyboard shortcuts make everything quicker and easier, which makes this tool a perfect choice for all visual learners.
#2 Taskade4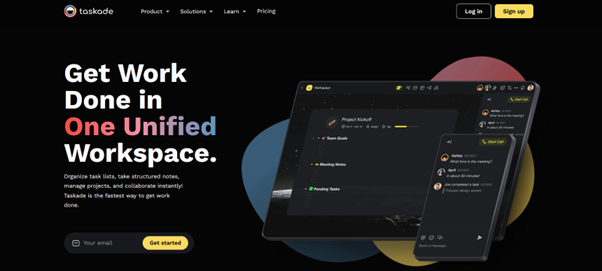 When it comes to accomplishing everything that is on your check list, planning is half the battle. Taskade is a convenient tool that helps you plan upcoming projects and organize your daily to-do lists. It is available both as an app as well as the browser extension, available to download it for any device and operating system. Taskade enables you to add new projects, organize them by tags, as well as set a bar that will show you your progress. Inside the project, you can add tags, to-do lists, deadlines and more. Moreover, Taskade also shows you a calendar view where you can see all the upcoming deadlines and tasks. Different layouts and designs make the process fun and accomplishing the tasks more fulfilling. In the end, Taskade also makes it possible for you to invite friends and colleagues to collaborate on projects as well as chat with them in real time.
#3 Grammarly

If you happen to write a lot of essays or other texts for your studies, then you are familiar with an importance of correct grammar. Let us introduce you to Grammarly, an extension that helps you correct your grammar, punctuation, and can save you from a lot of embarrassing errors. You can copy and paste you essay, and Grammarly will automatically check for any errors that you might have made. It also works inside all websites, which is why this convenient tool is a perfect writing assistant for emails, sparing you the grueling task of multiple proofreading.
#4 PDFelement

Sometimes you simply do not have the time or resources to print out all the materials you need, which is why PDF is proven to be a convenient format for on-screen reading and annotating.  Let us introduce you to PDFelement, a tool which allows you to highlight and underline text, as well as add sticky notes. It also includes a great feature called optical character recognition, which analyzes your scans and converts all the characters into editable text.
Conclusion
Balancing a full course load, work, and social life can be challenging and stressful for students, even with all the technology available today. Nevertheless, we hope that previously listed online study tools will help you organize your work, improve your writing skills as well as learn more efficiently for your exams. With the world at your fingertips, there is really no limit to what online tools can do to improve a student's life.