A well-designed business card is a powerful tool that leaves a lasting impression on potential clients, partners, and contacts. It serves as a tangible representation of your brand and a compact introduction to your business. If you're looking to create a business card that stands out and accurately reflects your identity, follow these 10 steps to design an effective and visually appealing card.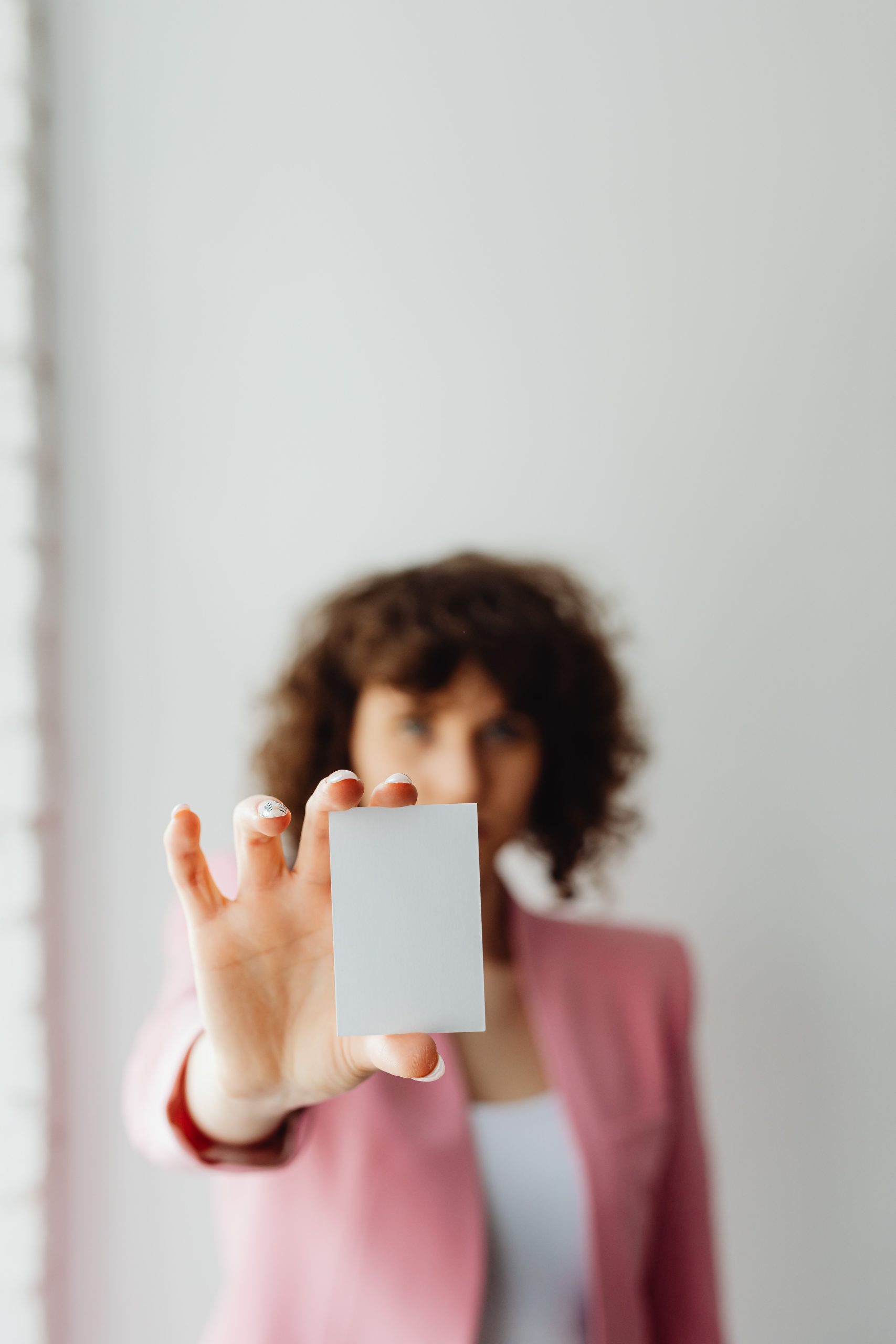 1. Define Your Brand Identity
Before you start designing, have a clear understanding of your brand's identity. Consider your brand colors, logo, typography, and overall style. Your business card should align with your existing branding.
2. Choose the Right Size
Standard business card sizes are typically 3.5 inches by 2 inches. However, you can experiment with variations while ensuring that the card still fits comfortably in wallets and cardholders.
3. Select a Design Software
Use design software like Adobe Illustrator, Photoshop, Canva, or even online business card makers to create your design. Choose a platform that you're comfortable with and that offers the necessary customization options.
4. Include Essential Information
Your business card should include key details such as your name, title, company name, logo, contact information (phone number, email address, website), and any relevant social media handles.
5. Opt for a Clean Layout
Keep your design clean and organized. Avoid clutter by leaving enough white space and ensuring that each element is well-aligned. A clutter-free design enhances readability and professionalism.
6. Choose Fonts Wisely
Select fonts that are easy to read and reflect your brand's tone. Stick to a maximum of two fonts—one for headings and another for body text. Avoid overly decorative fonts that may make your card difficult to read.
7. Incorporate Visual Elements
Integrate your logo, icons, or relevant imagery that complements your brand. Visual elements should enhance the card's design without overwhelming it.
8. Play with Colors:
Use your brand colors to create a visually appealing and cohesive design. Stick to a harmonious color palette that reflects your brand's personality and evokes the right emotions.
9. Add a Personal Touch
Consider adding a personal touch, such as a short tagline, a QR code linking to your website, or a unique detail that sets your card apart from the rest.
10. Review and Proofread
Before finalizing your design, carefully review all the information on the card for accuracy. Check for typos, correct contact details, and proper alignment. It's always a good idea to have someone else proofread it as well.
Bonus Tip: Print with Quality in Mind
After finalizing your design, choose a reputable printing service to ensure the best quality. Opt for a durable cardstock and finish that align with your brand image. Consider options like matte, glossy, or textured finishes to enhance the tactile experience.
Designing a business card is an opportunity to create a tangible representation of your professional identity. Through careful consideration of branding, layout, fonts, colors, and essential information, you can craft a business card that leaves a positive and lasting impression. Follow these 10 steps to design a business card that not only reflects your brand but also helps you make a memorable connection in the business world.