Running a digital agency can give you immense satisfaction, especially when you know that your clients have picked you not only for the quality of the services provided, but because they know that when they rely on your company, they benefit from the whole package. This perspective is possible even for an agency where there is no dedicated SEO department or expert. By relying on white label SEO, you have the chance to make a difference for the future of your business. There is no real reason to settle to the level where you are at right now. Dream bigger and do what it takes to make it happen!
Here are 10 reasons why opting for white label services in the SEO industry is a great approach!
1.      Lower costs
Let's say that you have decided to offer an additional service to your clients – search engine optimization. So, the next logical step is to hire someone that will come to the office five days a week, from 9 to 5, right? Well, no. You don't need to go through all of this trouble when you could just reach out to an SEO agency whenever one of your clients' needs to benefit from SEO services. You pay them per project, not give them a steady pay check every single month. This means that the costs you will have to deal with are much lower than if you were to hire someone to work at your company. Keep in mind that your client will not know you are outsourcing your SEO needs.
2.      Added expertise
Let's say that you know a thing or two about SEO. However, when it comes to handling complex projects for your clients, you could use the added expertise that comes with an SEO agency. The best part about white label SEO is that you don't need to actually know all there is to know about search engine optimization. Yes, you do have to understand how it works and be there for your client when the SEO team can't offer you immediate support. However, the strategy they come up with, the way they implement it, the tools they use, the results they provide are all going to be excellent due to their level of expertise.
3.      No missed deadlines
When you have an employee that handles the SEO part, you know for sure that they may come up with an excuse or two when it comes to deadline for various tasks. You will be forced to accept them and deal with the unwanted delays. The good news is that when you outsource your needs to a company that handles multiple clients at the same time, you don't have to worry about this matter. There will be a contract in place and certain aspects such as dealing with deadlines will surely be mentioned there. Either way, if they do miss deadlines, that means that they can't deliver on their promises and you are more than welcome to go and look for another SEO agency.
4.      Use of specialized tools
You could use a specific tool for your SEO needs and then try to rely on the information it gives you to implement certain strategies. However, when you opt for the help of an SEO company, they will use a combination of tools to ensure that their results are excellent and that the way they do their job is efficient. When you are running a company that helps clients with SEO as well, you need to know that the team you rely on will mix the top tools with amazing features to deliver great results. You don't have to worry about this aspect, but rather feel reassured that your clients will be more than satisfied.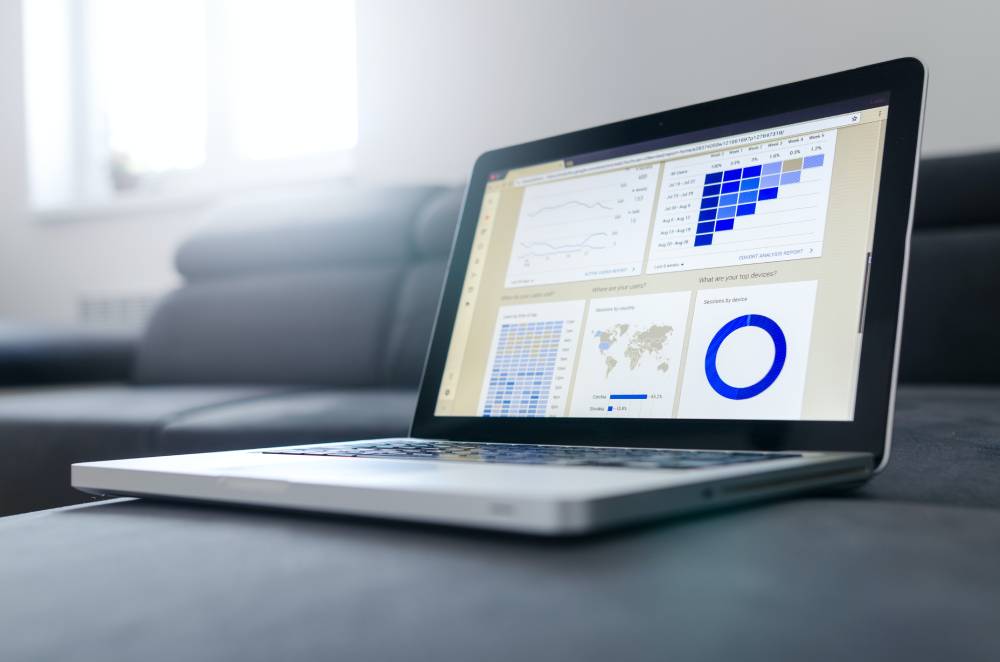 5.      You focus on what you know
Outsourcing the projects of your clients to an SEO agency is a smart move because you don't have to deal with something you don't really know. Instead, you can focus on delivering the services that you and your team are experts on and everyone is happy. The recipe for success, in this case, is rather simple. Focus on what you know and outsource the rest to a reliable agency that has a great track record and can offer you and your clients an amazing level of service. It is the best approach because according to Searchenginejournal.com, relying on an SEO agency "opens hours for you to focus on your main service offerings – basically where you're passionate and can deliver excellent value."
6.      It's easier to grow your company
Just imagine how many more clients you have access to from the moment you choose to rely on white label SEO. If before, you only were able to offer your services to the ones that wanted to benefit just from what is currently on your list, now you have the option of catering to a larger target audience. After all, people nowadays prefer benefiting from the help of just one team when it comes to a large project. It is easier and better to collaborate with one company instead of a few. The communication process is much easier and the results are going to be the ones they expect.
7.      You are not responsible for the results of their work
When outsourcing the projects of your clients, what you do is brand the reports and other documents the SEO agency sends you. That is all. You don't do any of the search engine optimization work. If one of your clients is unhappy with the results provided in this case, you will immediately get in touch with the SEO company and have them sort everything out. The solution is then presented by your team to the client. Either way, you don't have to lift a finger in this case. The SEO part is the responsibility of the SEO services provider.
8.      You can brand the documentation as your own
This is great because you can present your brand as the whole package, which makes it easier for clients to trust you. Telling them that you offer them all of the services they require, including SEO is a fantastic way of growing your portfolio. What happens is that when one of your clients wants to invest in the SEO services you provide, your only job is to pass on the project to the SEO provider. Whatever reports they send over, they are white label – you add your own branding elements and present them as your own, which means that the client is not going to know exactly what happens from this point of view.
9.      You learn more about SEO, but do less
You will explain to them the process and answer their questions, but that is about it. When it comes to search engine optimization, you will learn more about what it entails, but you don't have to do any of the work. Your clients will want to benefit from this sort of services and your responsibility will be to offer them any additional information they might require, send them the reports your SEO agency gives you and that's all. You don't have to know exactly how certain actions are performed or other details. As long as you can sustain a conversation about SEO and the services offered, you are good to go. However, you need to pay attention on how to choose your partner for outsourcing because: "Some SEO agencies are much better than others and the difference lies in the quality of their service, the expertise of their employees, their ability to respect deadlines."
10.  Increased revenue
There are different ways you could increase your revenue, but none of them are as simple as a white label SEO approach. Just take a step back and look at the big picture. Your efforts are minimal, but when it comes to earning more money, you will be able to do so without being the one responsible for all the hard work or even for the results. Yes, the name of your brand will be featured there on the SEO reports, but that simply means that you will be taking credit for the work of the SEO agency that you collaborate with. The best part about it is that they are perfectly fine with it. It is even better for them this way because you bring them a steady flow of clients and they give you the required documentation without any branding elements so that you can add your own.
Outsourcing the SEO projects of your clients to the right partner is the fastest way of growing your business and earn visibility as a one-stop shop for your prospective clients. Even though this may sound too good to be true, there are many digital agencies that prefer outsourcing their needs and the needs of their clients to teams of experts. The best part about it? They are wildly successful while enjoying the actual work that they have to do, because it is what they excel at. Your only worry at this point would be regarding the kind of SEO partner that you should collaborate with. If you decide that this is the best choice for your business, the next step is to pick an agency that meets your requirements.
Also Read: Facebook Business Page – The Best Way to Use to Maximize Engagement