If you have ever thought about starting a business, you know that you need a logo as an icon that will represent you and your brand. Having a logo is crucial because that's how people distinguish you from other brands and other businesses. This is why it is very important to make an icon that will stand out and that will be something dear to your heart. In this article, I will help you decide which icon maker software suits your needs the best so you can make the best icon in the world.
1. Junior Icon Editor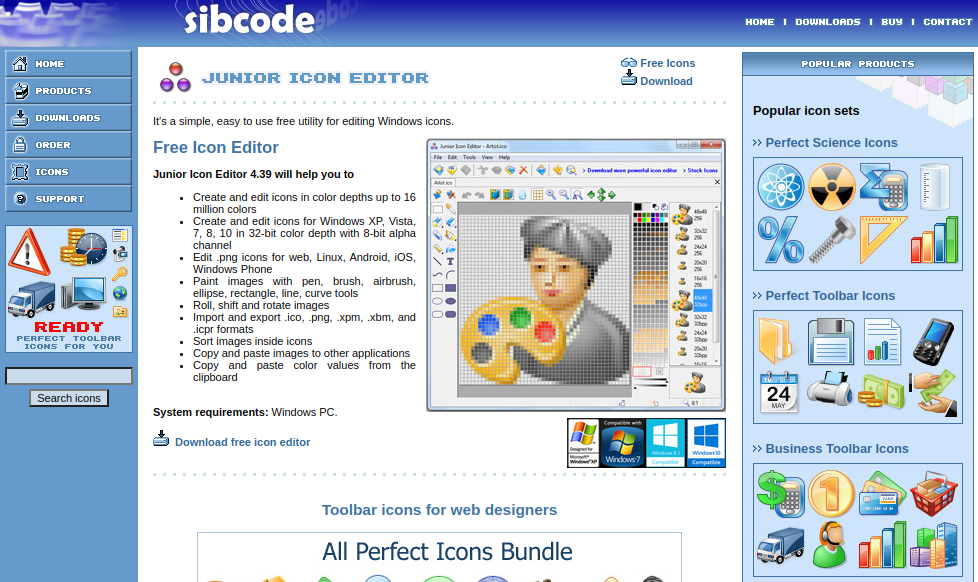 The first free tool on our list is Junior Icon Editor. With this editor you can color and edit icons in many different colors, it is possible to edit them in up to 16 million colors! Yes, you have heard that right. If you want to let your personality and creativity shine through, you can decide to paint the images with a pen, brush, airbrush, or even some more complicated tools such as curve tools or lines. You can also shift or roll your images and copy or paste them to different applications, there are endless possibilities!
2. SimplyIcon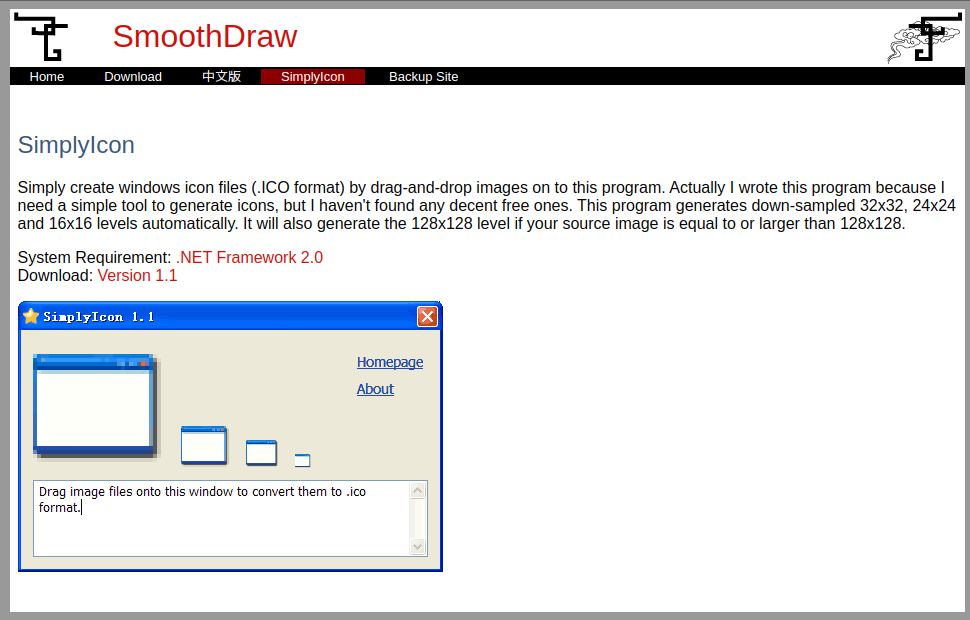 With this tool, you can create windows icon files by drag-and-drop images into the program. It is very simple and easy just as the name of the tool says, SimplyIcon allows you to make icons in the simplest way possible. You just simply need to drag images into the window and convert them to the wanted format, or in other words .ico format.
3. Iconion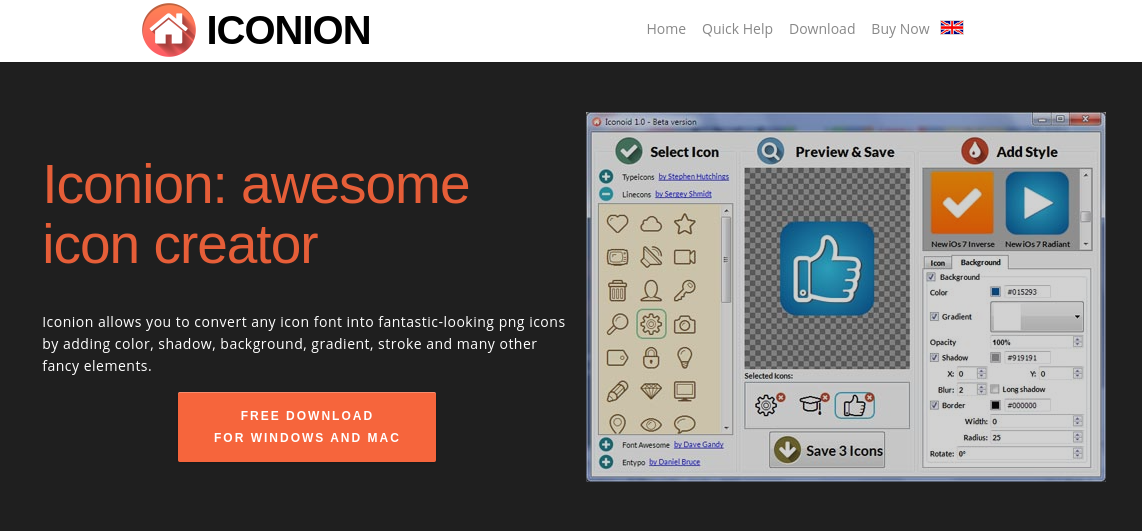 The third app on our list is another free app called Iconion. With this app, you get a fully customizable tool to make icons. You can change whatever you would like from icon color to icon background and gradient. Not only can you change the color and the intensity of the color, but you can also change the size of your icons and make the exact same replica you had in your mind. If you don't know what you want to do yet, some icon templates can help you.
4. IconsFlow


With this tool, you can easily and without any additional cost create and customize your icons. IconsFlow will allow you to let your creativity flow while you make your perfect icon. You can easily change the icon's color, size, gradient, and background and style it to your liking. The best part of it all, it is free and it will stay free so you can't find an excuse for not getting this tool!
5. App Icon Generator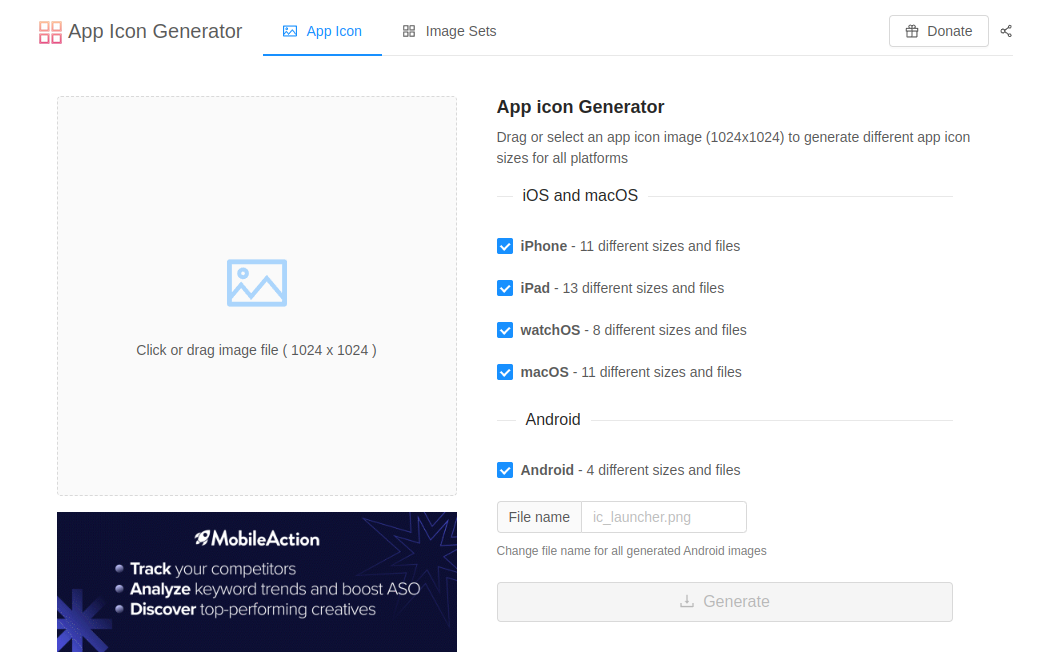 The last tool on our list is App Icon Generator and it is extremely easy to use. You are using a drag-and-drop builder and just dragging down an app icon image that will generate different sizes of that icon for different purposes. It can cover any platform you need and generate the size that is the best for that platform. You can use it on your iPhone, iPad, Mac, and Android so everyone can fall into the target public for this tool.
Conclusion
In this article, we have talked about the 5 best free icon maker software and we have made a list of them and their features. Each one of the mentioned apps could help you make an amazing icon for your business and your brand. The only thing left for you to do is decide for yourself which ones fit your needs the most after reading this article. Make the best icons possible with any of the 5 best icon-maker software!