Do you want to know how to attract more traffic to the home of your website? In this new article of my SEO course we will see how to create an optimized SEO homepage. There are two very important things that we can achieve with our SEO homepage.
Position powerful keywords
Distribute the link juice or pagerank to strategic pages more difficult to position
Interesting keywords to position in the Homepage
The home page is one of the most important of your website and that is why it is necessary to optimize it to sack.
We will review the types of keywords that may interest us to position on our Home page.
Main Keywords : the most important word or keywords for which we want to position our website. For example, in our case it is "exotic birds," "exotic bird."
Keywords Long Tail: are keywords longer than the main one, for example, «exotic birds of the world».
Keywords Synonymous: they are not exactly the same main keyword, but they mean the same. For example, "exotic birds."
Google Organic Keywords : This is when things start to get interesting. These are keywords for which Google itself has positioned us although we have not worked expressly. These are keywords for which Google believes our website should be positioned, so how can we ignore it?
Keywords LSI (Latent Semantic Indexing) : they are words that contextualize the content semantically and help Google to better understand the theme of the web and the content.
They also make it easier for more organic Google keywords to appear. Examples: pens, cages, poultry … Anything that has to do with the sector will make our website more semantic and will end up attracting more traffic. The best advice is to make texts thinking about people, since in doing so those keywords will come naturally.
Derived Keywords: These derived keywords are not positioned in the Home, but we mention them to achieve greater semantic breadth (LSI) and to help them position themselves on other pages using the Pillar Pages and Clusters.
Also Read more : How much does Google know about you?
How to use the Home to position other pages
Another of the very interesting things we can achieve with our Home is to distribute the link juice or pagerank to position other strategic pages of our website. Let's see how we can do it.
Pilar Pages – Clusters
This is super important and we saw it in the lesson about navigating with clusters . It's about finding those very important keywords for our project, putting them in a cluster and sending it to the pillar pages .
Opportunity Keywords
The keywords of opportunity are those that Google itself is beginning to position us because it understands that they are relevant to certain searches and that they have an interesting potential to bring us traffic.
If we include a contextualized link on the Home page using an exact anchor text with that keyword to another page, this will help us a lot to optimize these opportunity keywords and position them better.
This strategy is used for powerful opportunity keywords; For the little ones there are other methods that I will explain.
High Traffic Keywords or Difficult to Position
These are interesting keywords for our project but they are not pillar pages. In the case of avesexoticas.org we are going to set up a store, in order to show how SEO optimize an online commerce.
Everything related to a store will have a lot of competition, so we will put a link on the homepage to the store page to help with its positioning.
How to improve the SEO On Page of your homepage
Now we will see how the SEO On Page of our home page is, the improvements that we can apply and in the following article we will see the results.
Our website avesexoticas.org, which is already at first in Google for the main keyword, also has another 1,200 positioned organic keywords. Not bad, but they are the references to the entire domain.
We can know in Ahrefs the keywords positioned only for the homepage by doing an exact url search. Now we can see that they amount to a total of 54. They are very few and, if we click on that number, we will verify that they are keywords very similar to our main keyword.
Why do we have so few keywords positioned on our homepage? The answer is easy: our homepage does not have any kind of semantic breadth because there are only two lines of text.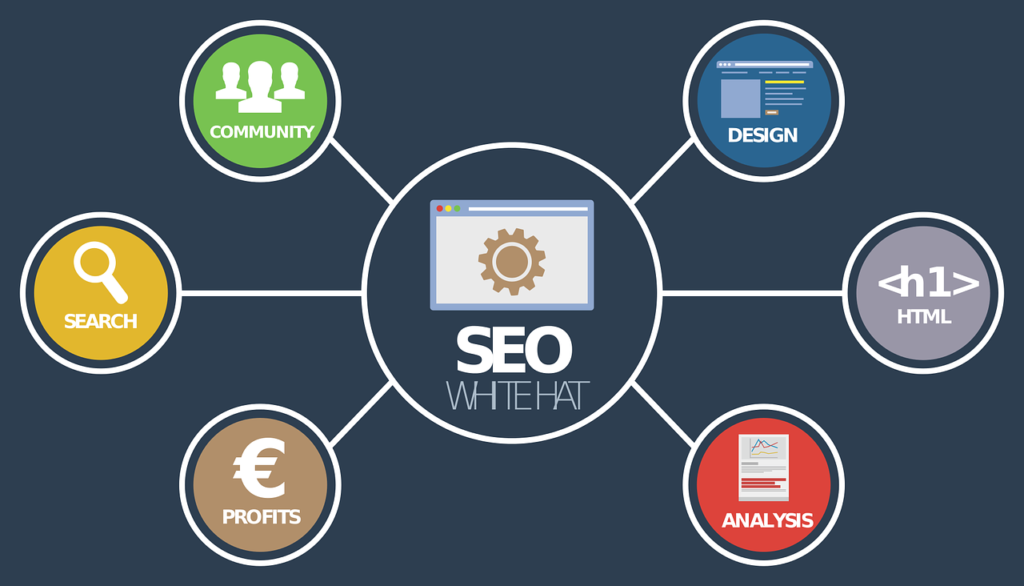 Google understands that this page has to be positioned for exotic birds, but since it does not talk about anything else, it does not consider that it should do so for other keywords. And that is not, of course, what we want.
How to get the best keywords
The first step is to refresh the article on the study of keywords . Now let's see how to investigate the competition to show how the analytical and creative process is to create a good homepage.
It will be fast, because in the next article we will see in much more detail the results of what we are doing. And I assure you that the homepage will then have many more keywords positioned.
What we are going to do is the same as always: we search Google for "exotic birds" and we go to the best organic result for this keyword (the second, since the first is our website). We copy the url of that page, take it to Ahrefs and see why keywords are positioned.
It has a total of 501, more than us, so we go fishing. A note: today it is no longer necessary that the keywords be written exactly the same as they are, but they have to appear.
For example, if I write «The most beautiful exotic birds in the world» it already helps me to position «exotic birds of the world». I insist once again: you have to write for people, not for Google.
Read more: Major US Firms Looking for Internet Of Things (IoT)
The importance of interpreting what Google "tells us"
I see that a rival website has the keyword «photos of exotic birds of the world» and occupies the position 3 for that search. What is Google telling me when positioning that keyword on a page that is also positioning itself for "exotic birds"?
He is telling me that I should also include that keyword within my homepage. Although I believe that all that semantic set related to the photos or images of exotic birds must have its own URL within my website, Google is positioning it for pages that also attack the keyword «exotic birds».
What I am going to do is include in my homepage, which is optimized for "exotic birds", also images of birds because Google likes it and is positioning it all together.
Another example. In the list of keywords of that rival page appears «names of exotic birds». That is surely semantically related to types, races or any sort of exotic bird classification. Well, I'll put it on my homepage too.
Analyze the competition and copy what interests us
We can take this strategy to infinity if we go back to Google, look for "exotic bird names" and repeat the entire previous process, copying the best positioned ulr and analyzing it with Ahrefs or Semrush.
It's about that, to investigate the competition, take everything that interests us and put it on our homepage.