Is It Possible to Run a Game from a USB Flash Drive
USB flash drive is widely used among people owing to its small size and light weight. In general, we often make us of a USB flash drive to store, back up or transfer data. Recently, some people wonder if they can run a game from USB flash drive because it seems very convenient.
Installing and playing games from a USB drive is extremely attractive, especially for those people who travel outside often. So, is it possible to run a game from USB flash drive? I guess you are eager to know.
The answer is yes. The majority of games can be run off computer local storage. That is to say, you can install them on USB drive and launch from USB drive.
Before making this decision, you need to know something about running a game from USB drive.
Gameplay Experience on USB Flash Drive
In regard to the gameplay experience on USB drive, different users have different viewpoints.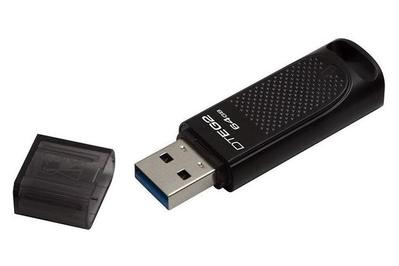 The pros:
There are some different ideas. They think USB drive has less latency time than hard drive, which makes USB drive more suitable for games to load multiple files.
This is one of advantages of USB flash drive. It is developed with a solid-state technology relying on electronic signal transmission for data writing and reading. Therefore, compared with hard drive (with moving components), USB flash drive has faster response time (microsecond latency).
The cons:
Some users claim that the speed of game loading is much slower on USB drive than that of on a computer hard drive, as it transfers data quicker than USB.
This is a truth. Even though USB speed standard has been developed to USB 4.0 (the maximum transfer speed can be 10Gb/s), there is a few USB 4.0 on current market. Instead, most of us are using USB 3.0 (with 5Gb/s speed). Of course, it is much slower than SATA hard drive.
Obstacles You May Meet Before Running a Game from USB Flash Drive
Before launching a game off the USB drive, the preparation you need to make is to move the existing game to USB drive or download the game installation on it.
However, sometimes you may run into these issues when the game can't be moved from hard drive to USB, or the games can't be downloaded or installed on USB drive.
When encountering these situations, please keep reading the following paragraphs to find solution.
Case 1: Game Goes to Local Drive When Downloading
In general, when you download something from internet, it will go straight to a specific destination on the local drive. So, you'll meet the same situation when downloading a game. How to download it to the flash drive? Here is the trick.
Step 1:
Right click Windows icon and then choose Disk Management to enter it.
Step 2:
Right click the flash drive and choose the option Change Drive Letter and Path…
Step 3:
Click Add > Mount in the following empty NTFS folder > Browse.
Step 4:
Click New Folder and give a name to the folder. Click OK to confirm.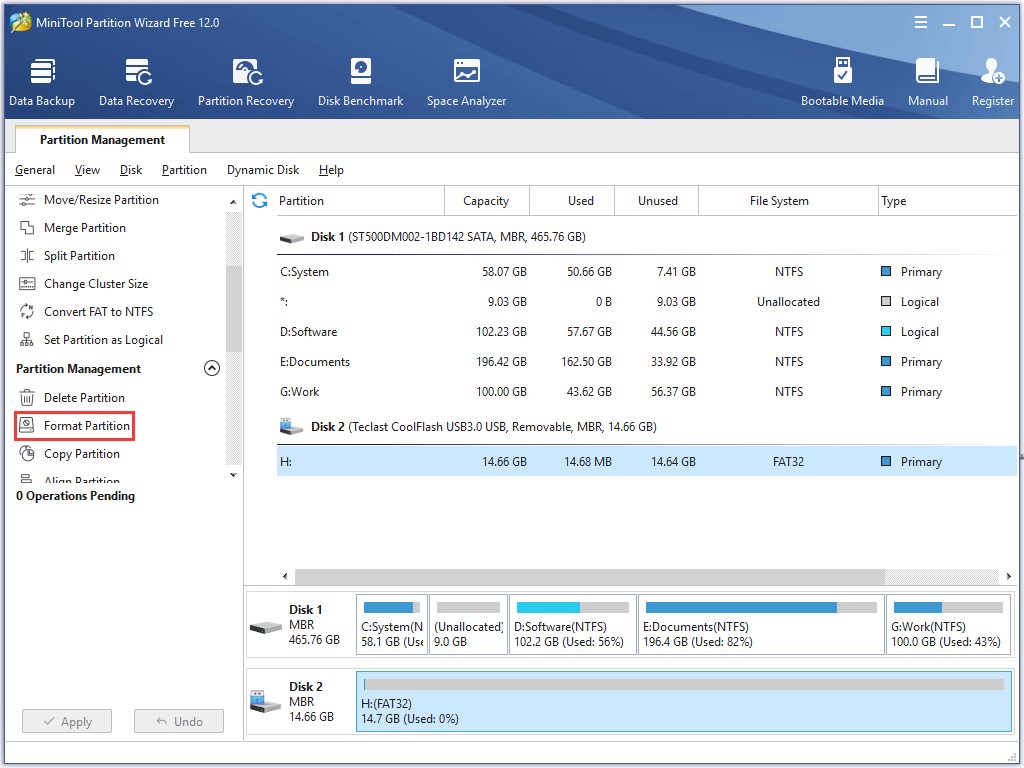 Case 2: Fail to Install Game and Move Game Installation
When you try installing the game or moving the game files to the USB flash, you may fail to it. Why? In short, the game files can't be supported by the file system of the flash drive.
Usually, USB drive adopts FAT32 (short for File Allocation Table) file system. It is the most common version of FAT. It does not support the file that is larger than 4GB. However, a game with many large files is likely to be over 4GB.
How to check it?
You can make it clear just in two steps:
First of all, check file system of USB. Go to Disk Management and will see the file system of USB drive.
Then, check game size. Enter File Explorer, navigate to the game (needing to be moved to USB) to see whether it is larger than 4GB.
If your USB file system is FAT32 and the game size is over 4GB, don't be frustrated. You just need to break FAT32 file size limit by converting it to NTFS or exFAT so that you can transfer the game to USB drive successfully.
How to Convert FAT32 to NTFS or exFAT?
To complete FAT32 to NTFS or exFAT conversion for USB flash drive, you have 3 choices: diskpart command, Disk Management and third-party partition manager.
The previous two options can be operated with the existing utilities of Windows. However, if there are many valuable files saved on the USB drive, you are suggested to make use of Partition Wizard, which is a professional partition manager to accomplish this task with any data loss.
Here is a detailed tutorial of how to convert file format of USB flash drive from FAT32 to NTFS or exFAT with this software.
Step 1:
Download and install Partition Wizard to computer. Connect the USB flash drive to computer.
Step 2:
Launch the software to enter the main interface, on which make sure the USB drive is recognized.
Step 3:
Click the USB flash drive and hit Format Partition feature on the left panel.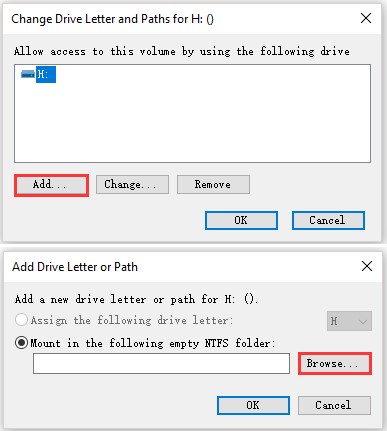 Step 4:
Select a wanted file format (NTFS or exFAT) and click OK on the pop-up window.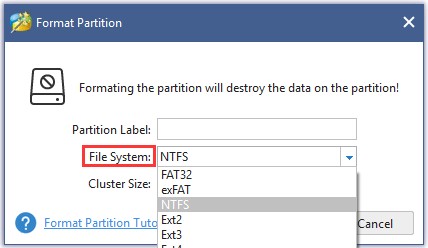 Step 5:
Hit Apply button on the left bottom to make the changes effective.
After finishing these steps, you are able to install and move game to the USB flash drive as its file system doesn't have the size limit.
Then, when moving game files to USB flash drive, you'd better back up the game files and move the backup to USB drive.
Conclusion
As some games can be launched off USB, you can run a game from USB flash drive after you format the USB drive to NTFS or exFAT to make sure the process of game transfer or installation is smoothly. Hope this post may help you.
Also read about: How To Fix If Your ASUS Laptop Won't Turn On