Some people are better at maintaining their computers in better shape than others. Having a Macbook that lasts for a long time will ensure that you do not have to spend as much money on a new computer frequently.
If you are not great at keeping your Mac in good condition, it is time to get in habit of maintaining everything in check. This step-by-step article ought to end up as a good source for everyone who is looking to become better at managing their Macbooks.
Step #1 – Perform Routine Maintenances
Overall, there are a few ways that you can perform maintenance with. For starters, Disk Utility verifies and repairs various issues. It also boosts drive performance and tells you about problems that could be appearing in the near future.
Safe Mode is another type of maintenance for keeping the Mac in good shape thanks to running tests and deleting kernel caches and fonts that are only slowing down the Macbook.
Step #2 – Keep the Disk Clean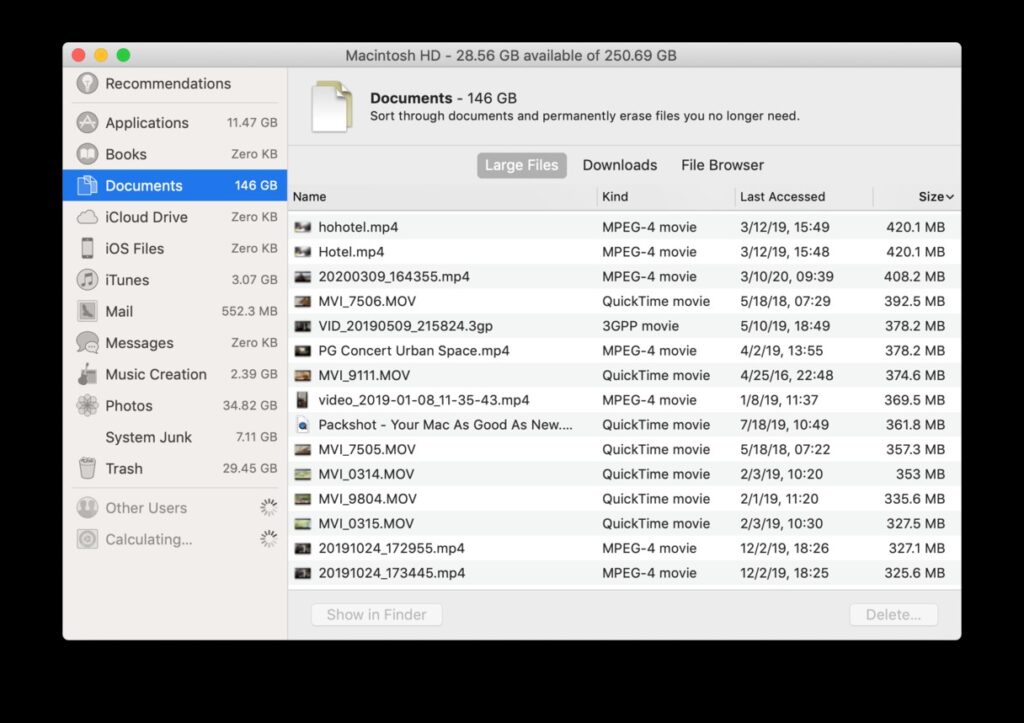 Image source: MacPaw.com
One of the first things you want to do is to ensure that there is enough free disk space at all times. It is easy to run out of space, especially when you make a switch from PC to Mac.
Having a full disk continually is not a good thing for the system, especially in the long run. The burden of processing so many files constantly can be prevented by doing the following:
Transfer data to cloud-based services such as iCloud and Dropbox.
Use cleanup software to remove junk files like caches, app extensions, and backups.
Delete old applications, language files, email attachments, downloads, and any other files that serve no purpose.
Eliminate large media files by watching movies or TV shows on streaming platforms.
Step #3 – Remove Filth Inside
Dust and dirt inside the Macbook can cause a lot of problems, such as damaging internal hardware, overheating the system, and reducing the performance of your computer.
When you hear loud fan noises or notice how the temperature is rising, it may mean that you have a dust problem. Do not let the situation get out of hand. Take a proactive approach and regularly clean filth inside the laptop.
Step #4 – Upgrade Hardware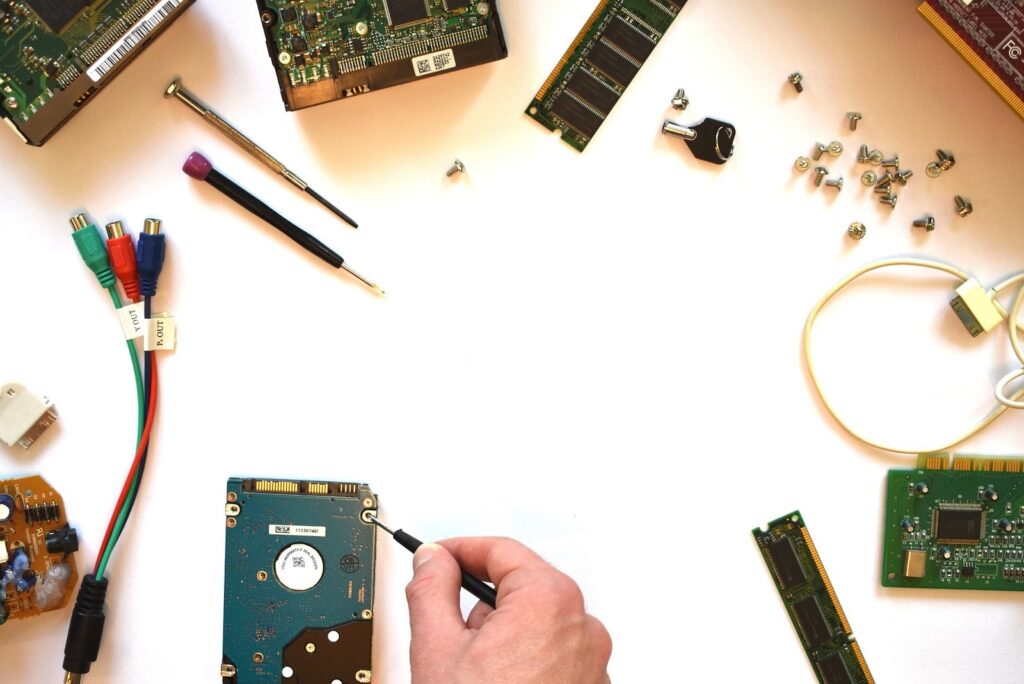 Image source: Pixabay.com
Hardware upgrades might cost money, but if you have some extra funds on the side, it is difficult to think of a better way to extend the life of any computer.
These days, finding a good deal for extra RAM or a solid-state drive is rather easy. Even used models improve overall performance. And as new and upgraded versions of the hardware are released constantly, the older ones drop in prices. Look on the internet or at your local store and see what you can find.
Though keep in mind that you need to ensure compatibility. And adding new hardware to a Mac can be a bit tricky, so getting someone who knows more about it for help is definitely recommended.
Step #5 – Take Care of the Battery
It is not a good sign when the battery starts to run out of steam quicker than usual. Unless you want to replace it with a new one, optimizing battery usage is inevitable.
Start with making sure that every application on the computer is up to date. Disable keyboard backlights and any other visual effects. Shut down any unnecessary apps in the background. Turn off Bluetooth and Wi-Fi when you are not using it. Do not keep the charger plugged-in 24/7, and turn off the Macbook after you are finished with it.
Step #6 – Scan for Malware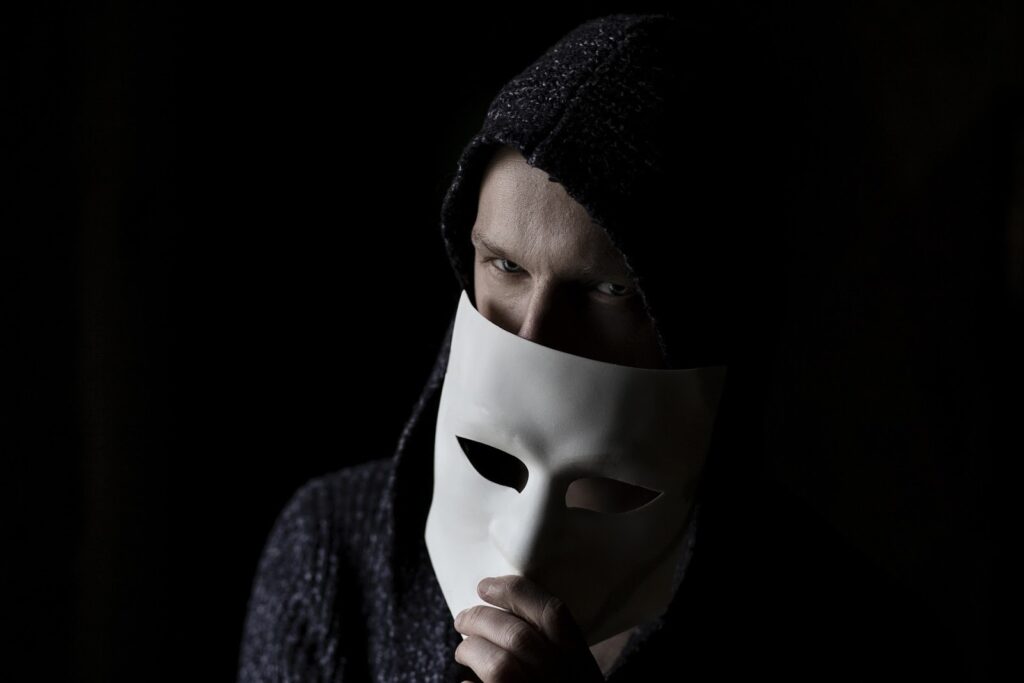 Image source: Pixabay.com
There are new advancements in the fight against cybersecurity, but you should not leave everything in the hands of others. New threats will continue to come out, and even if you are using a Mac for personal matters, you are still prone to attacks.
It is imperative to have a reliable anti-malware tool that prevents viruses and malware from slowing the Macbook after infesting inside it. And in some cases, a strong virus can cause irreparable damage that will leave you with no other option than to replace it.
Step #7 – Update the OS
New updates should be installed at your earliest convenience. Even small fixes patch up security problems, improve stability and performance, and add new features. These things add up and also serve towards prolonging the life of your laptop.
Step #8 – Back up Files Regularly
There may come time when the system experiences an error, and you need to remove specific files or do other irreversible changes to fix the problem. Backing up data regularly using tools like Time Machine will allow you to run a smoother operation while working on a Mac and eliminate worries about potentially losing crucial files.