The advertising and marketing of products and services have been around for many years.
In the world of business, marketing plays a vital role in helping the company become a brand with a broader audience reach.
However, with the advent of technology, marketing has taken on a whole new form with more focus on reaching the target audience via the internet and not radio or TV.
On the one hand, we have traditional marketing, which has more focus on activities to generate short-term victories. However, when it comes to growth marketing, the business has to focus more on data and find the best ways to acquire users.
Marketing has taken on whole new form with the introduction of social media networks. Businesses need not spend countless funds on marketing their products, as a simple tweet or Facebook posts gets the job done.
The growth marketing also helps the businesses keep the customer engaged and turn them into brand loyalists. It is not about fixating on a particular part of the sales funnel but understanding the customer and then using the information to create the best returns.
Let us first now understand as to what growth marketing is and how brands can use them for maximum benefits.
Growth Marketing – The What and How
Growth marketing refers to the process of designing and conducting experiments for improving business growth results in a specific area.
In case you have a specific area, which you want to work on, then growth marketing is the best decision to take.
With a business, the growth marketing works based on the data side of marketing, and not the creative aspects of a business. The growth marketing experts work towards improving the scalability and have to be comfortable with the idea of failure.
However, in case the first option doesn't work, then you need to have another one ready in case of growth marketing. In short, growth marketers need always be prepared with the right solution to take care of an issue from all different angles, so if one fails, they have another.
Now, it is time we understand how businesses can implement growth marketing for the best results.
How to Implement Growth Marketing for Maximum Impact
When it comes to implementing growth marketing, there are a few advanced tactics, which can help businesses to execute this strategy for maximum impact.
Growth marketing works on the acronym of AAARRR, short for awareness, acquisition, activation, revenue, retention, and referral.
Let us understand each of them in a little detail
Awareness
The first and foremost growth marketing tactic is awareness. It includes teaching the target audience about your brand and the solution it provides for their issues.
Awareness considers executing tactics like social media, SEO-optimized content, and various offers. The growth marketing experts can also experiment using social media strategies, which will test the best frequency of social media posts for driving more website traffic.
Moreover, it will also make it easier to understand the type of content, which will engage the maximum users.
Acquisition
Acquisition refers to the process of generating more leads and getting new customers, whether these come via website chatbots or website signup.
Here, growth marketing experts would try to increase the number of online form submissions with attractive messages and page features.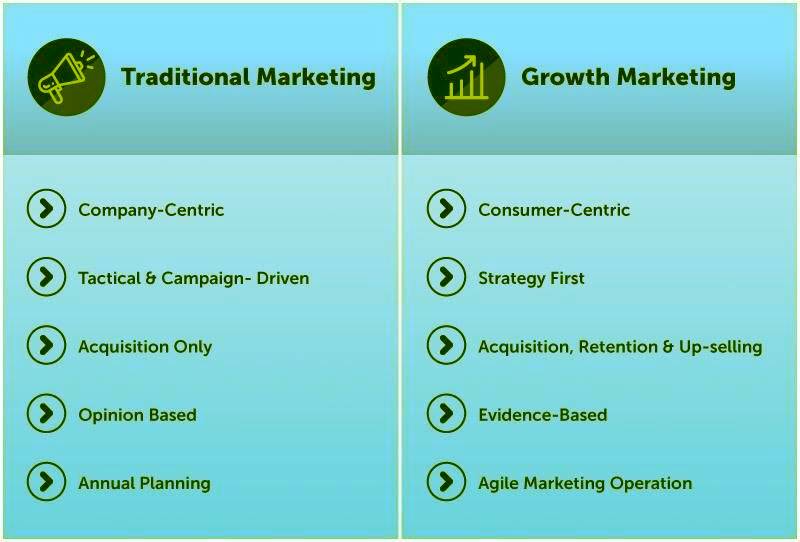 Activation
Activation is an integral part of the entire marketing framework, which makes the target audience use the product or service as quickly as possible.
Here, growth marketing experts would find a way to make sure the user comes back by experimenting on how to better the service or product.
Revenue
Revenue refers to the actions, which will help a business generate profit. It includes the customer purchasing a particular product, signing a contract of service, or updating the current product or service.
The growth marketing experts working for the business can experiment by using the best pricing strategies, and how to display the price of the product on the website page.
Retention
Retention is the business's ability to keep the customer entertained and happy with their brand.
To improve retention, growth marketing experts can look at providing the best-personalized support to a customer, or provide them with more value from a product or service.
Referral
Typically, the majority of customers are satisfied with the product or service, W, which is why many refer your business to friends or family.
However, to maximize the profit for the companybusiness, growth marketing experts can design the best referral program.
For example, a growth marketer can easily experiment with different incentives or promotional methods using the referral program to increase leads and sales.
With that said, it is time we know about some of the recent social media marketing trends, which can help your business prosper in 2020.
Social Media Marketing Trends of 2020
Let us look at the various social media marketing trends of 2020:
Niche Platforms Will Do Well
Facebook and Instagram have been the champions in the race to become the top social media networks for both businesses and individuals.
However, in last few years, many other social media platforms have come into existence and enjoye a wide fame. For example, TikTok is a platform, which started back in 2016 and has become quite invaluable to businesses and individuals.
Similarly, LinkedIN is another platform preferred for Business-to-Business interactions. Moreover, we also have Twitch dedicated solely to the gaming community.
Expansion of Social Commerce
Many social media platforms as Instagram, and Facebook are the best mediums for businesses looking to promote or sell a product. However, the new venue for such activities will now be social commerce.
The trend is bound to have some serious following, and will compete with social media networksnetoworks with features as pro-selling as shoppable posts.
Moreover, social media networks are also improving to become online retail platforms. It will help the companies to include social commerce into their sales strategies.
Video Content Will Dominate
With the introduction of YouTube on the world scene, video content has become a widely selling commodity and will soon outrun other forms of media in terms of content. Whether these are short videos on TikTok or long format videos on YouTube, video is the future.
Marketers will find including video content into their marketing strategy highly beneficial, as any company underestimating the importance of video content will find itself in roughtough waters.
For example, brands can include Instagram stories for both their social media marketing and advertisements.
Increased Regulations and Legal Scrutiny
Although socialAlthough the social media has manymuch benefits to offer, therebut there are certain downsides to this trend too. For example, the biggest concerns include data privacy and security, which are still making headlines.
Moreover, social media is also a weapon in the hands of cybercriminals looking to gather data from a person and then misuse it. At times, social media networks have also faced legal action for accusations of selling consumer data.
With that said, the social media regulatory authorities will tighten their grip on the factor of consumer privacy and data security. We can expect certain stringent measures in the future to reduce incidents of misuse of consumer data.
However, that is not all, as recently, there has been a lot of buzz around growth hacking and how businesses can utilize this strategy for maximum profit.
Let us now understand what growth hacking is.
What is Growth Hacking?
The concept of growth hacking is an umbrella term for strategies focused entirely on business growth.
It is mostly followed by startup businesses, which are looking for considerable growth within a short period and minimal budget.
One of the prime objectives of growth hacking is acquiring maximum customers without spending too much on marketing or other activities.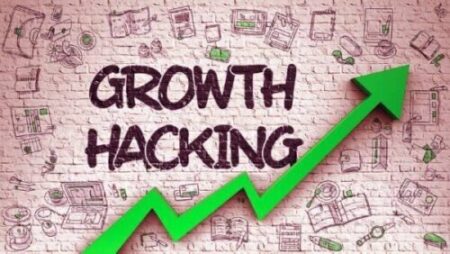 How Can One Practice Growth Hacking?
Here is an example of how a company can start with growth hacking.
Firstly, they need to create a product and test it to ensure there is a demand for it, and the customer is willing to pay the amount. It will help the company gather data to understand the customers and use all the right target marketing strategies for maximum impact.
Next, they start to update the product regularly and also collect customer feedback, as it will help them know if they are following the right strategy.
At the same time, the business needs to market the product for its continuous growth and track the results. We recommend the company to implementtakes to A/B testing techniques and other conversion techniques for the maximum effect.
What Growth Hacking Techniques to Follow for Maximum Impact?
With that said, the majority of growth hacking strategies fall into three main categories;
Product marketing
Content marketing
Advertising
When it comes to using the best and cost-effective growth hacking marketing strategy, content marketing takes the cake.
Some of the most effective content marketing under growth hacking include:;
Guest blogging
Podcasting
Organizing contests and giveaways
Starting a blog and creating shareable content
Running webinars
Influencer Marketing
Creating social media content
Product reviews from eminent bloggers of the industry
Writing EBooks and White Papers
Using SEO for content visibility
Joining the relevant forums, online groups, and subreddits
Listing your business with relevant marketplaces
Utilizing email marketing for creating a more reliable connection with other users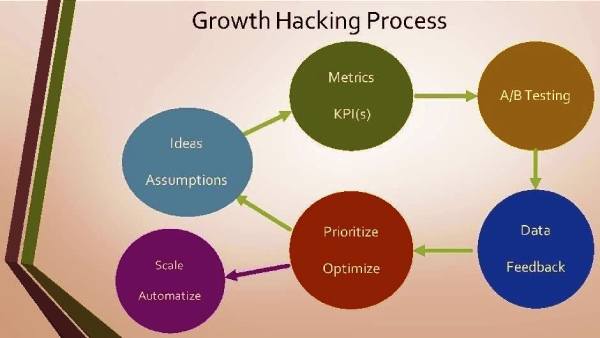 On the other hand, product marketing includes different strategies to make the product more attractive, which will help create a good user base.
The list of activities pursued by the business in product marketing include;
Using the invite-only signup system to create a FOMO (fear of missing out).
Affiliate marketing, which utilizes the best content marketing growth strategies
Providing incentives for referrals, which will benefit the referrer and new user
The Best Practices for Effective Growth Hacking Marketing
It is time businesses unlearn the old techniques and understand what works in today's highly competitive environment.
In short, they need to understand what worked ten years back is obsolete in today's date.
With that said, let us concentrate on the four significant practices for active growth hacking marketing.
Staying Updated
A vitalsignificant part of growth hacking marketing requires the knowledge of trends in the industry, as it will help businesses design the best advertisements to grow.
In short, your business has to remain updated about what works and what does not work any longer. There are many techniques, which worked effectively today but might not work 5 or 10 years down the line as new channels emerge with higher ROI.
A typical example is that of the ice cream brand Fab, which provided only invite-old launch in its day, but it would not work oin today's date.
Stronger Content is Must
It does not matter if your business is providing products online; the internet users demand quality at all times.
The consumer, who might be new to your brand, will always check out the latest news and blogs.
Aka, the secret to success in growth hacking marketing is creating great content. It can come as blogging, photography, or software for IT businesses.
In short, your content has to be customer-centric and something they can consume and share.
Narrow Focus is the Key
With a narrow focus, we recommend you become the expert in whatever industry your product is in, as consumers will find it easier to associate with your brand.
In other words, a consumer with an association with your brand will require a much lower cost for engagement regularly.
Gather Emails, Social Signups and Social Media Shares
Lastly, you need to understand there is free communication, which will benefit your business in the long run.
We are talking about gathering user's email addresses and social media channels they sign upsignup for your brand.
Endnote
Without a shadow of a doubt, any business owner must understand the dynamics of growth marketing for maximum benefit. It will help them tweak all the right channels, which will help them market their products to the right target audience.