Abroad Studies: With the changing times, in today's era, the way education system is being changed in Western countries very commendable but the pace with which the education system in Eastern and Asian countries, is not frantically evident, and the major reason behind the many Eastern and Asian countries still being the under developing countries as, we all know "Education is the mother of development", whose every word is true. In the absence of the technically modern education system, many competent students now preferring for higher education in foreign universities and so that they can get better education as well as better future and career opportunities.
Some famous countries in which students like to go for their higher education or abroad studies such as Canada, America, Australia, etc for which they need some legal documents that are required to go to all these foreign countries and having one thing with all these documents are mandatory and common for all the countries. English proficiency certificate is the most essential certificate which will prove that the student is competent according to the required criteria in handling the English language effectively.
To get the English proficiency certificate, many options are available with students and one among them is IELTS which is widely popular across the globe, in which exam is divided into 4 parts such as the listening, reading, writing and speaking and based on these four aspects, the English accuracy of the student has tested as well as the ability to handle it and marked on the scale of IELTS band score ranging 1-9.
       Apart from the IELTS exam, there are many other options available for the students to get their English proficiency certificate to take admission in foreign universities or abroad studies, such as:

(TOEFL) Test of English as a Foreign Language which is conducted every year by ETS (Educational Testing Service) the USA to test the fluency and accuracy of English of the non-domicile candidate for admission in foreign universities where English is used as the teaching language and common medium of communication. The exam pattern and structure for IELTS are almost similar but it is conducted at a very wide scale and many places in comparison to IELTS. In TOEFL scores are given on the scale of 100, wherein IELTS scores are given on the scale of IELTS band score ranging from 1 to 9:
| | |
| --- | --- |
| BAND SCORE | RESULT |
| 1 | Non-user |
| 2 | Intermittent user |
| 3 | Extremely limited |
| 4 | Limited |
| 5 | Modest |
| 6 | competent |
| 7 | Good |
| 8 | Very good |
| 9 | Expert |
Another feature of the IELTS exam is that it is helpful for students as well as for those who want to go out of the country for employment and that is why there are two types of their exam, 'Academic' specially designed for the candidate who wants to go out for their studies and 'General' for those wanting to work out of their country.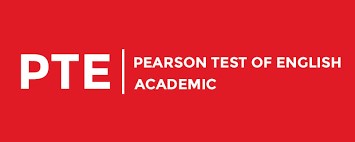 ACT (American College Testing) is an international level exam which is not a fully-fledged English proficiency test but it is an entrance exam covering the aspects of English language and their scorecard is widely considered during admission in various colleges and universities across the United States of America but it is only limited to the USA

PTE (Pearson Test of English) is an online computer-based English exam for the non-domicile candidates wanting to study abroad and here too, like the IELTS and TOEFL exam, the entire exam is divided into 4 parts such as reading, writing, listening and speaking and their scorecard is also helpful in immigration in countries like Australia, Canada, and many other countries.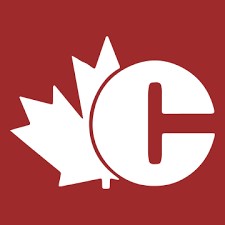 CAEL (Canadian Academic English Language Assessment) is also an online computer-based examination designed to test a student's ability to handle English at the level of higher education as it evaluates based on reading, listening, writing and speaking skills commonly used in an academic domain and the exam pattern is also same like other exams and the validation is limited to the institutions in Canada only.
CanTEST (Canadian Test of English) is an exam to get admission in post-secondary institutions and test that whether students can meet fluency requirements of professional licensing associations or not based on four skills: writing, reading, speaking and listening.
But among all the tests I have mentioned so far, the most popular test is IELTS and TOEFL which are widely accepted in almost every country.