In the beginning, starting a business is all about developing a plan that will help you structure, manage and grow your enterprise. As time moves on, very quickly you'll also need to design and implement a marketing plan to link with it, as this sets out how your products or services will be presented to an audience. Marketing strategies can be produced in a wide range of formats, depending on the business and the consumers they are targeting. However, they all share a common aim, which is to draw in potential customers and establish a relationship with them.
Some businesses will spend huge amounts of money on a very complex plan for their marketing, while others prefer something short, simple and to the point. Whichever option your business goes for, it needs to be well-researched, impactful and carried out effectively. Plus, however much work goes into the plan at the start of your business journey, it will remain a work in progress. It will cover the aims your company has and the competitive edge you expect to leverage, as well as which marketing strategies you plan to use for the foreseeable future. Once you've got started, you'll find some of these will be more successful than others and, at that point, you'll need to refocus the plan. That's why experienced marketing professionals treat a marketing plan as a very fluid document.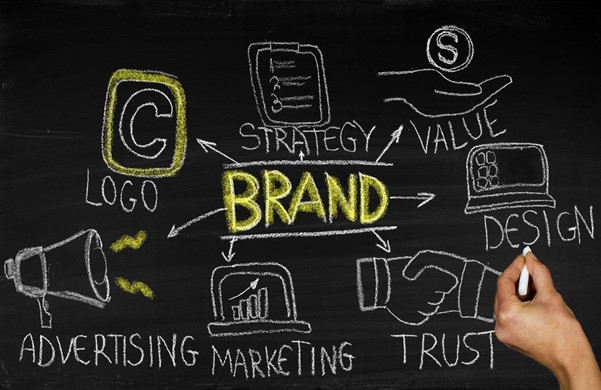 Carrying out market research
Any information that is relevant to the buying process for your service or product should be gathered and organized. Seasonality is often a big issue for businesses, but other buying patterns and wider market dynamics should also be considered. If the product is similar to others that are already available, you should work out what the competition is like, what they are offering and how your product is different. Customers are going to be a key part of the success of any business, so you'll also need to research the demographic that you'll be targeting. Think about the market segment you are targeting and what their needs are, as well as the factors that influence their buying decisions. Finally, even if everything goes to plan and customers cannot get enough of your product or service, you will ultimately be relying on at least one vendor to keep your stock levels high. Look for suppliers with a track record of being reliable and reach out to form a strong relationship with them at the earliest stages of your venture.
Establishing a target audience
Knowing all about your potential client base and how they consume media is invaluable, both at the start of a marketing campaign and at every other point. Is your product going to target people with a high income for example, or will it be affordable and aimed at those who are on a more modest income? Defining the characteristics of your audience, including things like their education levels and age range, will take time. However, with this information in hand, you can establish a plan that helps you to set your business apart in a competitive market.
Understanding and offering a product or service
Describing the service or product you have involves explaining its key features and the benefits it can offer. This should be done in a way that informs customers and encourages them to find out more, or simply make a purchase. This element of your marketing should include plenty of information on the features it has, as well as the problems it can help to solve.
If you anticipate any questions, an FAQ might be a good idea. This area of your website will draw attention to the value of your product, its unique selling points and its individual qualities. It is designed to generate interest and it is crucial because the content here can make or break a conversion in minutes.
Furthermore, when a good quality, accurate description is in place, it can align the efforts of the sales and marketing teams. As a result, the messages that are delivered will support the company's mission, without causing any confusion in the office.
Thinking about the competition
Understanding what your competitors are doing can be very useful when you have a business of any size. The majority of companies tend to neglect this aspect of marketing and instead focus on their own company exclusively. However, even simple actions like checking the website of a company that offers something similar can help you learn a lot about them and where they are positioned in the market.
A deeper dive might involve ordering their brochures, reading their blogs or looking through employee feedback to see what it's like to work for them. There is also plenty of information to be gained on social networking sites like Instagram and LinkedIn, so you'll always have ways of watching what rival businesses are doing.
Writing a mission statement for the business
A statement that encapsulates the business tells your team, your suppliers and your customers what you are planning to achieve in a short, succinct way. Some are just one line long, while others are more elaborate. Either way, this piece of writing should articulate what your business considers to be its purpose. As such, it's a central element to building a brand, so think carefully about how a mission statement will work for your company. A few things to bear in mind are the key market for the products you're selling, what it is that you are selling, and the USP of your products – or what distinguishes them from the pack.
Considering the goals of a business
Business goals often refer to increasing the current level of sales and growing a customer base. These should be structured in such a way that ensures they are measurable. They should also be realistic and span a full year. As you set out a series of goals, it can help to think about what you have to offer, how the product is sold and how much awareness there is at the moment around your company. Goals that can be easily turned into figures and put on a spreadsheet that everyone understands are the best. For example, goals could involve gaining 10 new customers and selling 30 more products per week for a month, or increasing the business's overall income by 20% annually. You could also add customer satisfaction, sales and profit figures.
Choosing a promotional strategy
In any market, selecting a promotional strategy can be hard. You want to attract people in and generate a buzz, but there's also the budget and your product's unique selling point to think about. So how do you go about choosing the right strategy? Well, it must happen after the business goals have been set, because you need to know what you are trying to achieve and how the success of a campaign will be tracked internally.
Ultimately, you'll be aiming to raise awareness and increase sales. To do so, you'll need to explain to your consumers why your product or service solves their problem or meets their needs. Knowing what their desires and needs are can be a challenge but market research can be useful here, as can knowing which channels your consumers prefer. From content marketing to social media and email campaigns, there are endless ways to deliver a marketing campaign. Influencers and user-generated content can be useful if your product appeals to a social media audience. For email campaigns, offering vouchers or other incentives to people who are willing to sign up for regular newsletters is useful. Content marketing is different because it is more about educating your audiences and showing off the features of your product or service in more detail.
Advertising in all its forms is beneficial when it comes to reaching large numbers of people and those who make up your target audience. It can help to establish a rapport between your brand and the audience, as well as build interest in any new products you release. By bringing together your marketing goals and your target audience and remaining within budget, you'll produce a consistent strategy that has a better chance of success.
Tracking the efforts of a campaign
In order to understand which strategies are working in your marketing campaigns and which are less successful, it's important to track a few metrics. These should include sales, leads and visitors, as well as the percentage of sales your business achieved compared to impressions (i.e. the times an advert was seen by a member of the public). By carrying out research into this area, you'll be in a much better position when it comes to managing future promotions. You'll understand which areas of the campaign are producing results and which need work or can simply be abandoned.
In most cases, data from multiple channels will be gathered. These could include websites, social media and other platforms. The data will help you establish numbers and percentages, as well as provide information on the cost-effectiveness of a campaign. Frequently, through the use of specialist software, you can track these figures in real-time, as the campaign is being rolled out or adapted. That means it's easier to make adjustments as you go along that optimize your campaign and help you save money in the future.
What are the best ways of tracking marketing campaigns?
To optimize your future strategy, it makes sense to use a range of tools when it comes to tracking the progress of a campaign. Here are some of those:
Gathering customer feedback
When customers fill in a form or check a box to subscribe for more content, you could take the opportunity to ask where they heard about your business. It only takes a few moments for them to respond and it can be done at any point on their journey. However, asking for more detailed feedback can be difficult, as not everyone has the time to complete a longer survey.
Using website analytics
Website analytics are tools that can be used to view how many people have visited your business website and what they did on it. Many of these programs can also be employed to gather data on how long people were on the site, the areas they engaged with the most, and whether or not their actions led to them making a purchase.
Monitoring interactions on social media
Social media platforms, like Facebook and Instagram, provide you with metrics that you can use to analyze your campaign in detail. Using these, you can learn more about the type of content your social media fans enjoy and what they are most likely to engage with. You might consider tracking the likes a post had as well as the number of impressions, views and reach it had.
Setting up tracking alerts to monitor the campaign
Campaigns that are being run along digital lines – which, in the modern world, is most of them – can be monitored using tracking alerts. Using one of numerous tools based on any browser, you can set up an alert to inform you of new online results that relate to your marketing effort. Ask the software to search for a couple of the specific keywords that are mentioned in your marketing, as well as industry terms and the name of your business.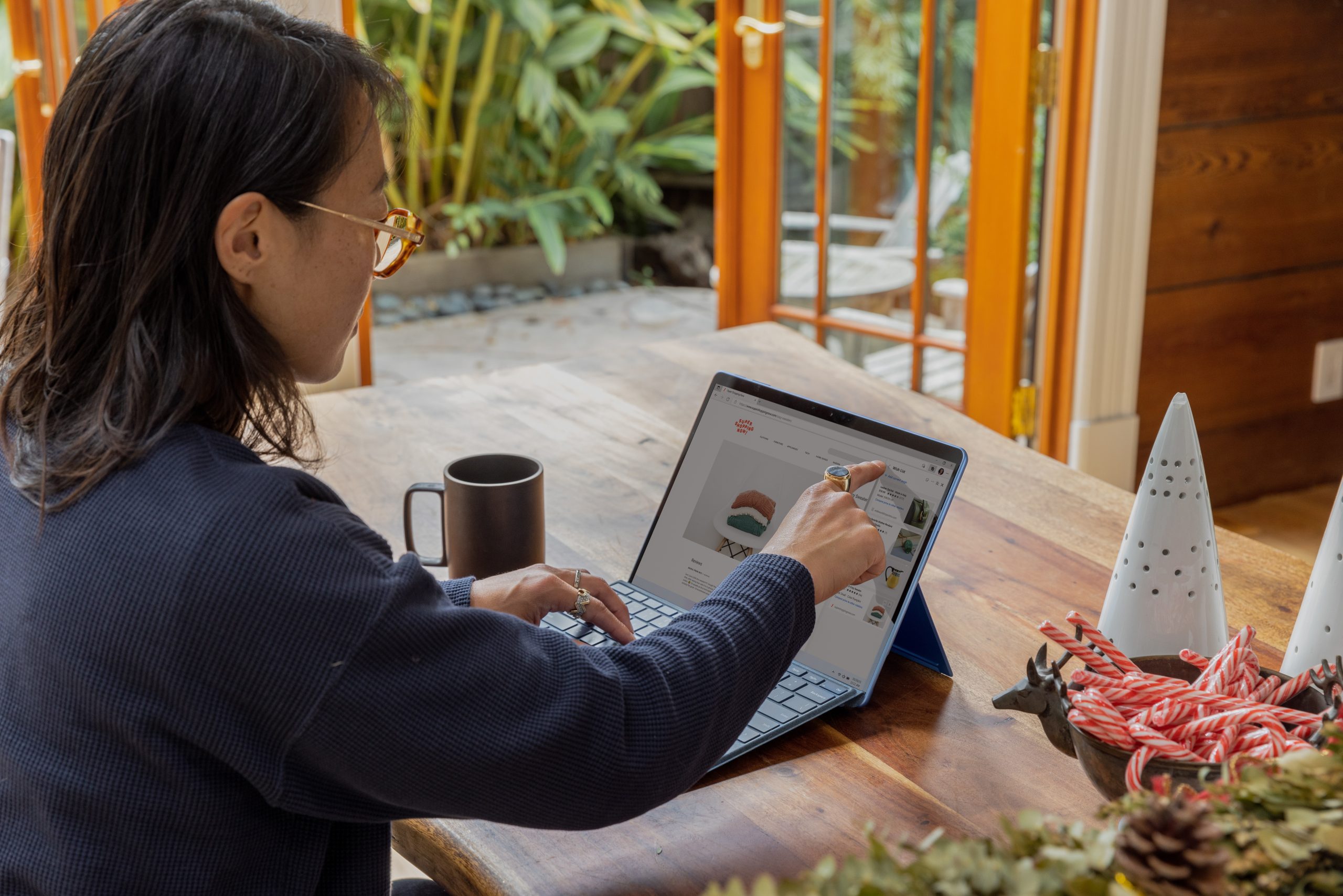 Consider if the aims and budget need to be reviewed
If you set up a series of smaller goals that you will be aiming to complete within a set proportion of the budget, you will ensure that you are communicating with your audience regularly throughout the year. There should be promotions scheduled for each different season, along with a rundown of the costs expected with each of them. Marketing timelines can include festive advertising and long summer deals to boost sales or certain goods, although the exact formation of an individual business will depend on its services or products.
Also, look out for learning opportunities in the form of webinars, marketing conventions and articles on industry websites, as these can help you recognize and grasp the latest trends. Furthermore, you might want to consider further education. This can expand your knowledge of consumer needs and how to meet those needs, as well as budgeting, project management and organization.
Many working professionals do not want to take time out of their careers to study full-time but, at universities like St. Bonaventure, there is another option. Their Master in Communication Online program is ideal for graduates from a range of academic disciplines. It focuses on marketing in the real world and comes with two specialisms: content marketing and integrated marketing communication. To accommodate students' busy lifestyles, the course is taught exclusively online, and the coursework is also completed remotely. Most participants will graduate in just 22 months.
What challenges can you face when implementing a marketing strategy?
There are several challenges that a business could face when it comes to carrying out a marketing campaign. Firstly, it's important to ensure that everyone interested in the business – from the sales team to the managerial suite and the marketing staff – is invested in the plan. The second major challenge tends to be agreeing on a budget that is adequate for the activities you have planned. Marketing campaigns can be expensive, so there needs to be enough in the budget to cover all the proposed endeavors and anything extra that might crop up.
Once the plan has been drawn up, it has to be carried out accurately. Part of that involves making sure that the people who will be putting it into action know what they need to do and when they'll be doing it. To keep everything on track, it's also a good idea to have regular meetings during which people can compare notes and be sure that everything is moving in the right direction. Collaborations are the ideal times to speak about concerns or suggest any adjustments to the original plan.
Lastly, once the team has identified the metrics it will track to measure the success of a campaign, it needs to check these to see whether the plan is having an effect. Aside from the campaign itself, there will be many other factors to take into consideration.
Although there are many hurdles to overcome, and the entire process can be testing, when done well, marketing is one of the most valuable methods you have in terms of reaching out to consumers and driving the growth of your business.
Ensuring a business can reach its full potential
For your business to be a success, finding a way to communicate effectively through marketing is vital. It ensures that you nurture and maintain good relationships with customers, build awareness of your brand, cultivate loyalty and, as a result, boost your sales. Essentially, to achieve your goals, you need to understand what marketing involves and how to use it to your advantage. Once you have the right approach, your business will have every chance of reaching its full potential.