In this article, we will review popular Stellar Converter for OST Tool that's used to convert the mostly inaccessible OST files into PST or other formats. This tool extracts different data items such as emails, attachments, documents, videos, contacts, and calendars from inaccessible OST files and converts them into the PST format for easy use and access.
Stellar Converter for OST supports MS Outlook 2019, 2016, 2013 and most other lower versions and requires you to have Windows 10, 8.1, 8, or 7 operating systems for best results. The makers of this tool also recommend a minimum of 2GB memory though 4GB is more preferred and at least 250MB of hard disk space for best results.
Features
Some of the key features of this tool are:
OST files can get orphaned due to many reasons and this tool extracts data from these inaccessible OST files and converts them into other easy-to-use file formats.
It is easy to use & comes with simple interface.
Requires little to no technical knowledge to set up and use
Ideal for migrating your data to a new email service
Extracts all mail items
High precision and quality
No data loss
Converts OST data into multiple formats PST, MSG, EML, RTF, HTML & PDF
Organizes messages to enhance readability
Works on encrypted OST files as well
Converts OST files in batches
Exports data to Office 365 & Live Exchange when needed
Splits & Compact large PST files to improve manageability
Allows you to select specific emails based on a host of parameters
Due to these top-notch features, this tool has a 4.6/5 rating on MSExchange.org, thereby earning it a Gold Award.
Now that you have a good idea of what this OST to PST converter can do for you, let's take a look at some of its functionality to get a better feel of its ease of use and functionality.
Installation
The installation process is an absolute breeze. All that you have to do is
Download the Stellar Converter for OST
Double-click the downloaded file and this opens the installation wizard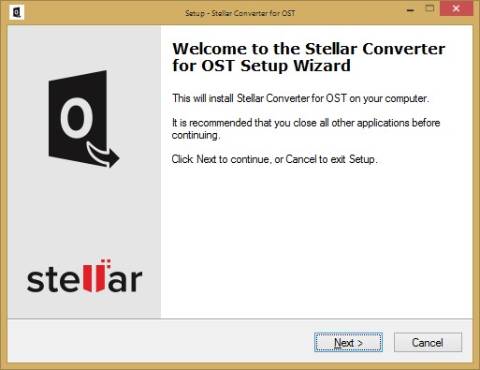 Agree to the licensing terms and conditions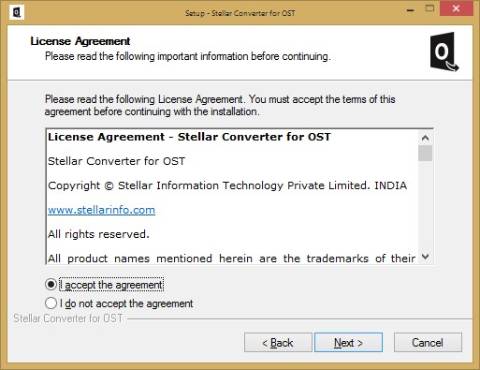 Select the destination to save this program. You can accept the default value or change the file path.
Choose the shortcut's folder or name in the Start menu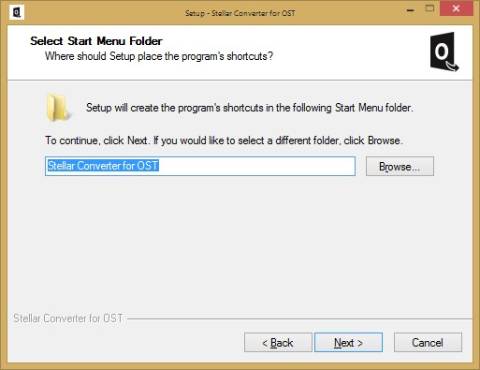 If you want to create a desktop icon, check the box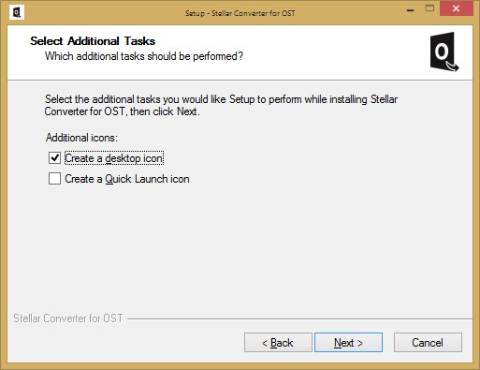 Finally, click the "Install" button and the wizard will take care of the installation for you.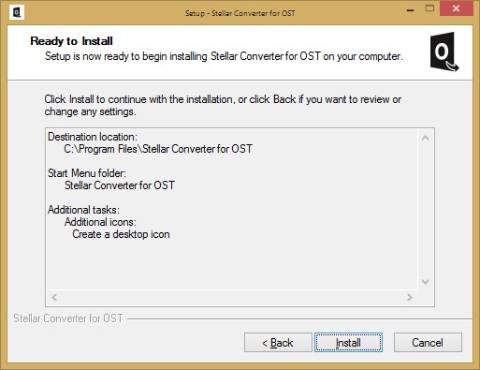 With these simple steps, you're all set to use the converter.
Converting OST to PST files
Next, let's see how to convert the OST files to PST format.
Step 1 – Open the tool
Open the Stellar Converter for OST. Look for the Home button on the top left corner and this will prompt you to select an OST file for conversion. Browse and select the OST file you want to convert.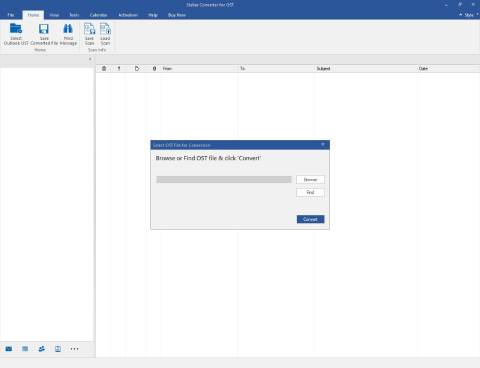 Step 2 – Choose the OST file
Once you browse and select the OST file, click the "Convert" button.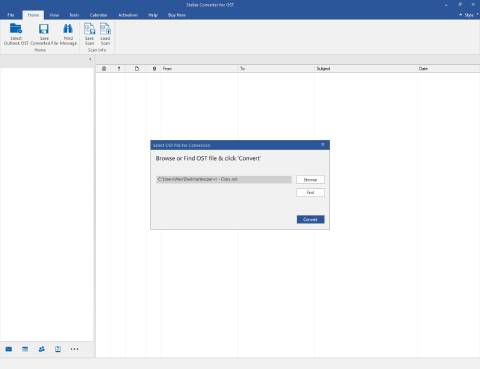 Step 3 – Conversion process
The tool will start conversion process and the time for completion depends on the size of the OST file.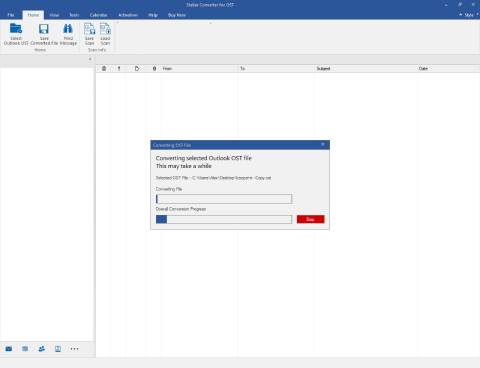 You can also stop conversion at any time by clicking "stop" button.
Step 4 – Preview and change
After the conversion is complete, the tool will display the different folders and content on the left-hand pane. You can choose the content you want and only that will be converted to the PST format.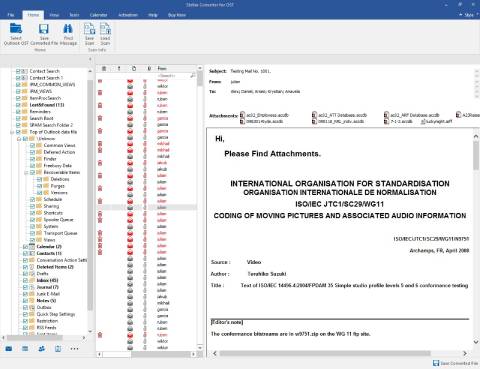 Step 5 – Select your format
In the last step, choose the format for conversion. You can choose from PST. EML, MSG, HTML, RTF, and PDF options.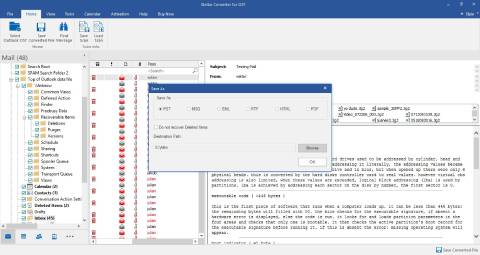 Step 6 – Save the files
Once you select the format, the Stellar converter starts converting the selected message to your chosen format. You have the control to stop this process at any time.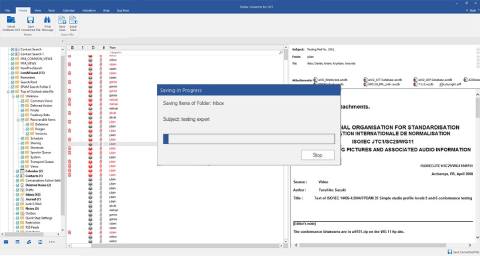 Step 7 – Open the converted file
Once the process is done, this tool will tell you the name and location of the converted file and you can open this file to read through its contents.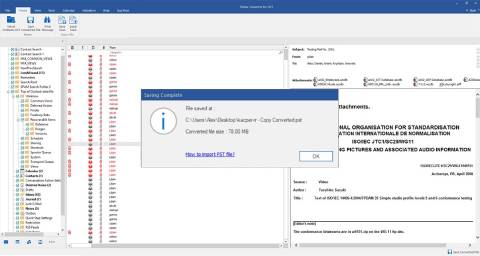 Performance analysis
So far, we have seen the features and how you can use the tool. Now comes the big question. How does this tool fare when compared to other OST to PST converter tools?
Here are some salient aspects that our reviewers liked.
Simple to use and requires no prior technical knowledge.
The interface is intuitive and user-friendly.
It was able to extract data from corrupted OST files that could not be opened through email clients.
The preview pane was comprehensive and helped to convert only the selected messages
The choice to convert to different formats was helpful
Verdict
Overall, the Stellar Converter for OST tool is a well-developed and comprehensive tool designed with users in mind. It was easy to convert large OST files to PST as well as other formats, so the contents could be accessed easily. A simple user-interface hid the complex functionality that was happening behind the scenes while the preview frame added a nice touch to the overall look and feel.
In all, this is a highly useful tool that is sure to come in handy for IT administrators and for anyone who wants to extract data from large or orphaned OST files.